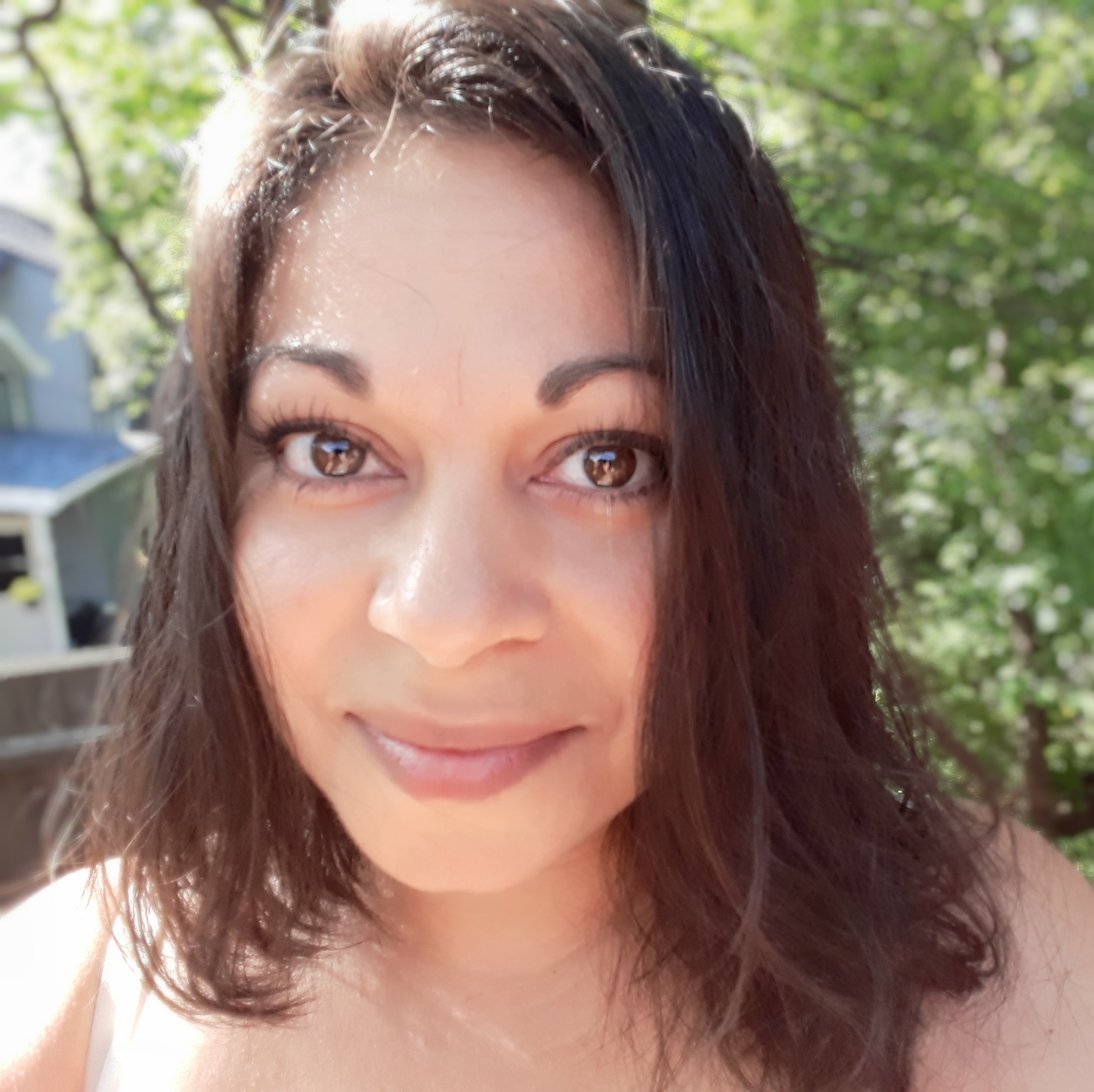 VI Owner, Foodie, Blogger & Planet Enthusiast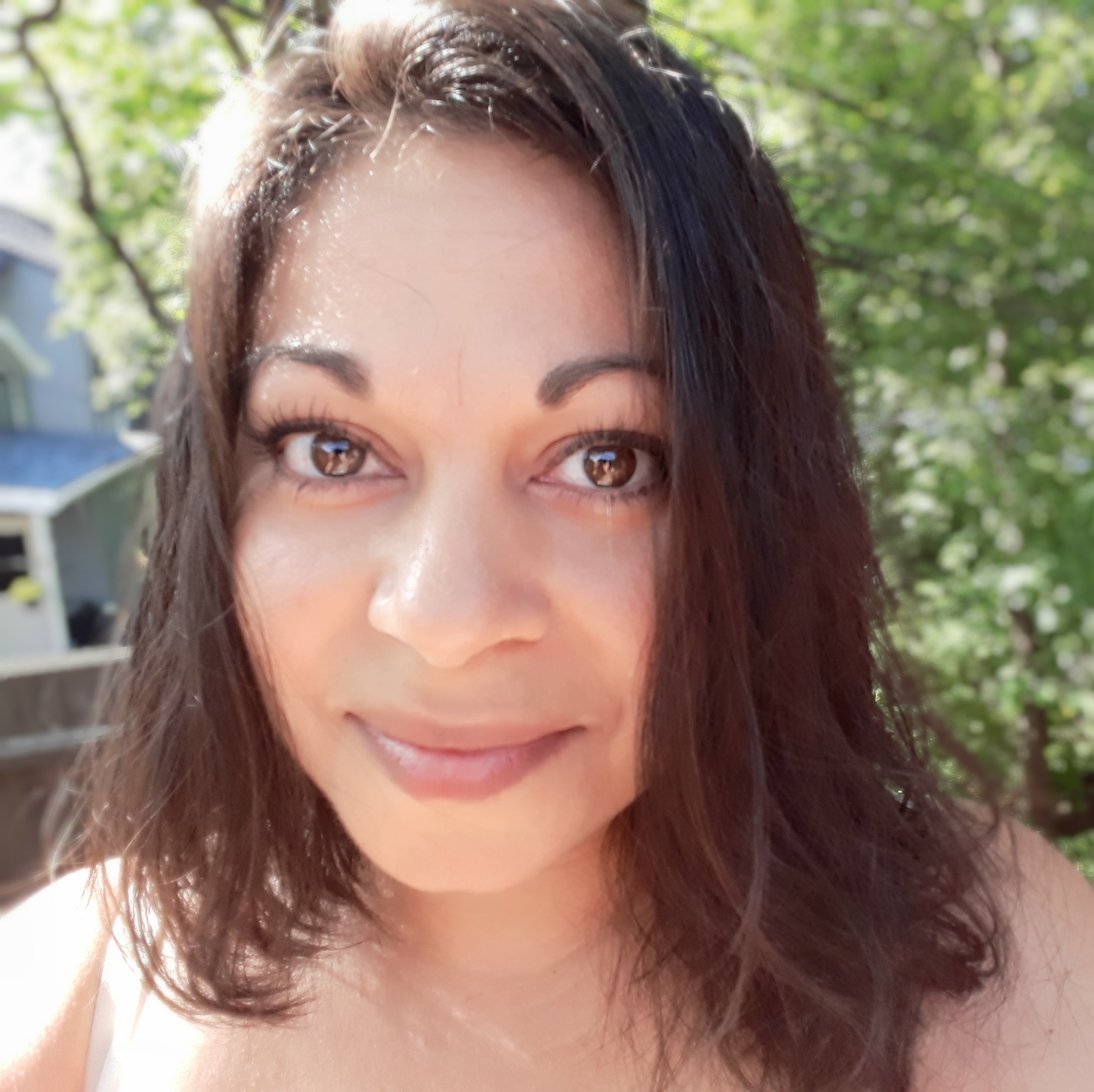 VI Owner, Foodie, Blogger & Planet Enthusiast
Protein:
20.2g per portion
Good For:
Quick Weekday Dinner
I am particularly excited to share this blog with you today, because this was my first ever vegan dinner! Okay, so probably I've eaten a bowl of chips and ketchup from the fish and chip shop on the odd occasion (if you've ever lived in the UK, who hasn't?!) – but this was my first 'proper' plant-based dinner. I discovered the recipe whilst I was still an omnivore but I tried it because I love Indian food and knew how good kale was for you…
Over the years I've changed the recipe many times, but this is my favourite version, which I hope you will love just as much as me. And if you're a kale sceptic, this one is likely to change your mind about kale. You lose the tough leaves and slightly bitter taste with the spices, so it's a win-win all round!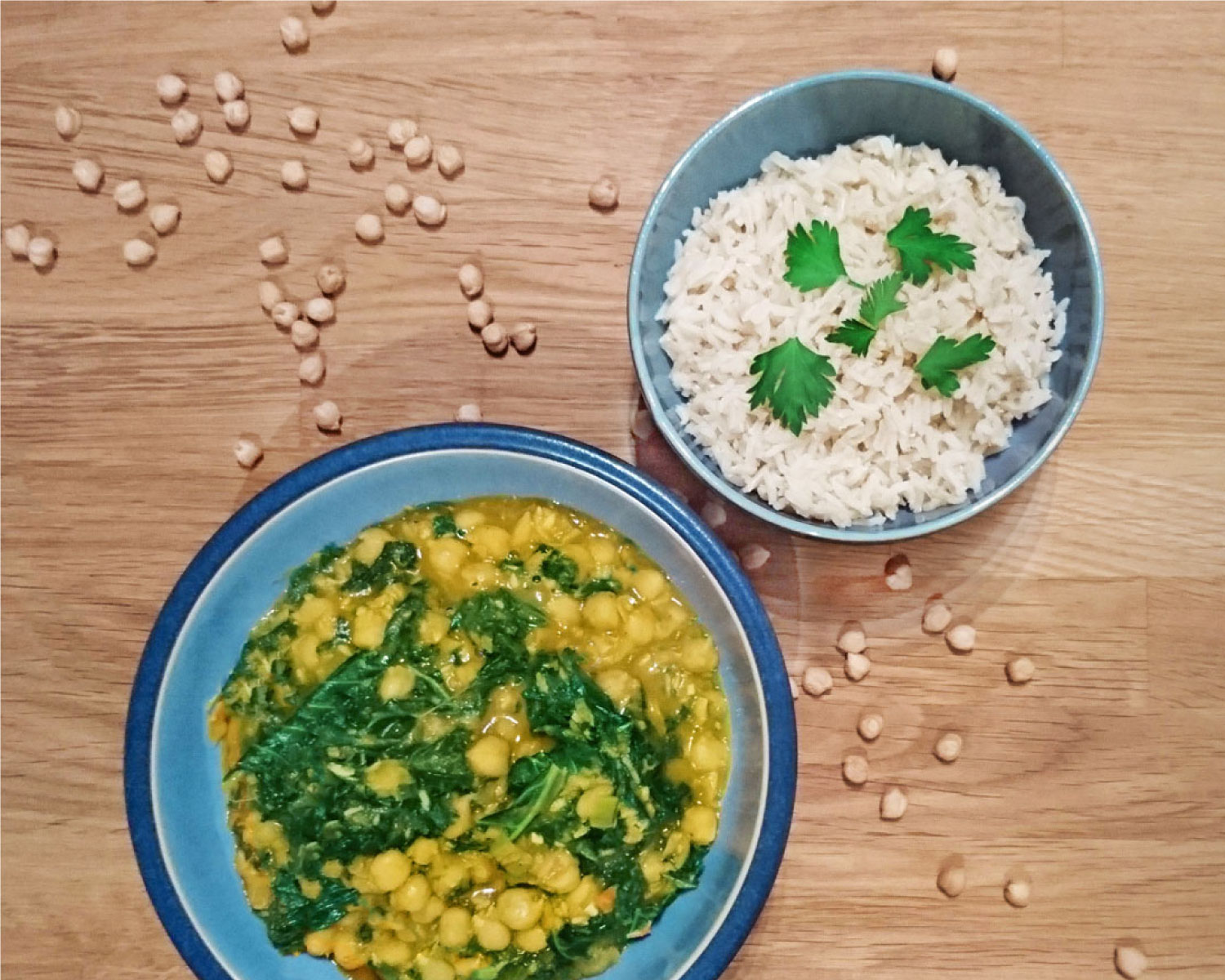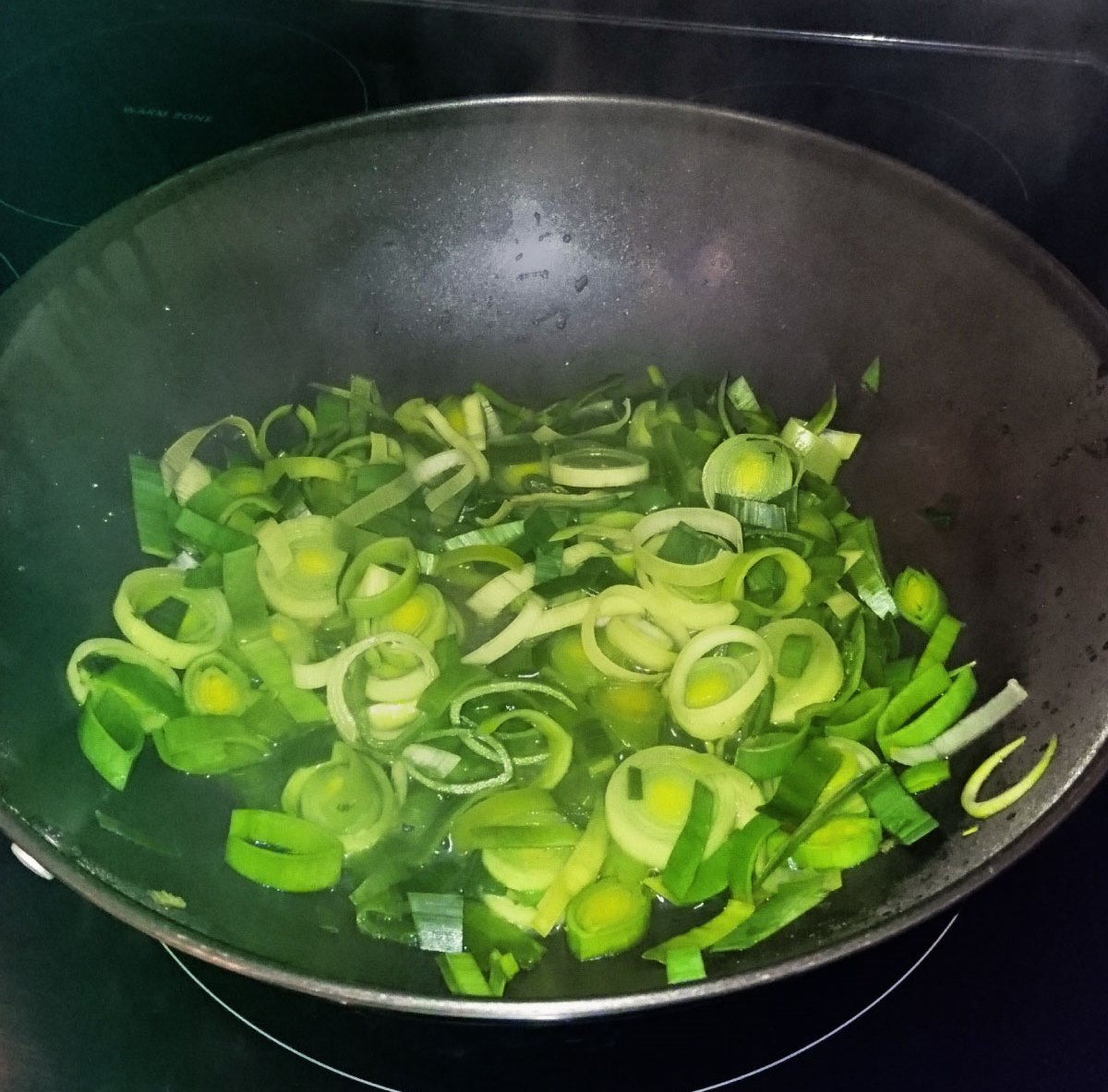 This recipe takes hardly any time to make, so it's perfect for a weekday dinner. It's really creamy with the coconut milk and not at all spicy so it's suitable for children too.
The longest element to the whole dish is the rice, so I always get this cooking before I do anything else. My choice is always brown basmati as it has lovely slightly nutty taste, is more nutritious than its white counterpart and has a lower GI (meaning the sugars are slower to break down, be absorbed and metabolised in the body). It's always important to rinse the rice well before cooking and to cook with plenty of water. This is to mitigate the arsenic levels found naturally (and via pesticides) in rice.
I first dry-fry my leeks (you can also use an onion if you prefer). If you've never dry fried before, you it's just a method of cooking the leeks with 4-6tbsp water and allow the leeks to soak up the water to soften them.
Once soft, I add a tsp of oil and fry the leeks. At the same time I add the ground cumin, coriander, turmeric and fresh root ginger. I tend to limit the oil I add because the leeks don't need to be soaked in it. However, you release more flavour from the spices by coating them in fat.
n.b. If you find the pan going a little dry, you can add a little more water which helps to create a paste.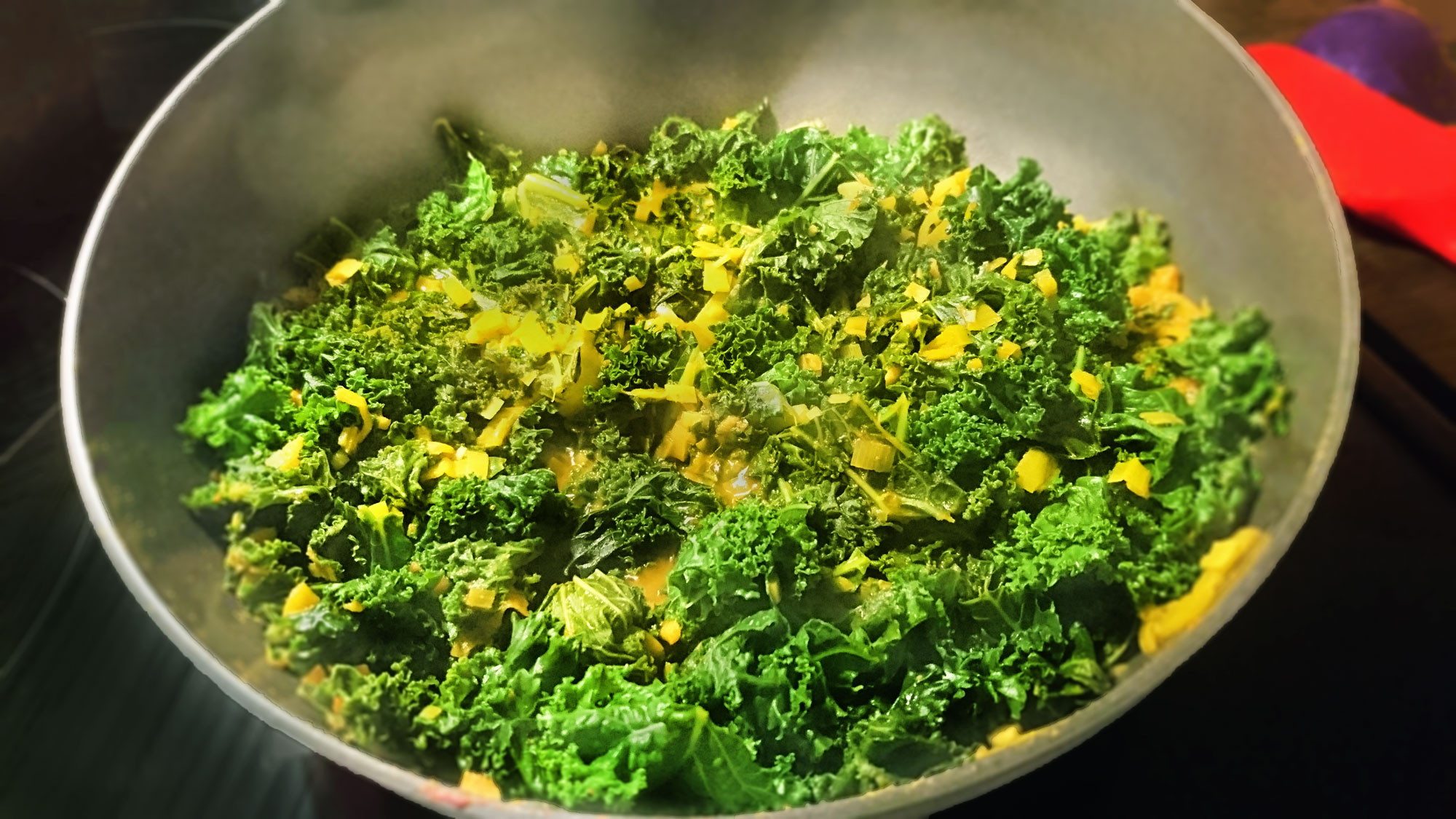 During the cooking process so far, you'll usually find me washing and then tearing the kale leaves from the thick stems. You don't want to keep these in your curry because they can be pretty tough. The thinner stems should be okay though.
So, now I add the kale with vegetable stock, tomato puree, cooked chickpeas and coconut milk in with the leek and spices. The coconut is great to balance out the spices and gives it a lovely creamy sauce. Covering the pan, I let it all cook for 10 minutes, at which point, the kale will be beautifully wilted.
N.b. If you are on a diet however or want to reduce the fat content, then in the past I have removed the coconut milk, and instead added 100ml coconut yoghurt at the end. I actually like this just as much. It's a little lighter, so why not try both methods and see which is your favourite.
Serve your kale chana with the rice and fresh coriander. The rice will only keep for 24 hours in the fridge, but the kale chana will last for up to 4 days in the fridge and up to 3 months in the freezer. This is great dish to bulk cook, so why not make your weekdays even easier and double your portions!
I'd love to know how you get on and which version you prefer, so please do let me know in the comments!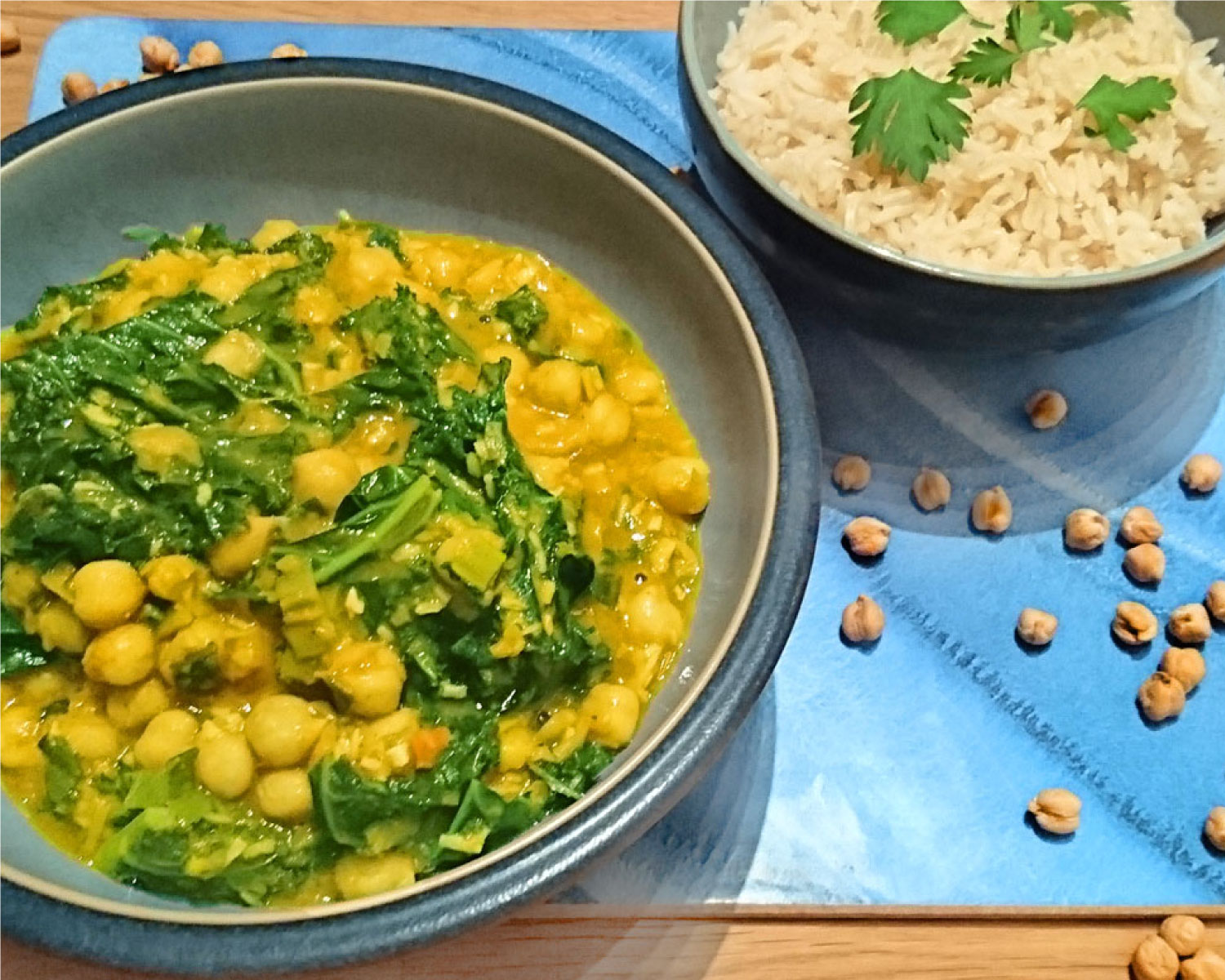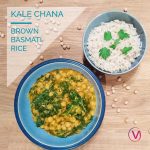 Print Recipe
Kale Coconut Chana
gluten free | soy free | nut free | dairy free | no added sugar
This dish was my introduction to vegan and kale all in one go! It's one of my favourite go-to recipes because it's delicious, really healthy and nutritious, cheap and to top it off, takes hardly any time to throw together! I call this my win-win!
Ingredients
300

g

Brown basmati rice

rinsed thoroughly

1

Leek

sliced

1

tsp

Oil

e.g. canola or sunflower

1

tbsp

Ground cumin

2

tsp

Ground turmeric

2

tsp

Ground coriander

2

tsp

Fresh ginger

grated or finely chopped

500

ml

Vegetable stock

2

tbsp

Tomato puree

320

g

Kale

chopped with large stalks removed

480

g

Chickpeas

cooked, washed and drained

400

ml

Coconut milk

(1x can) include the cream and milk

2

tbsp

Freshly chopped coriander

(cilantro) optional
Instructions
Boil your rice as per packet instructions

Place your sliced leeks in a large saucepan with 4 tbsp of water on a medium heat. Cook for around 3 minutes, when the leeks are starting to soften.

Add your tsp of oil and fry the leeks. At the same time add the spices and ginger in and cook for another 2 minutes. n.b. If the pan goes dry, add a little more water to create a paste.

Add in the vegetable stock, tomato puree and kale, chickpeas and coconut milk and mix well with the leek and spices. Cook for another 10 minutes, until the kale has wilted well.

Serve over your cooked rice and sprinkle with fresh coriander (if using).
Notes
You may also wish to try stirring in your favourite chutney at the end of the cooking to add more sweetness and another layer to this dish.
This is great if you have a big family gathering as it works really well doubling or tripling the recipe and leftovers will last 3 days in the fridge.
Please let me know how your Kale Coconut Chana turns out in the comments!
Let's keep in touch. Follow Vegan Inspire on Instagram & Facebook
Nutrition