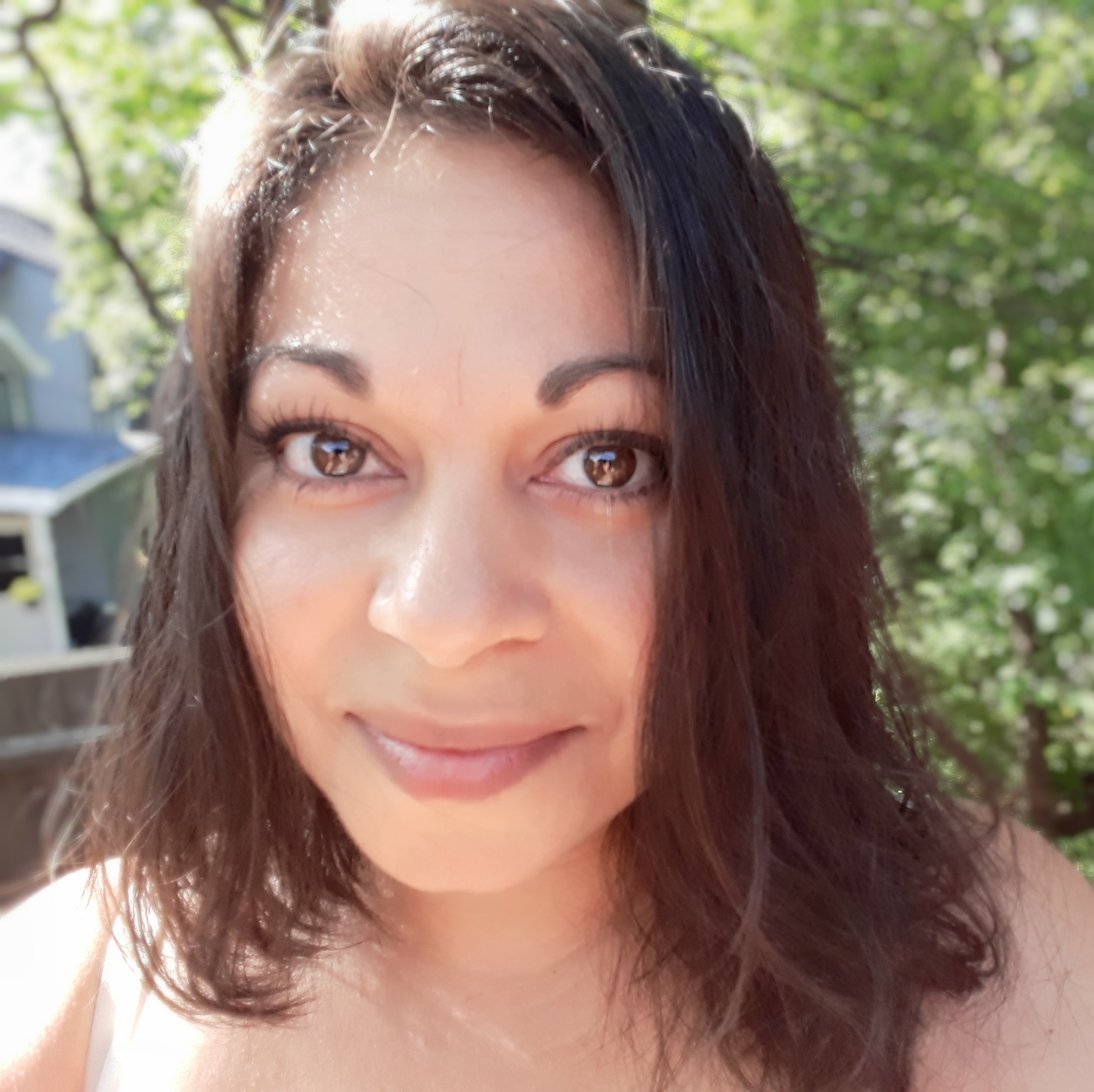 VI Owner, Foodie, Blogger & Planet Enthusiast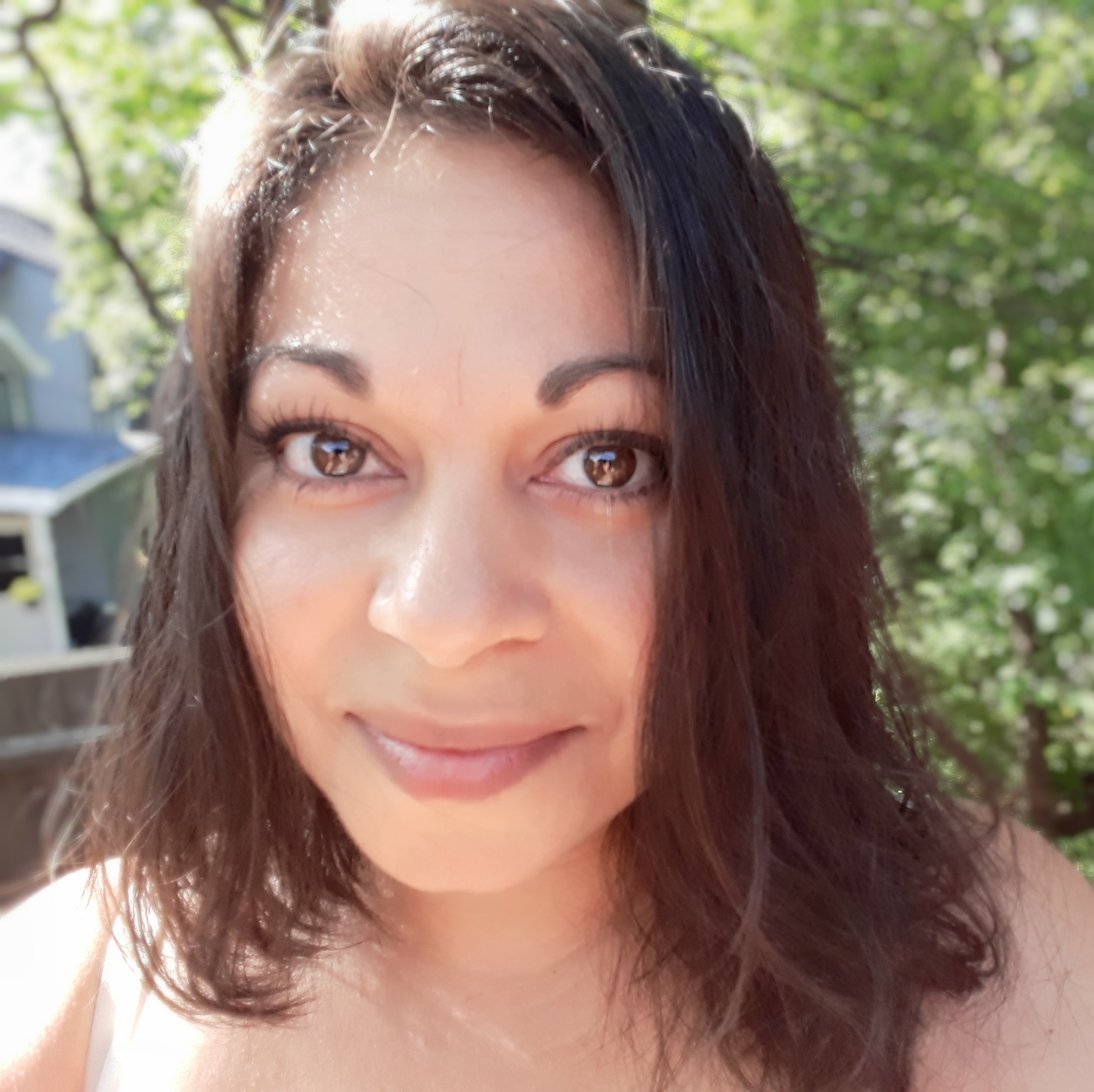 VI Owner, Foodie, Blogger & Planet Enthusiast
Good For:
Party food, Snack
It's one of those days when it's damp and grey outside and I have absolutely no inclination to go out. All I want to do is curl up on the sofa, but as it's a week day, no can do! Ever feel like that? Okay, probably most Monday morning's, right? So, whilst I was in this slightly lethargic mood, my mind turned to snacking. It was mid-morning after all, so I felt completely justified. However, I should mention at this point that lately I've been snacking a little more than normal and I've been feeling pretty bad about some of the snacking choices I've made. I have a weakness for crispy and salty foods (don't we all) so I was searching on the internet for snack ideas, and while I couldn't find anything I fancied, it suddenly hit me; crispy chickpeas. I love the shop bought ones, but I've never tried to make them myself. I assumed it would be difficult to make them nice a crispy, but I was totally wrong!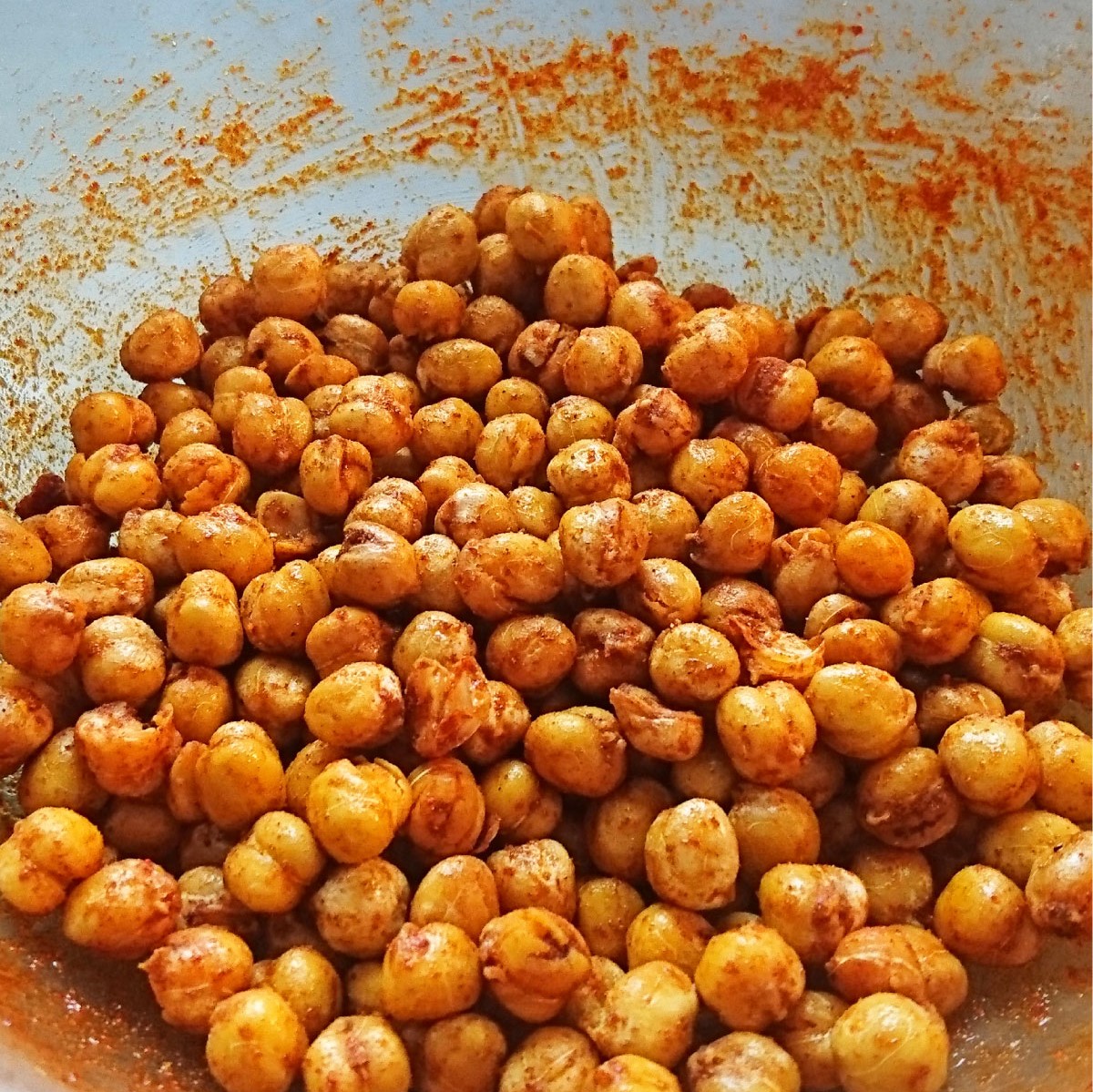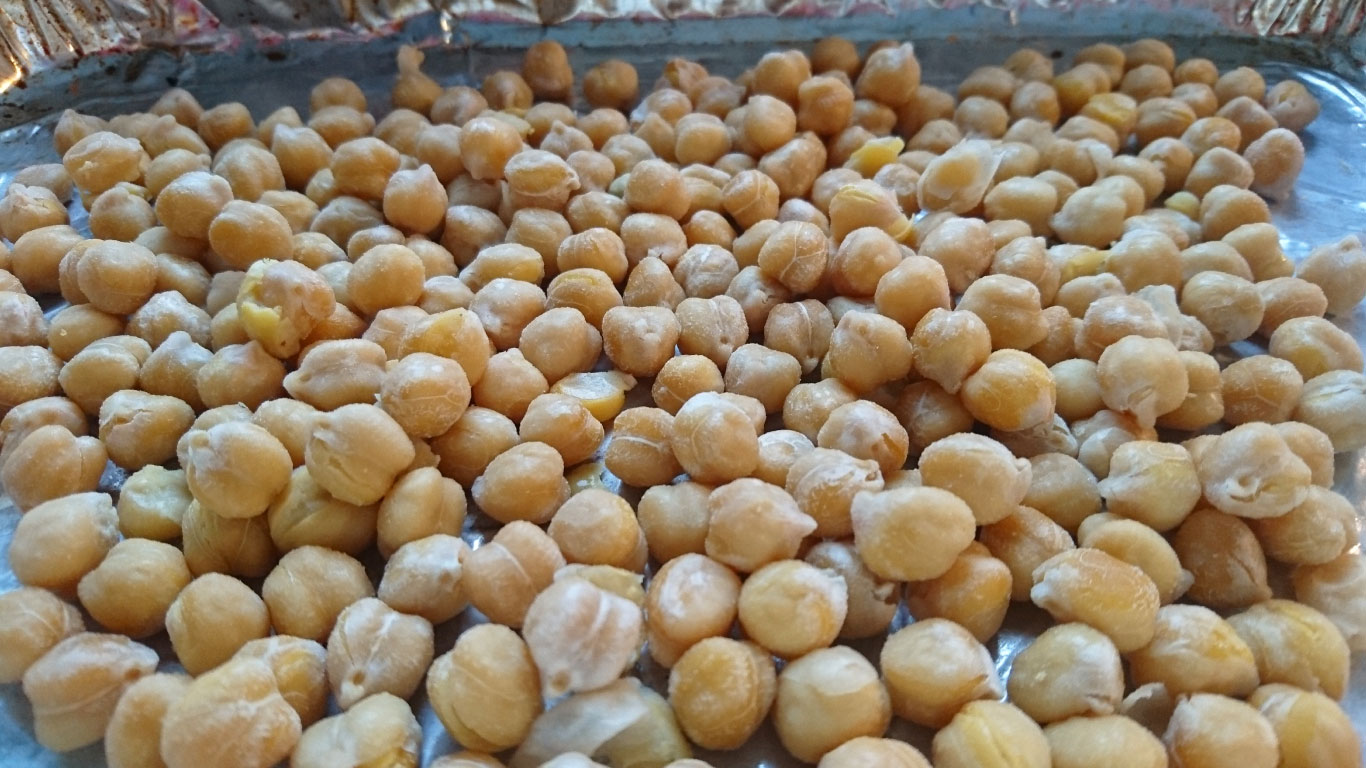 I had a batch of chickpeas in the freezer, so as my morning meeting had just been cancelled and it kind of felt like bonus time, I quickly retrieved the chickpeas! I defrosted them in the microwave as I was concerned about the water content making them soft, but I think next time I'm going to see if it'll work straight from the freezer. I baked the chickpeas in the oven for half an hour, so they were really dried out. Halfway I took them out, gave them a quick stir to make sure they weren't sticking to the tray and popped them back in. So far, I didn't use any oil as I wanted the chickpeas to be thoroughly dried through.
I mixed some olive oil, smoked paprika, cayenne pepper and a little Himalayan salt in a bowl. I tipped in the chickpeas and stirred well to ensure they were all completely coated.
Tipping the chickpeas back into the oven, I roasted them for another 15 minutes. During this time, the smell in my apartment changed and this beautiful sweet paprika smell wafted throughout.
Properly getting excited, I took the chickpeas out for the final time and allowed them to cool for a few minutes before tucking in, for quality control reasons obviously! I did have to restrain myself though as my husband would not have been happy to come home to the delicious smell and nothing to show for it! I can report however, that these taste great hot or cold.
Below is the result of what my husband thought of them…and although I put at the top of this page that this will serve 2 people, we quickly discovered, it can easily serve just one! So, why not make a few batches and start experimenting with your favourite flavours?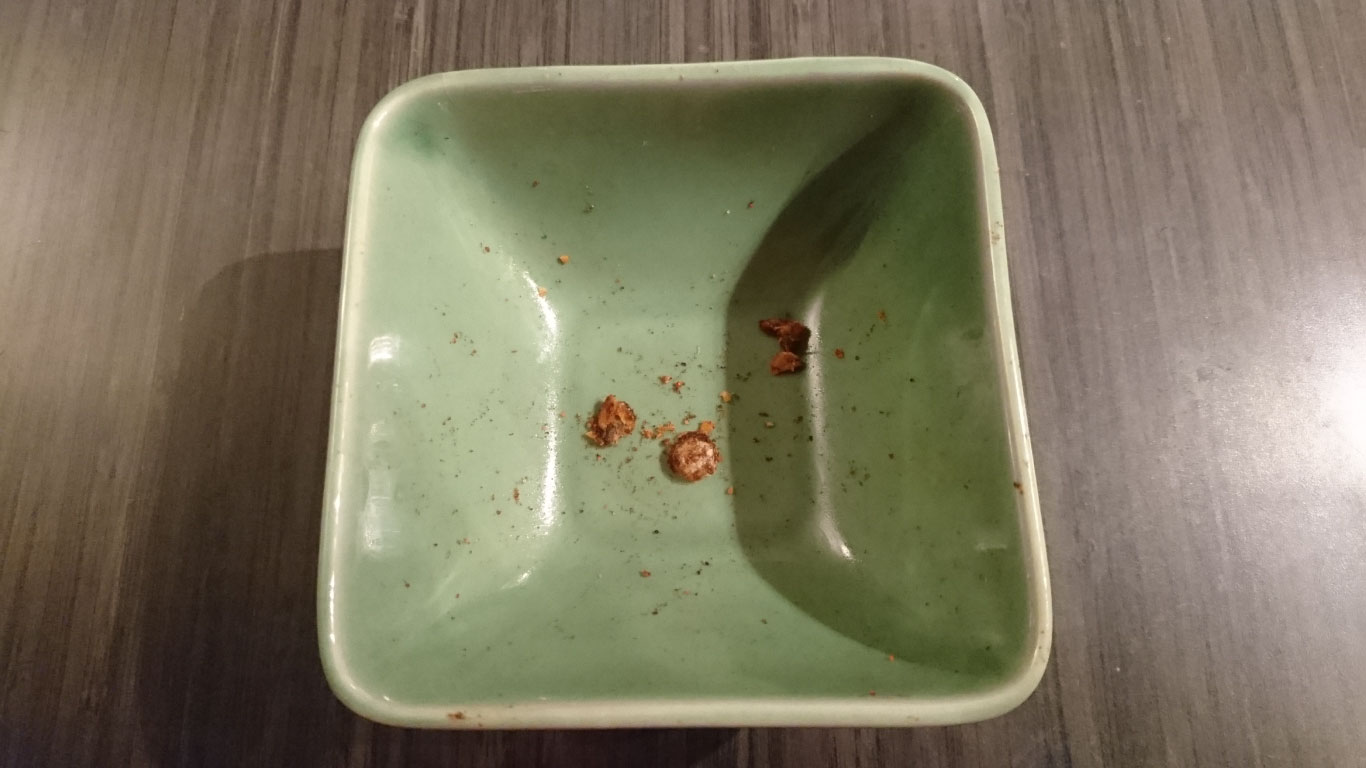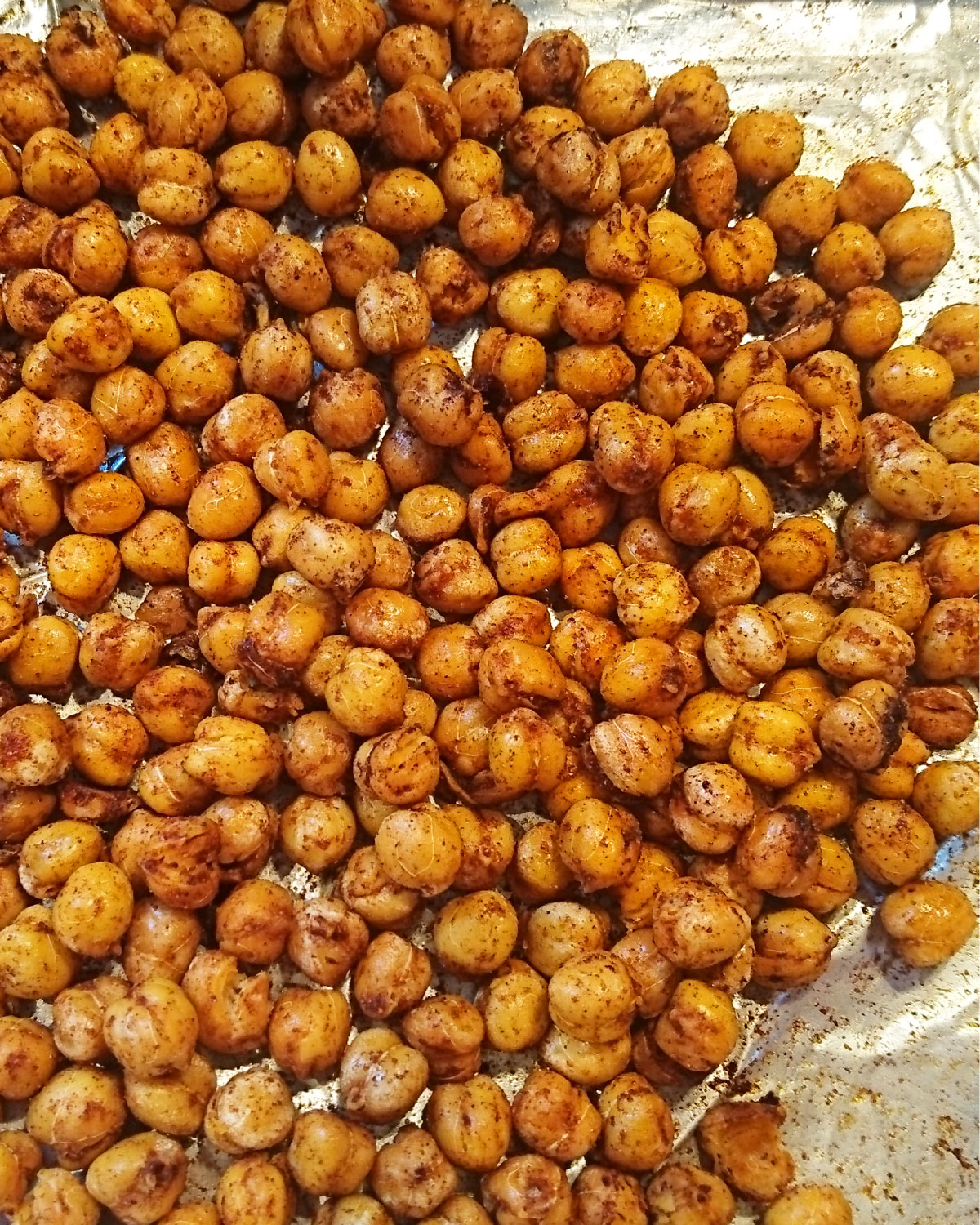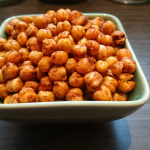 Print Recipe
Crispy Roasted Chickpeas
gluten-free | soy free | nut free | refined sugar-free
A crunchy, sweet and spicy chickpea snack which is great to eat at any time of the day and perfect for any occasion. So simple it would be easy to make with your kids (just omit the cayenne pepper if needed).
Ingredients
250

g

Cooked chickpeas

400g / 15.5oz can

1

tbsp

Olive oil

1

tsp

Smoked paprika

¼

tsp

Cayenne pepper

Pinch

Pink Himalayan salt
Instructions
Heat the oven to 180C fan / 375F

Rinse and drain the chickpeas and arrange on a baking tray, ensuring there are no overlaps. Bake for 30 minutes, tossing halfway through to ensure the chickpeas don't stick to the tray.

In a medium bowl, place the olive oil, smoked paprika, cayenne pepper with a sprinkle of salt and combine.

Add the chickpeas to the bowl and stir well to ensure that all the chickpeas are completely coated.

Tip the chickpeas back into the baking tray, again ensuring that they are all lying flat. Cook for another 15 minutes.

Take out of the oven and allow to cool for 5 minutes before serving.

Eat warm or cold for a delicious snack anytime of the day. The can be stored in an airtight container for a few days although you may find them less crispy within a day or two.
Notes
Nutrition