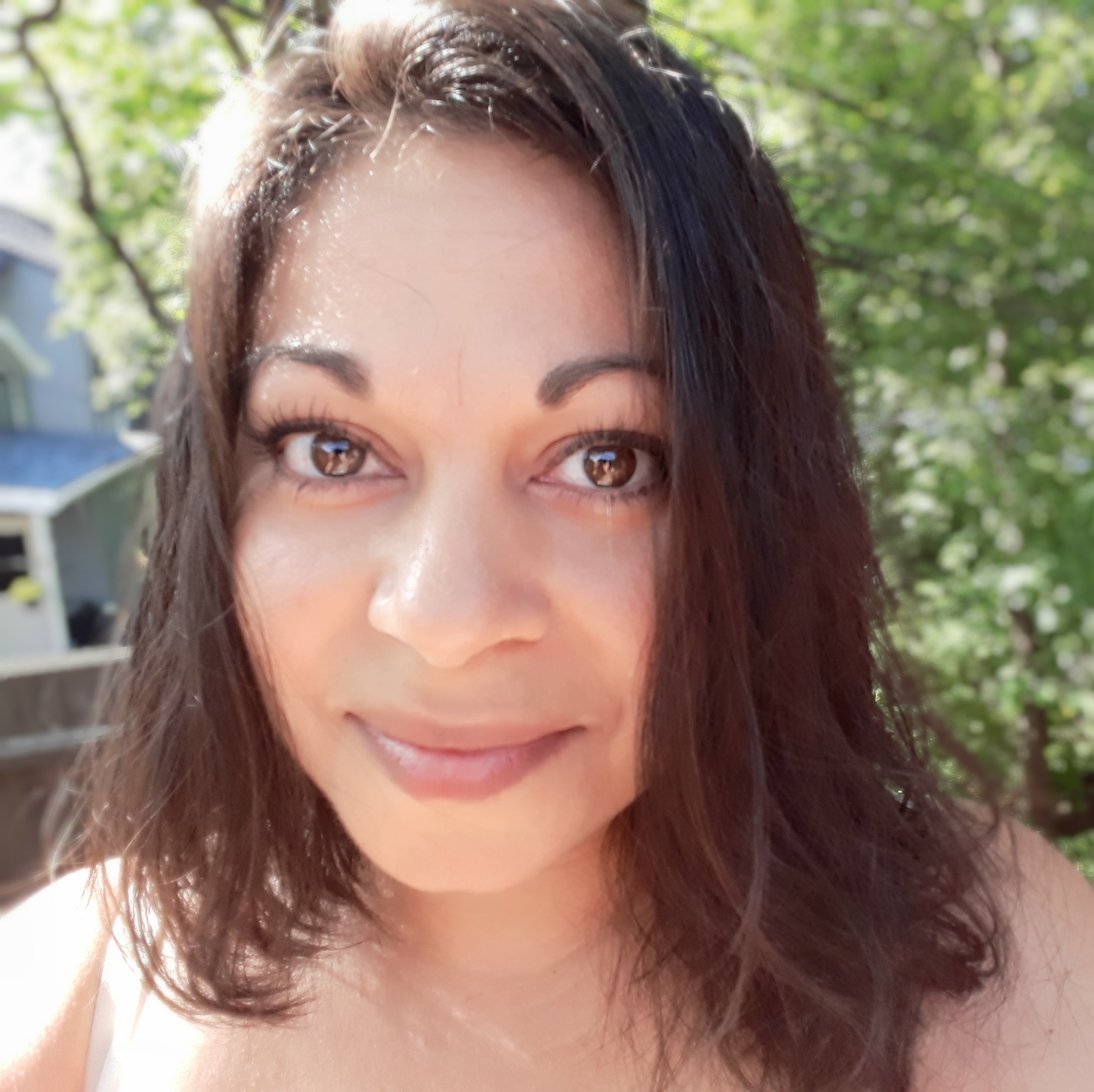 VI Owner, Foodie, Blogger & Planet Enthusiast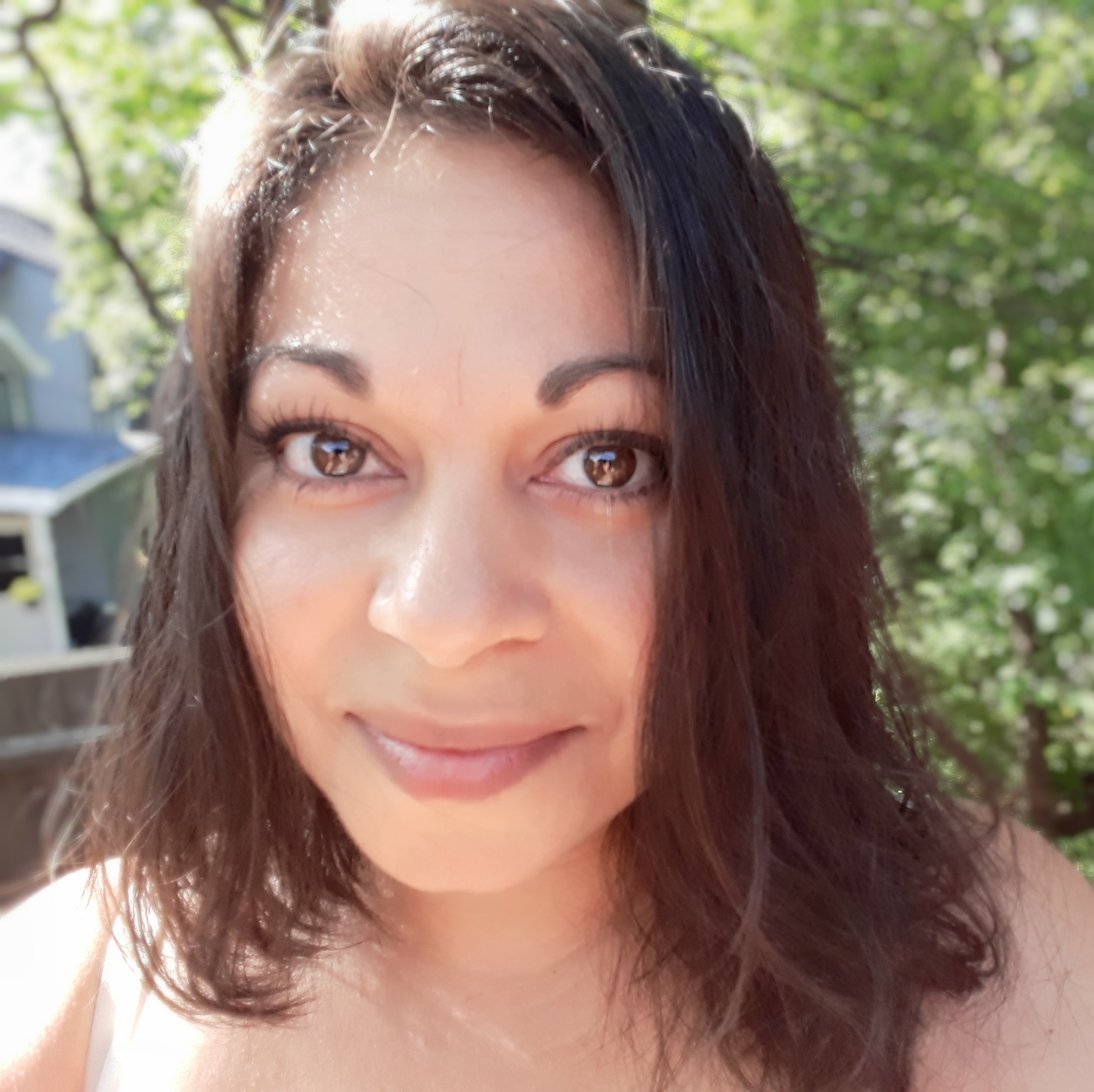 VI Owner, Foodie, Blogger & Planet Enthusiast
Calories:
72 kcal per serving
Good For:
Side Dish, Healthy, Kids
A few years ago I discovered that my body couldn't cope with consuming onions. A slight devastation in my life because onions are the base for so many dishes. It meant that I couldn't just go and buy many premade foods. Salsa being one of them.
I've made a few different salsa's since then but I wanted to share this one with you, because I discovered it completely by accident, and it has a pop to it which really makes it stand out from the normal salsa.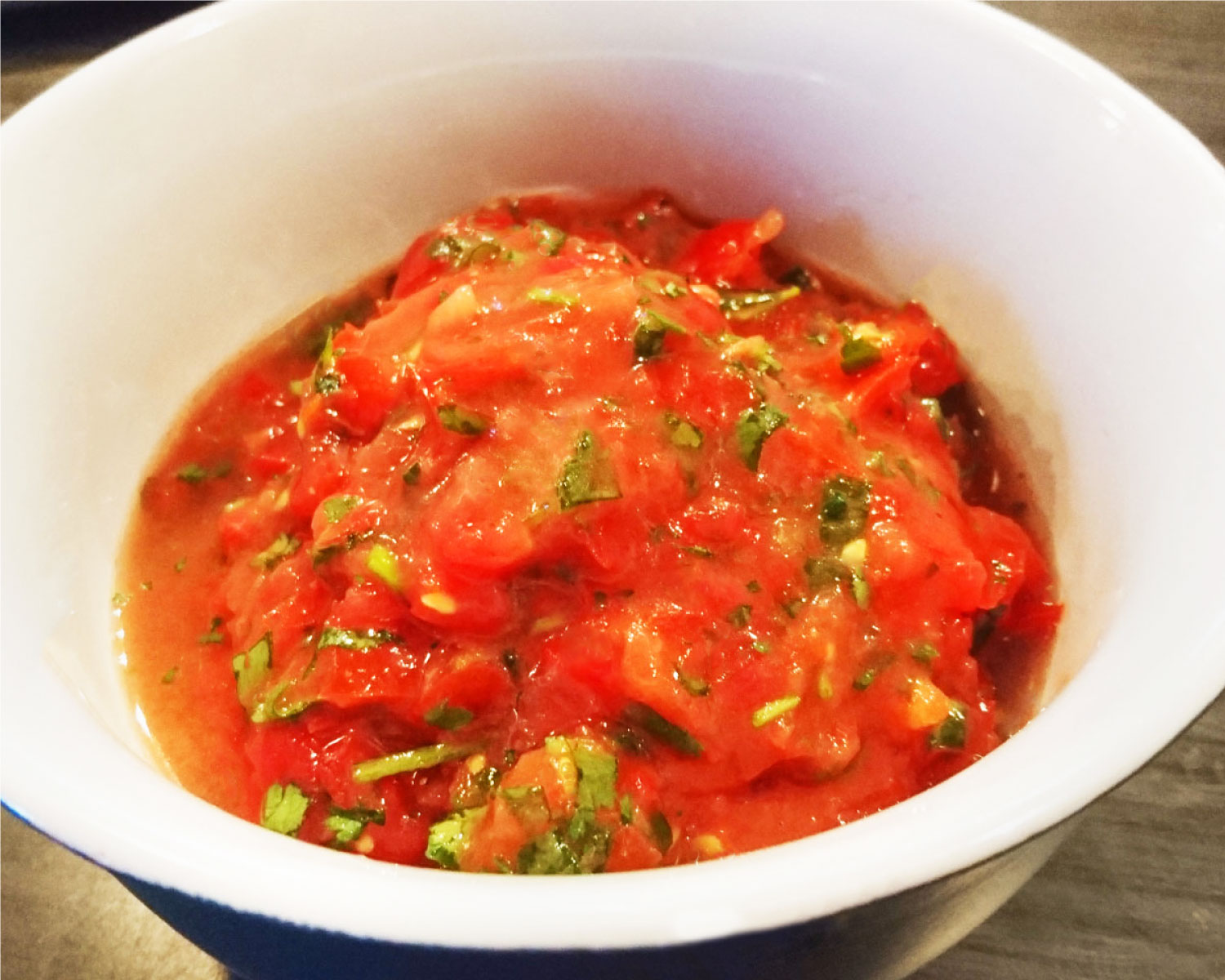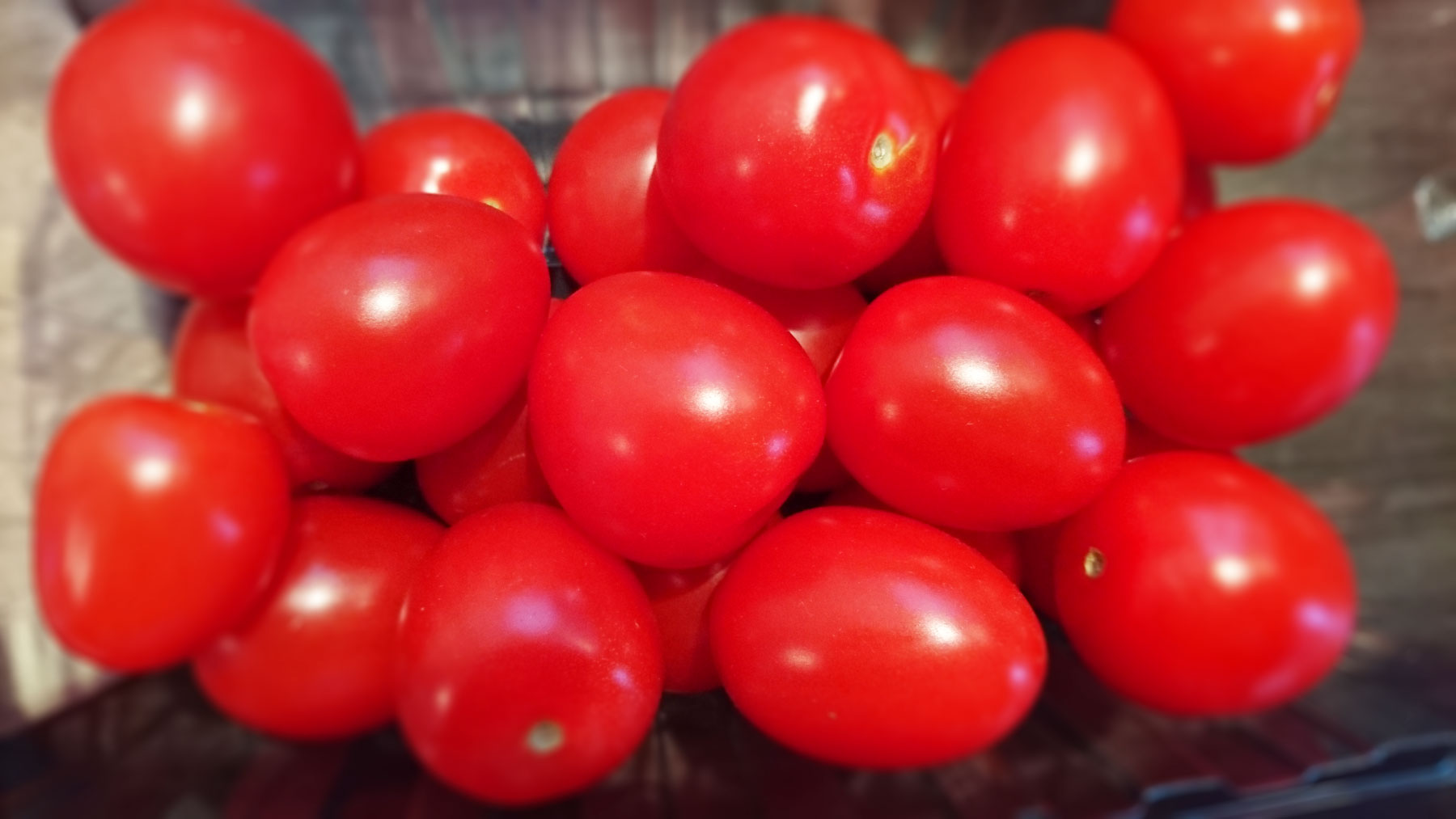 You can make salsa any time of the year, but we all know that summer is best! The beautifully sun-ripened tomatoes produce such a rich sweet flavour which you just can't get in the winter. Don't let that stop you make salsa in winter, just take advantage when summer comes around and find an excuse to add it all your salads! ???
When you get to making your salsa, be careful bcause it's easy for the salsa to become overly watery. To overcome most of this, I squeeze out as much of the the juice and seeds from the tomato flesh as possible.
Because I want to have a mix of thick sauce as well as some tomato lumps still left in the salsa at the end, I blitz the salsa in two goes. First I place half of the tomatoes in my blender with some pink Himalayan salt (you can use regular salt but use less), fresh coriander, lemon juice, garlic infused olive oil (again, you can use normal olive oil with a fresh garlic clove if you prefer) and the secret ingredient…watercress! This balances with the sweet tomatoes, producing a sweet tangy result at the end.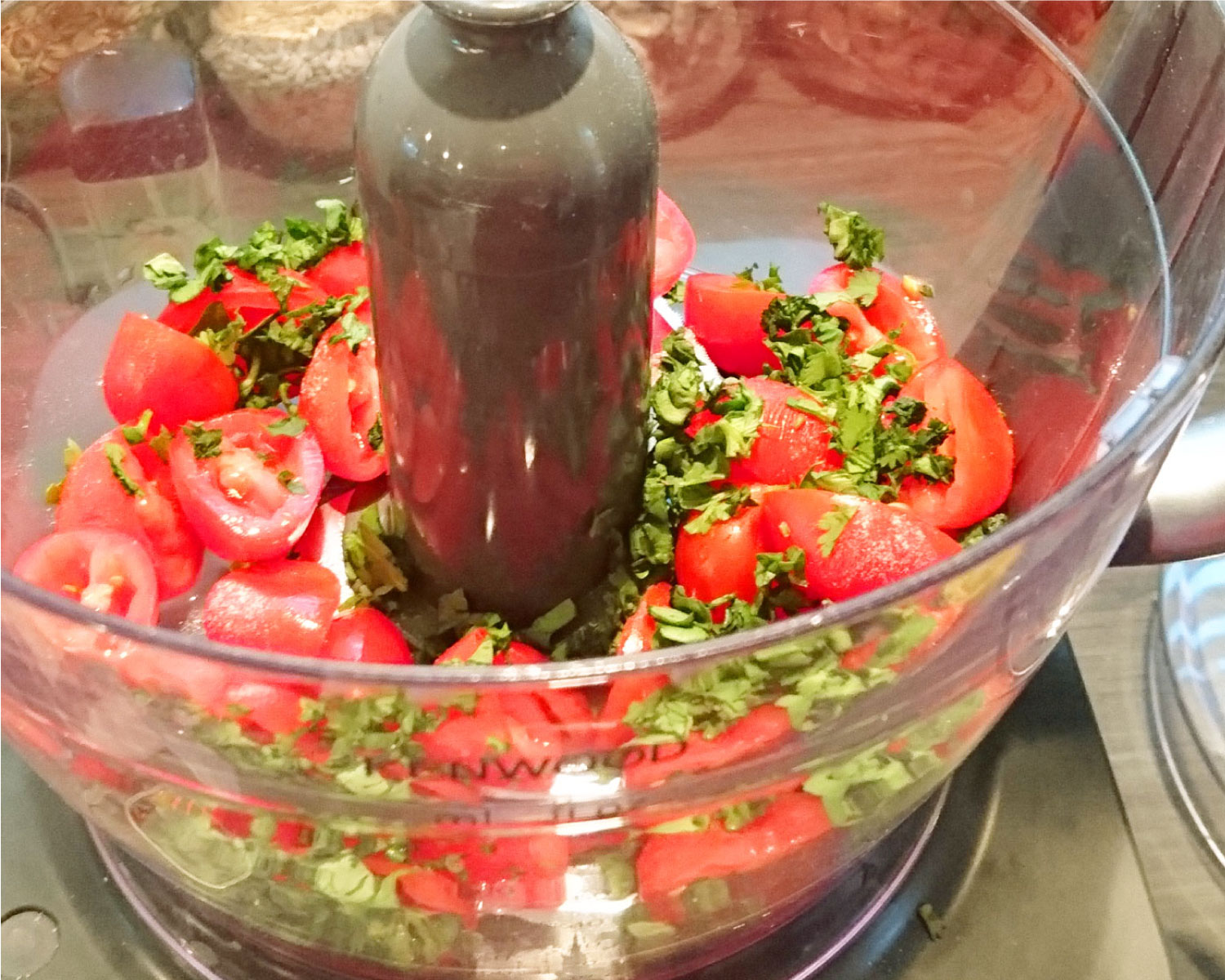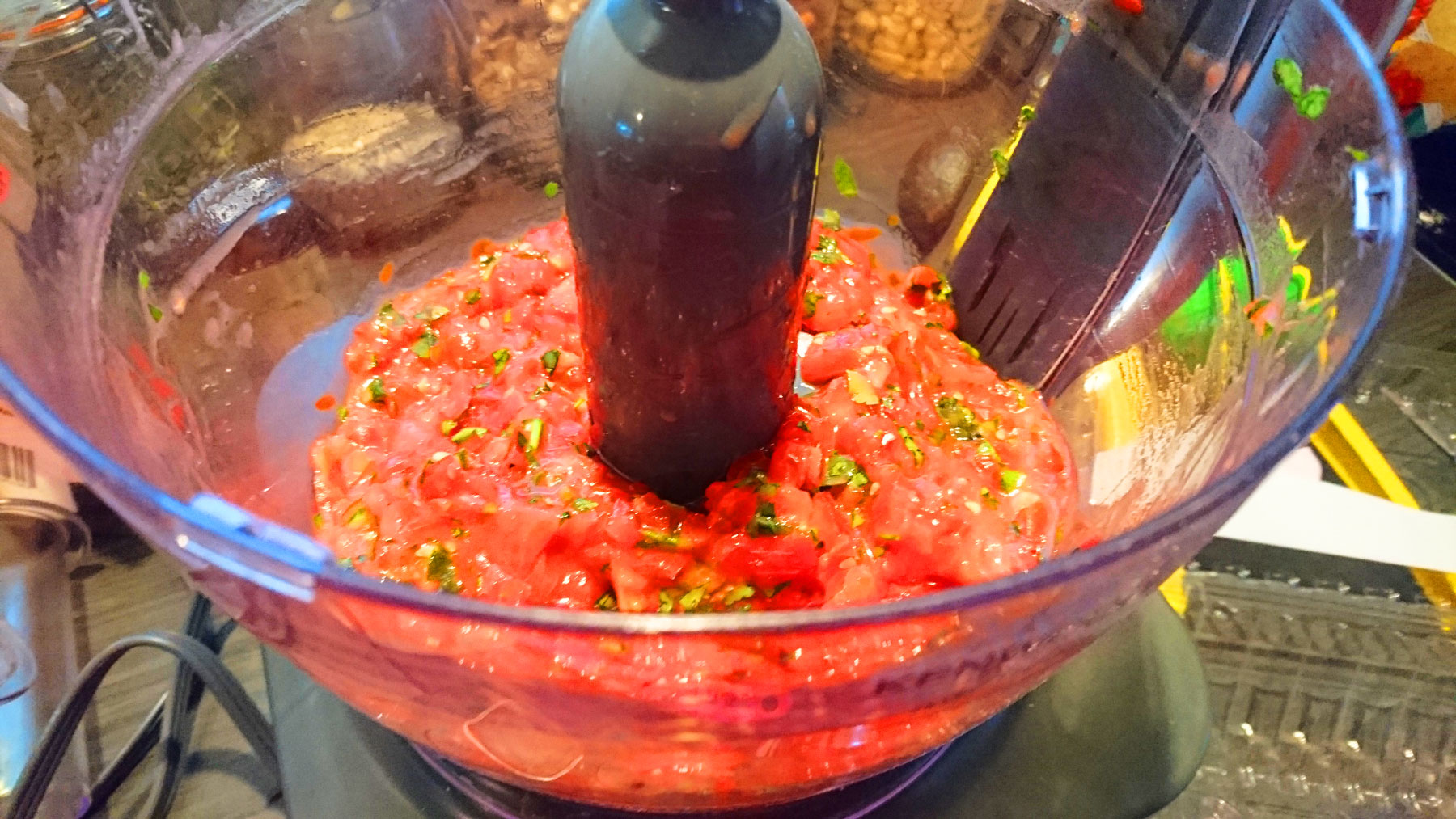 Once these are fully mixed I add in the remaining tomatoes and pulse slowly until I reach the desired lumpiness! At this point, it's worth leaving the salsa to sit for a minute or so. This will allow any excess liquid to drip to the bottom, and from there, you can drain that excess away.
Serve your salsa straight away or keep in the fridge for up to 3 days in a sealed container.
Serving suggestion (below): Top on to baked nachos and enjoy!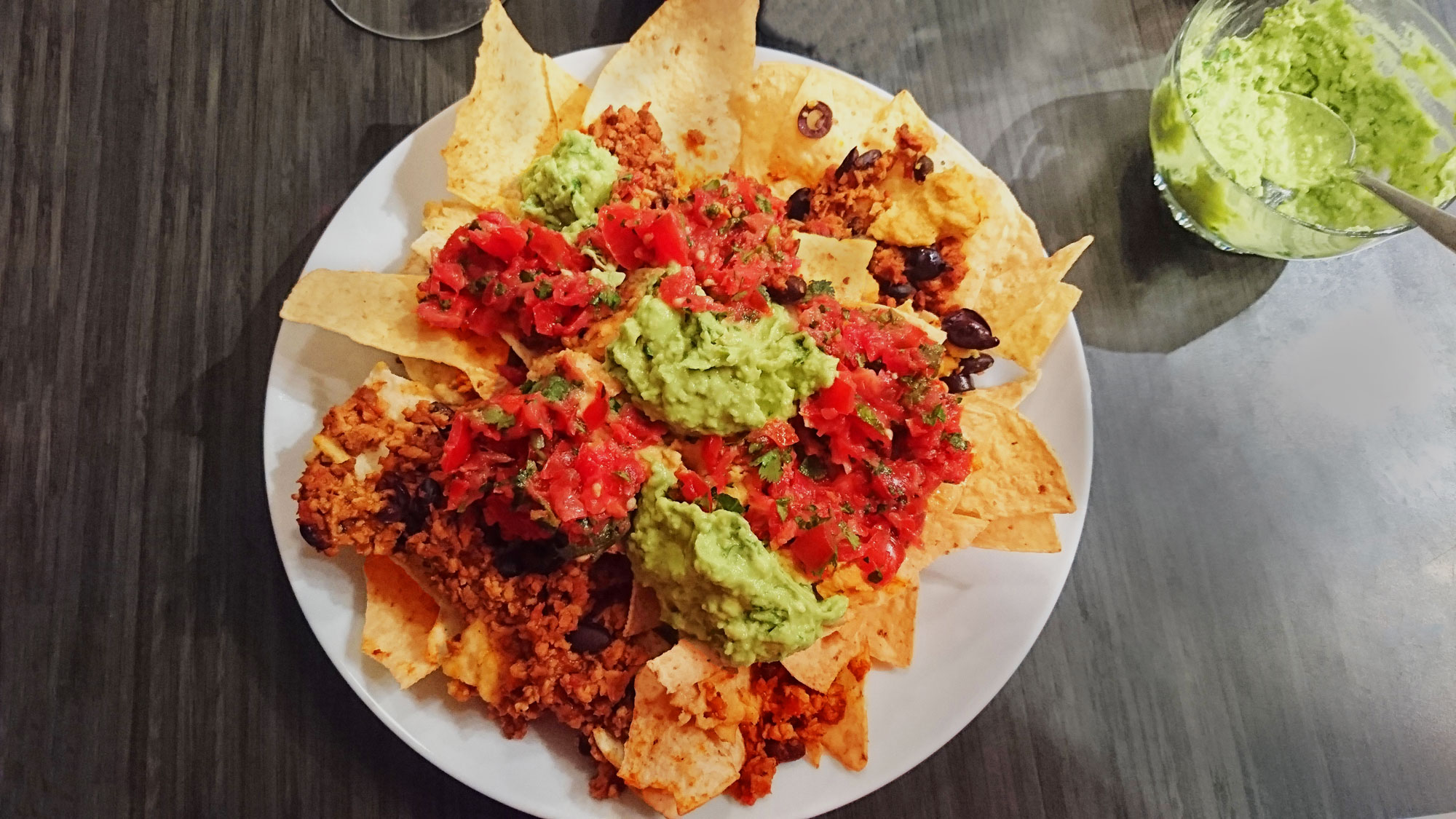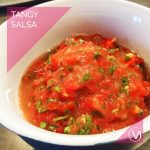 Print Recipe
Salsa
gluten free | dairy free | nut free | soy free | no added sugar | WFPB*
This is such a great tangy salsa with a twist. Use it on your nachos or as a dip, it literally freshens up almost any dish.
Ingredients
200

g

Baby plum tomatoes

halved with the juice and seeds squeezed out

1/4

tsp

Pink Himalayan salt

or a pinch of table salt

1

tbsp

Lemon juice

1

tsp

Garlic infused olive oil

or EVOO and a crushed clove of garlic

2

tbsp

Fresh coriander

1

tbsp

Watercress

this is optional but adds a great zing to the salsa
Instructions
Add half the tomatoes, along with all the other ingredients, to a food processor and pulse until the tomatoes have almost liquidised.

Add the rest of the tomatoes and pulse a few times until those tomatoes are small chunks.

Leave to stand for a minute or so and then remove any excess water.

Enjoy with crudites, chips or over your favourite hot pile of nachos!
Notes
*To keep this whole food plant based, omit the oil.
There are plenty of salsa recipes out there, but as normal, using the best quality ingredients will make this dish stand out. Summer is the time to really go to town with this dish as the tomatoes are in season locally. I've used baby plum tomatoes, which worked great, but so too will most other varieties, as long as they are ripe and sweet!
Please let me know how your Salsa turns out in the comments!
Let's keep in touch. Follow Vegan Inspire on Instagram & Facebook
Nutrition