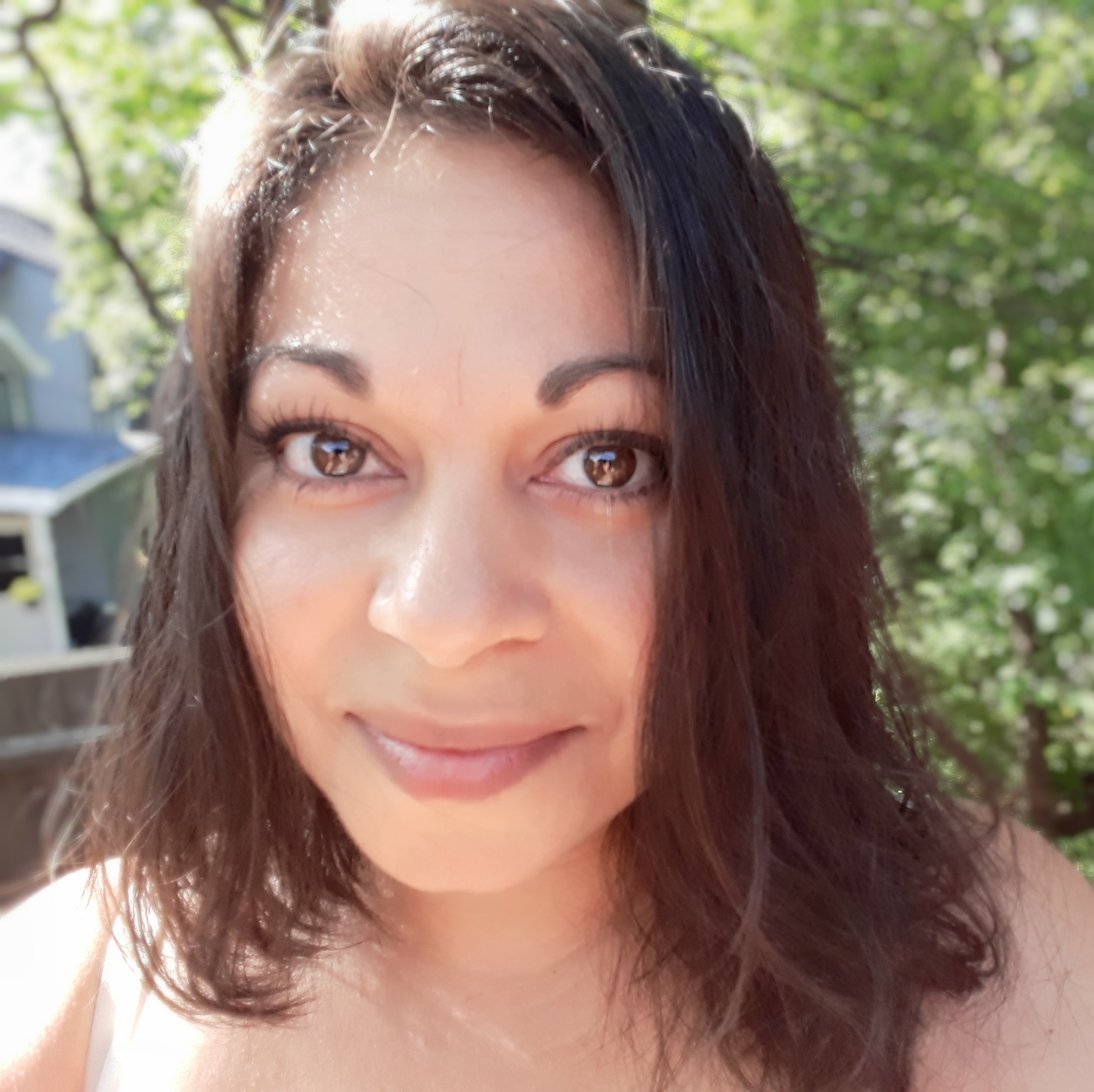 VI Owner, Foodie, Blogger & Planet Enthusiast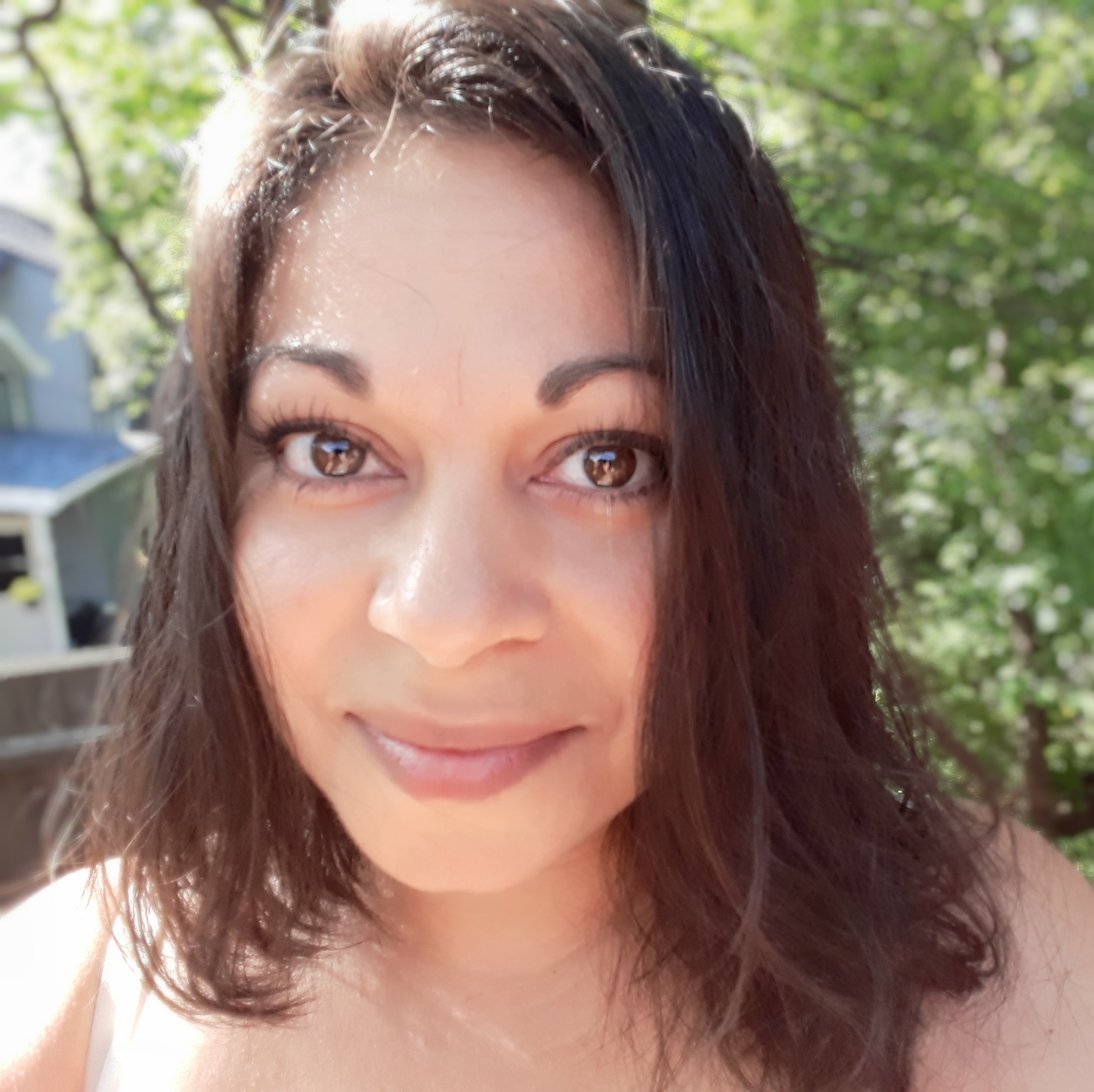 VI Owner, Foodie, Blogger & Planet Enthusiast
Good For:
Kids, Lunch, Dinner, Healthy
Spring is finally here! It's taken a long time to come in Quebec. This is my first spring here, I didn't really know what to expect…but starting in May was definitely a shock to me! But it's upon us, so it's time to make the most of it. And what better way than picking the best fresh spring green vegetables and mixing them into a creamy risotto?
I used to make risotto's all the time, especially when I lived on my own or I was working from home. It's so easy to put together, so it was great to whip this one up and remind myself how good they are!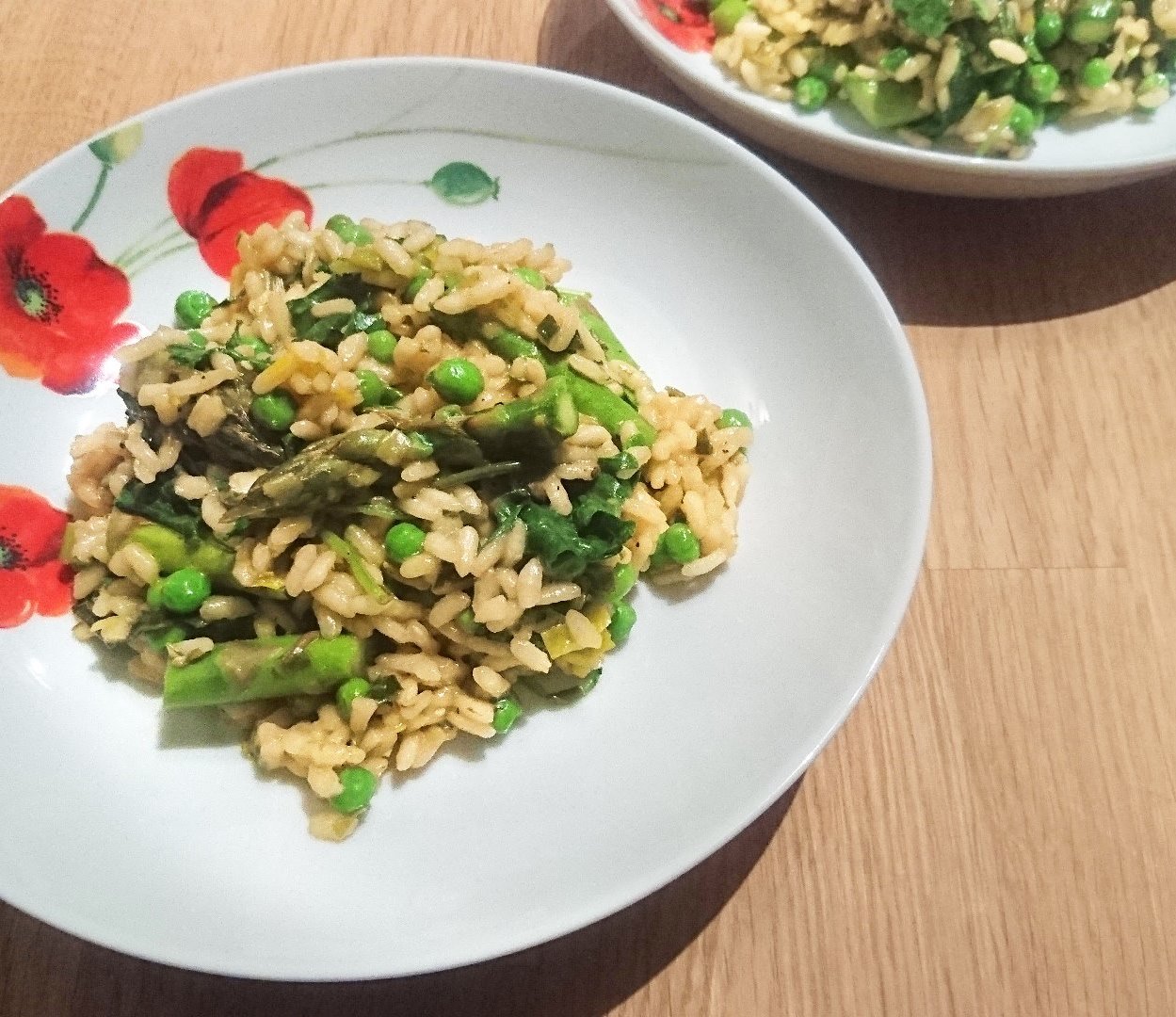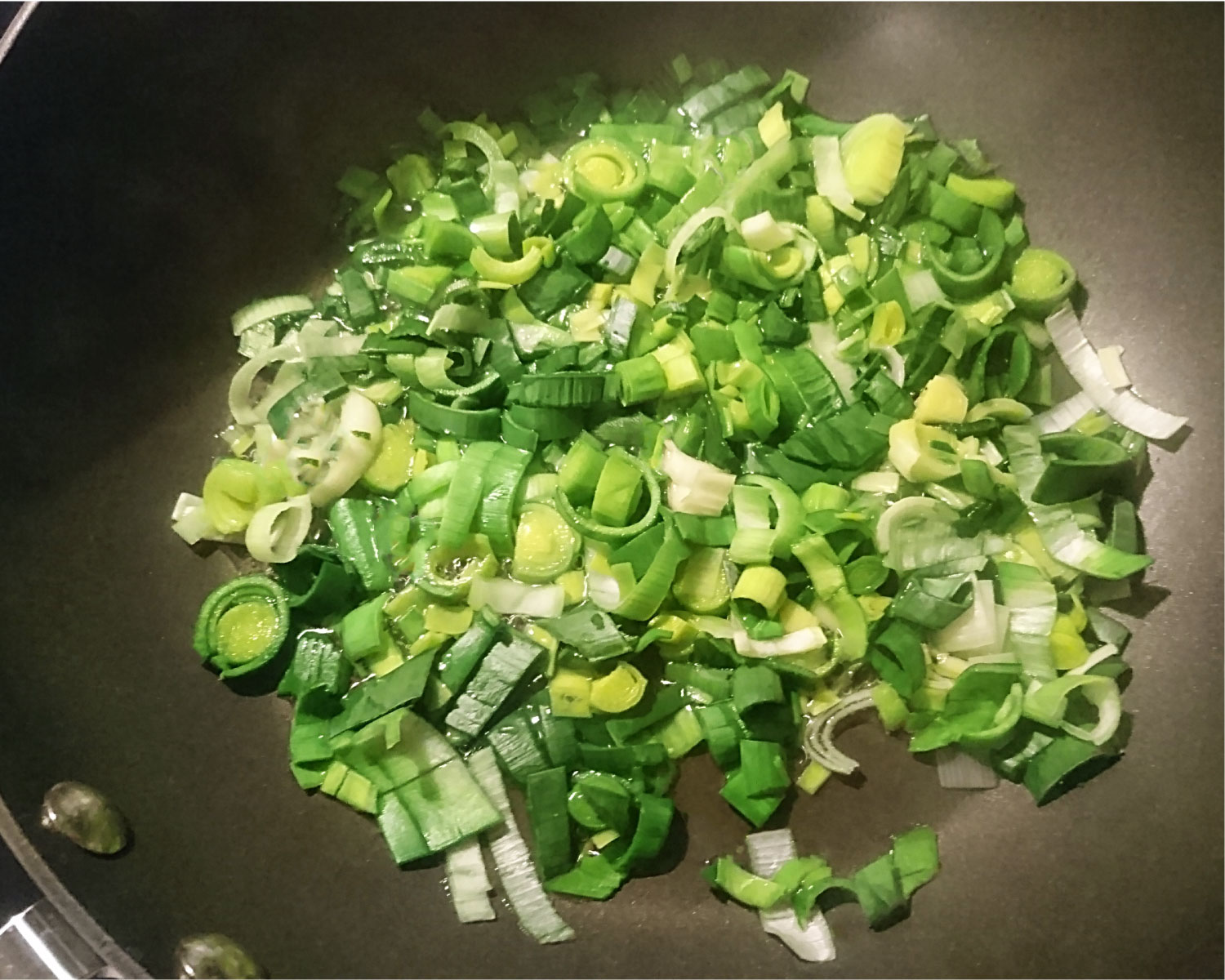 So, to get going, I started by dry frying the leeks. If you haven't come across this method before, it's just replacing the oil with water, to soften the leeks, instead of using lots of oil. If you prefer, you can also use an onion, but as I am intolerant (boo hoo!) I use leeks and it still tastes great.
After 4 minutes (once the leeks have softened), I added a little oil with the rice and stirred. Cooking the rice for a couple of minutes like this produces a shell around each grain, which helps to stop the rice asorbing too much liquid too quickly, and giving you soggy risotto at the end.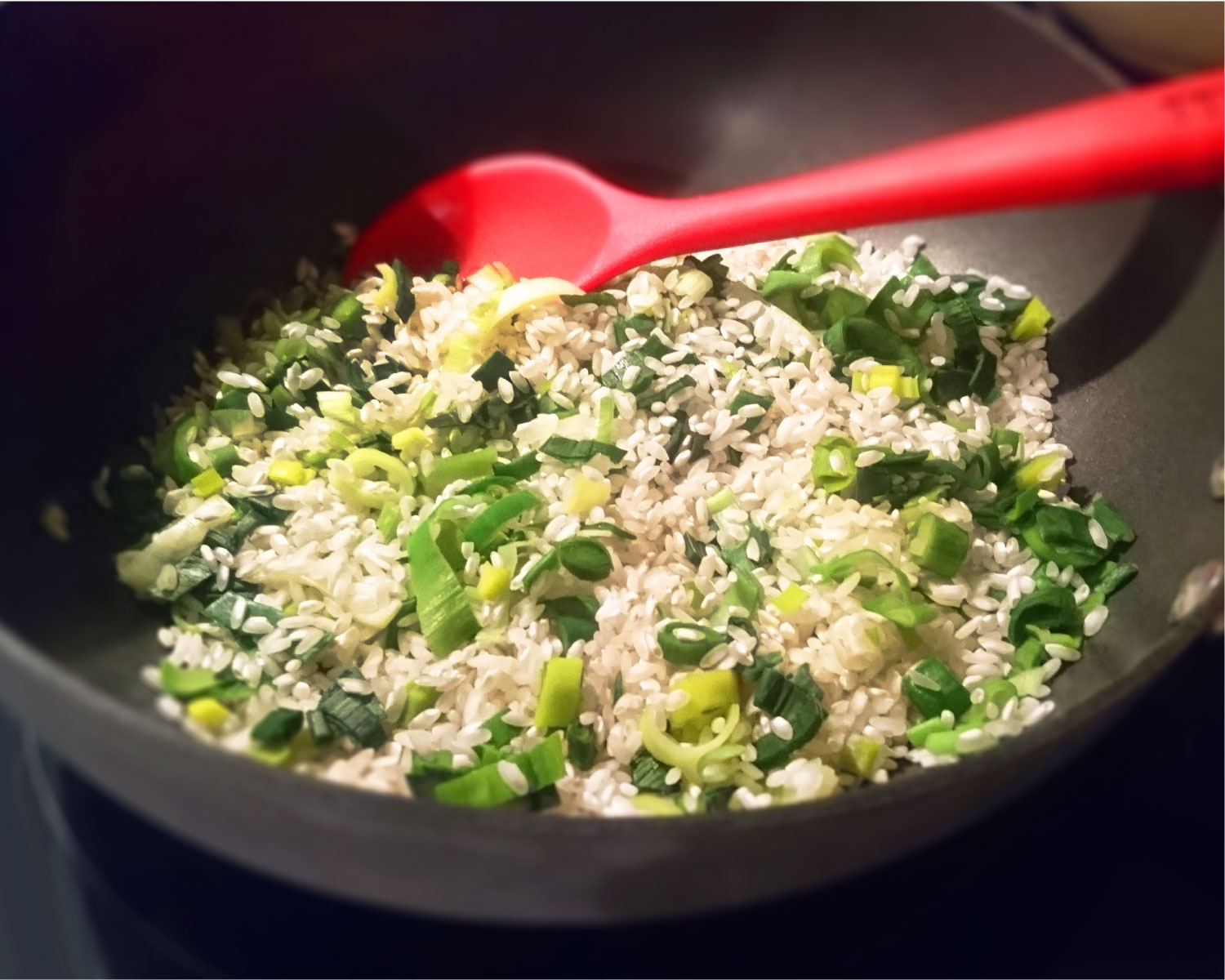 It's really important to give the risotto a depth of flavour, as rice and vegetables alone may be a little bland. I use a combination of white wine, vegetable stock, white miso paste and nutritional yeast. The miso and nutritional yeast are particularly important as they provide the umami (rich savoury) flavour which is pretty much missing from the spring vegetables.
N.b. with the combination of miso and stock, you'll have plenty of saltiness so it's not likely you'll need to add any extra salt.
From this point, as I keep cooking the rice, I add more stock each time the liquid is absorbed, whilst stirring often.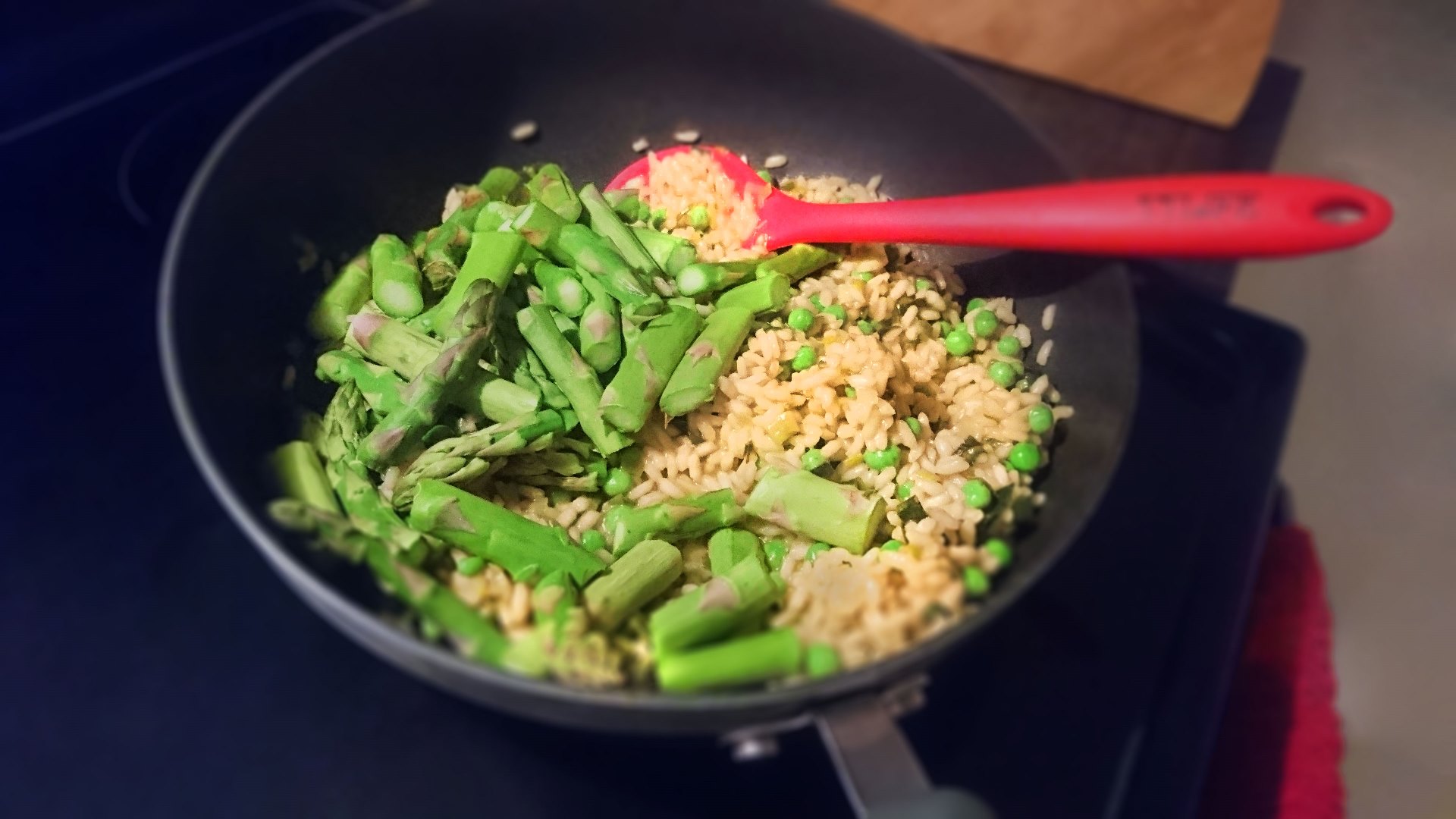 Before adding my chosen vegetables to the risotto, I defrost and/or blanch them (as necessary).
Once the risotto is a few minutes away from being cooked (soft but still retaining a bite to it), I mix in the veggies and continue cooking for another couple of minutes. You may still need to add a little water at this point as your risotto should be nice and creamy by the end.
Lastly, I stirred in my greens. On this occasion it consisted of baby kale and spinach and immediately turned off the heat. Mixing the greens into the hot rice will be enough to wilt them just the right amount. 
It's really important to serve the risotto straight away if you want to retain the slight bite to the rice without is becoming soft like rice pudding! It's all about the texture, but don't worry if the kids don't come running straight away, the flavours will still be great! 🙂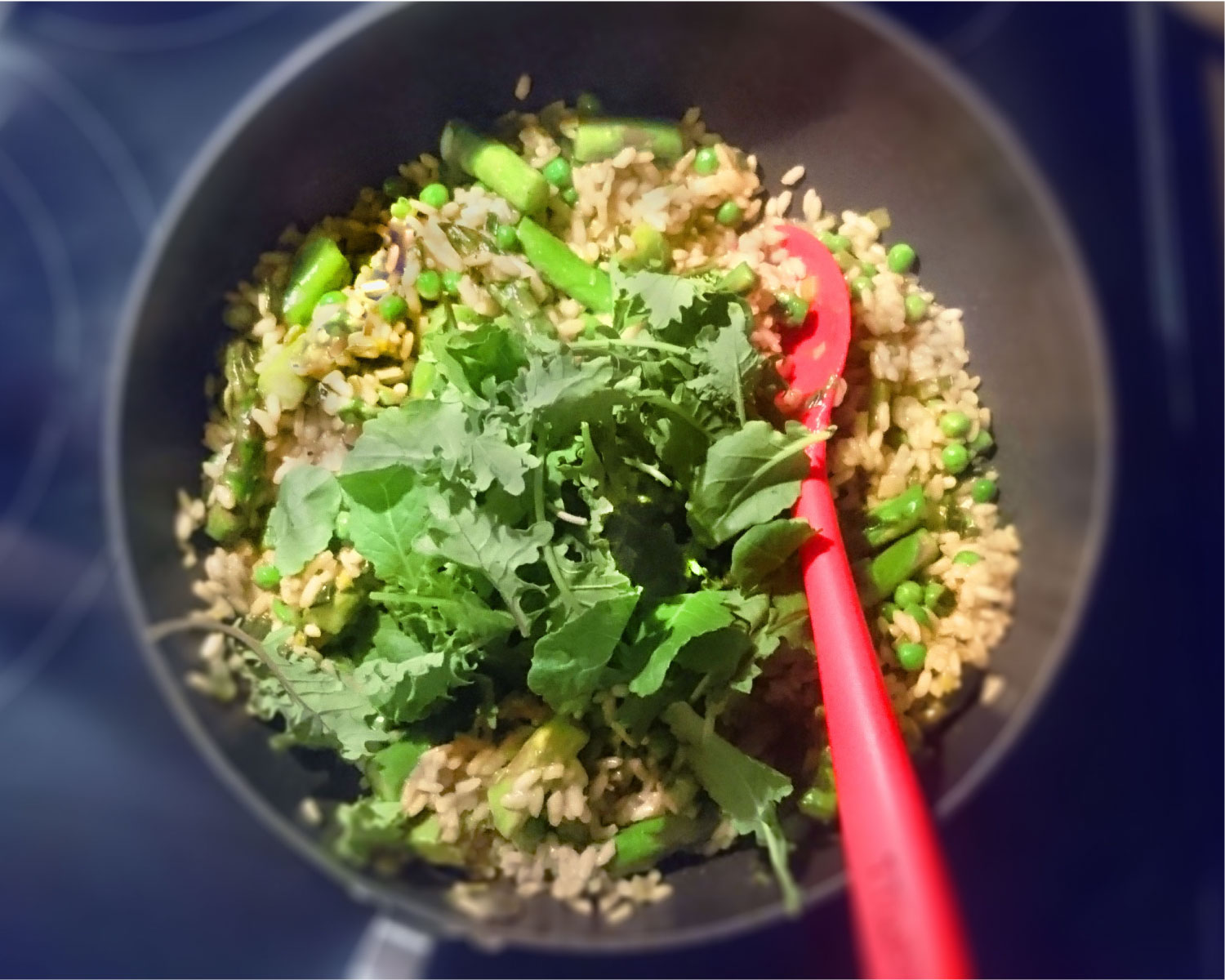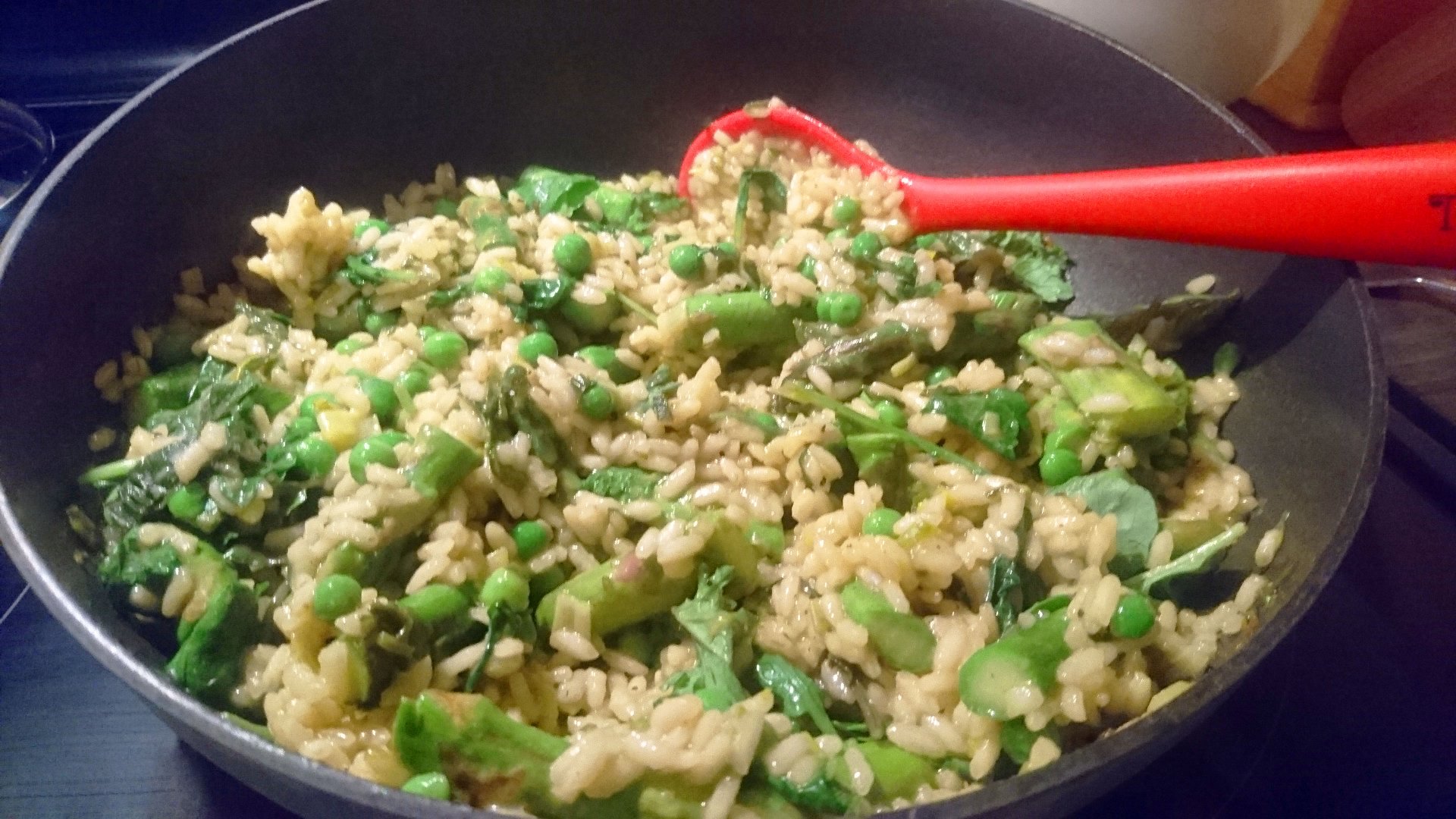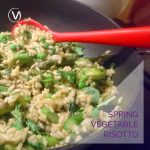 Print Recipe
Spring Vegetable Risotto
soy free | gluten free* | dairy free | nut free | refined sugar-free | WFPB**
*ensure your stock is gf
Pack your risotto with all those delicious spring vegetables that are coming into season just now.
Ingredients
1

medium

Leek

chopped

1

tsp

Garlic infused olive oil

or plain olive oil with 1-2 crushed garlic cloves

240

g

Arborio rice

1/2

cup

White wine

swap for extra vegetable stock if preferred

500

ml

Vegetable stock

(you may need more or less)

1/2

tbsp

White miso paste

1

tbsp

Nutritional yeast

1

cup

Frozen peas

1 1/2

cups

Spring vegetables

such as asparagus, broccoli or cauliflower

1

cup

Spinach or baby kale

Sprinkle

Vegan Parmesan (optional)
Instructions
In a large pan on a medium heat, add the leek with 2 tbsp water and cook for 4 minutes, allowing the leek to soften (add more water if needed).

Add the olive oil and stir in the rice, making sure all the grain are covered in the oil. (Miss this stage for a WFPB version).

Toast the rice gently and once they start making a popping sound (after about 3-4 minutes) add the wine, 100ml of stock, the miso paste and nutritional yeast and stir well.

Continue to cook and once the liquid is absorbed, stir in another 100ml of stock. Keep repeating until the rice is slightly al dente (has a slight bite to it). You may find you need more stock or even less.

n.b. to lessen the need for standing near to the stove the whole time, you could opt for the cheats method and add all the wine and two thirds of the stock at the beginning. Don't worry, I won't tell 😉

Whilst the rice is cooking, defrost the frozen peas and half cook your spring vegetables (you can blanch, fry, grill or microwave).

When the rice is almost cooked, stir in the vegetables (including the spinach/kale) to the rice and cook for another couple of minutes.

Serve with salad and vegan Parmesan (optional)
Notes
**Omit the oil for a complete whole food plant based recipe.
Get creative with this recipe and change with seasons. How about pumpkin/squash for the autumn (fall) or peppers and beetroot for the summer?
Please let me know how your Spring Vegetable Risotto turns out in the comments!
Let's keep in touch. Follow Vegan Inspire on Instagram & Facebook
Nutrition