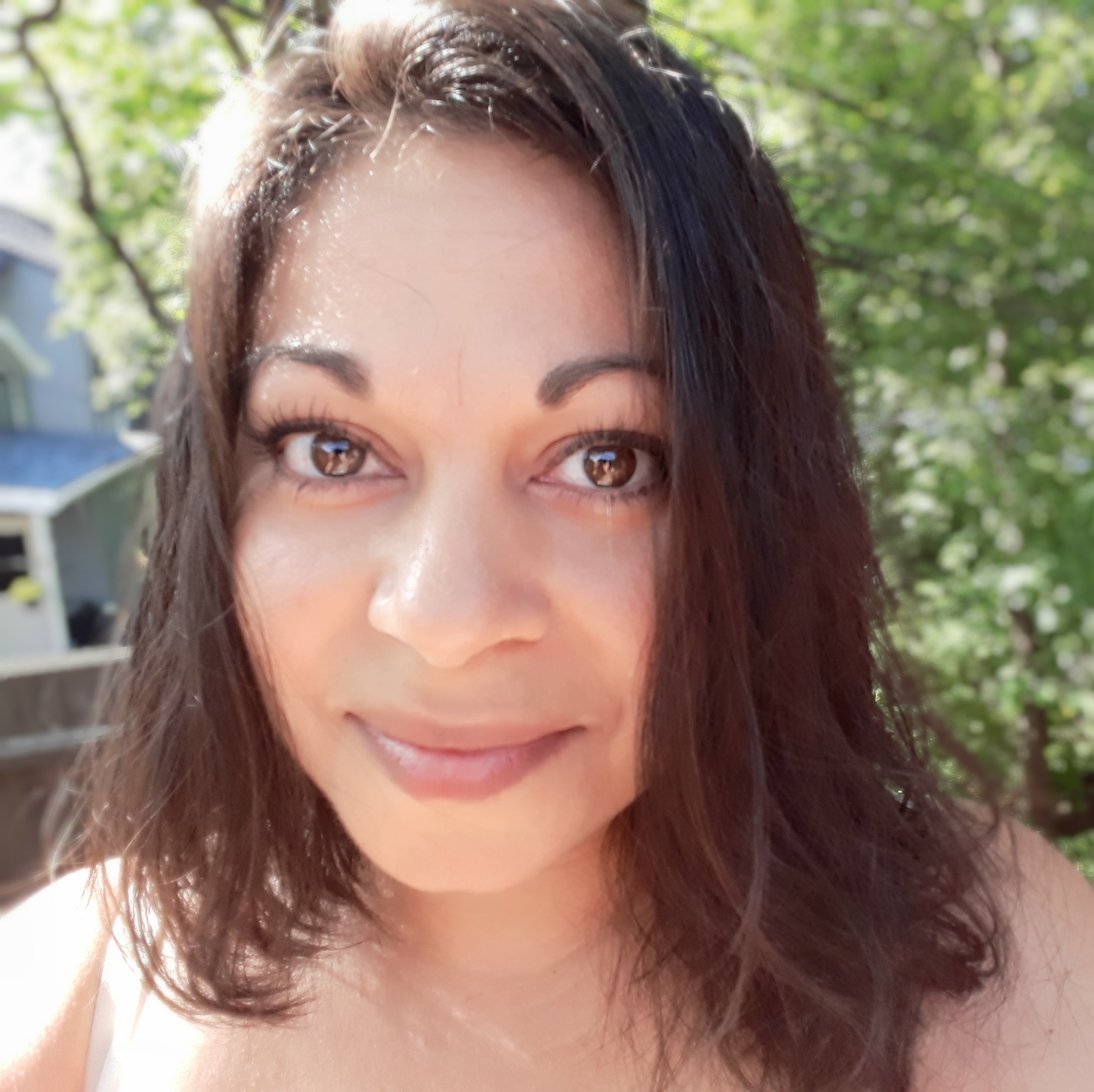 VI Owner, Foodie, Blogger & Planet Enthusiast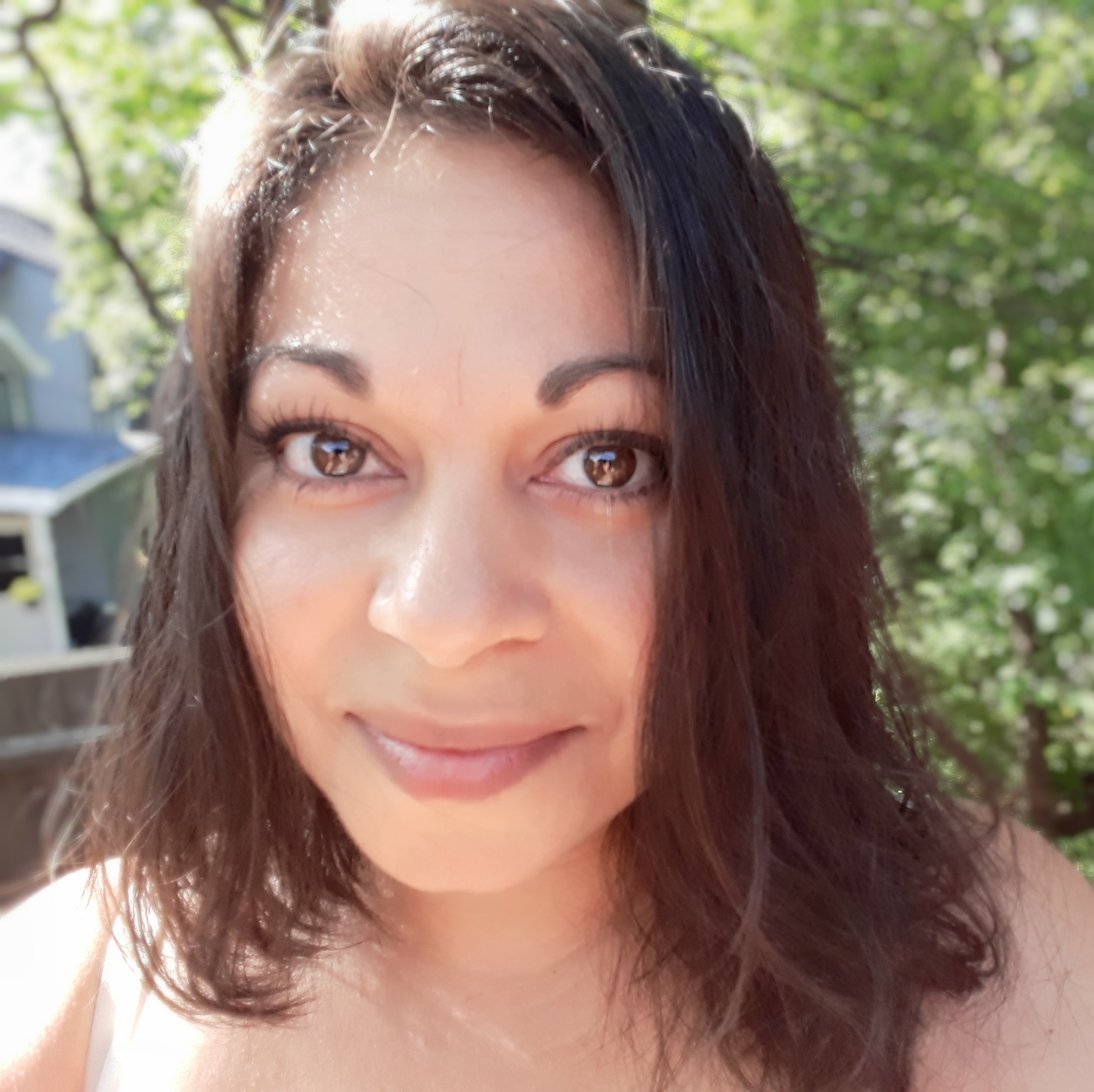 VI Owner, Foodie, Blogger & Planet Enthusiast
I looooove Japanese food…to the extent that I'm pretty sure I was Japanese in a former life! I just love the mix of rich umami, salty, spicy and fresh flavours that hit your palate all at once.
I have been missing my favourite Japanese restaurants back home in the UK and haven't yet found anything locally to replace but I'm still looking! In the meantime, I decided I needed to make my own Buddha Bowl version, a la Japanese!
The first time I made this, Keith and I were going snow tubing (think rubber rings at a water park – but on snow!). It was -17C, so making a salad did seem a little crazy, but I was really keen to give this new idea a go!
(and if you haven't ever gone snow tubing and get the opportunity to go, do it! It's sooo much fun – especially if you link your up rubber ring with a a 6ft5 husband who powers you down faster and further than anyone we saw that day! ??)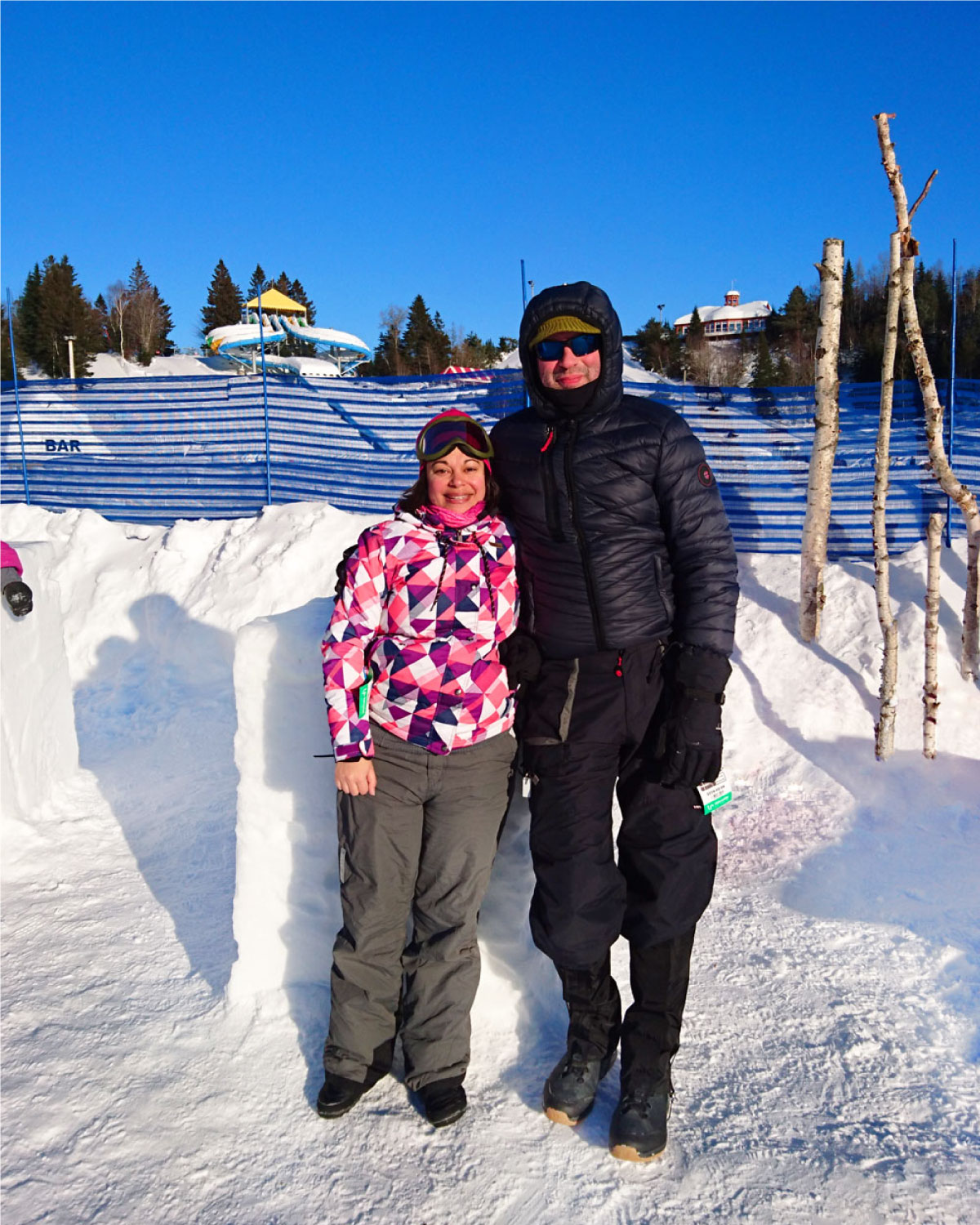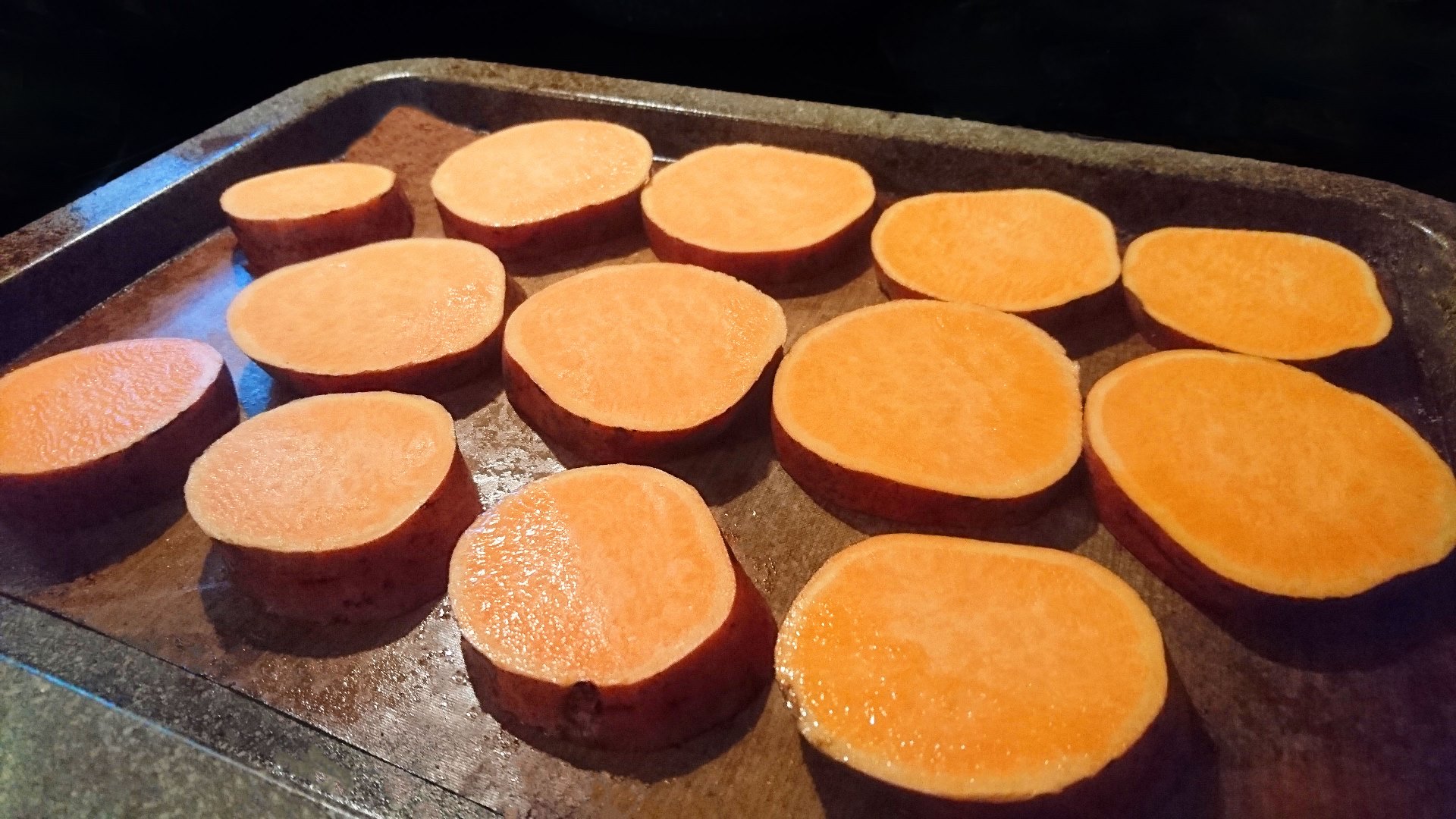 Sweet potatoes are loved in Japan and as a wholesome, low GI carb, they are perfect for the slow releasing energy you need to get through the afternoon. I like mine roasted, using spray oil to reduce the amount of oil I use, but you can even omit this completely if you prefer. I roast my sliced potatoes for 20 minutes, which is perfect timing to get everything else for the salad ready.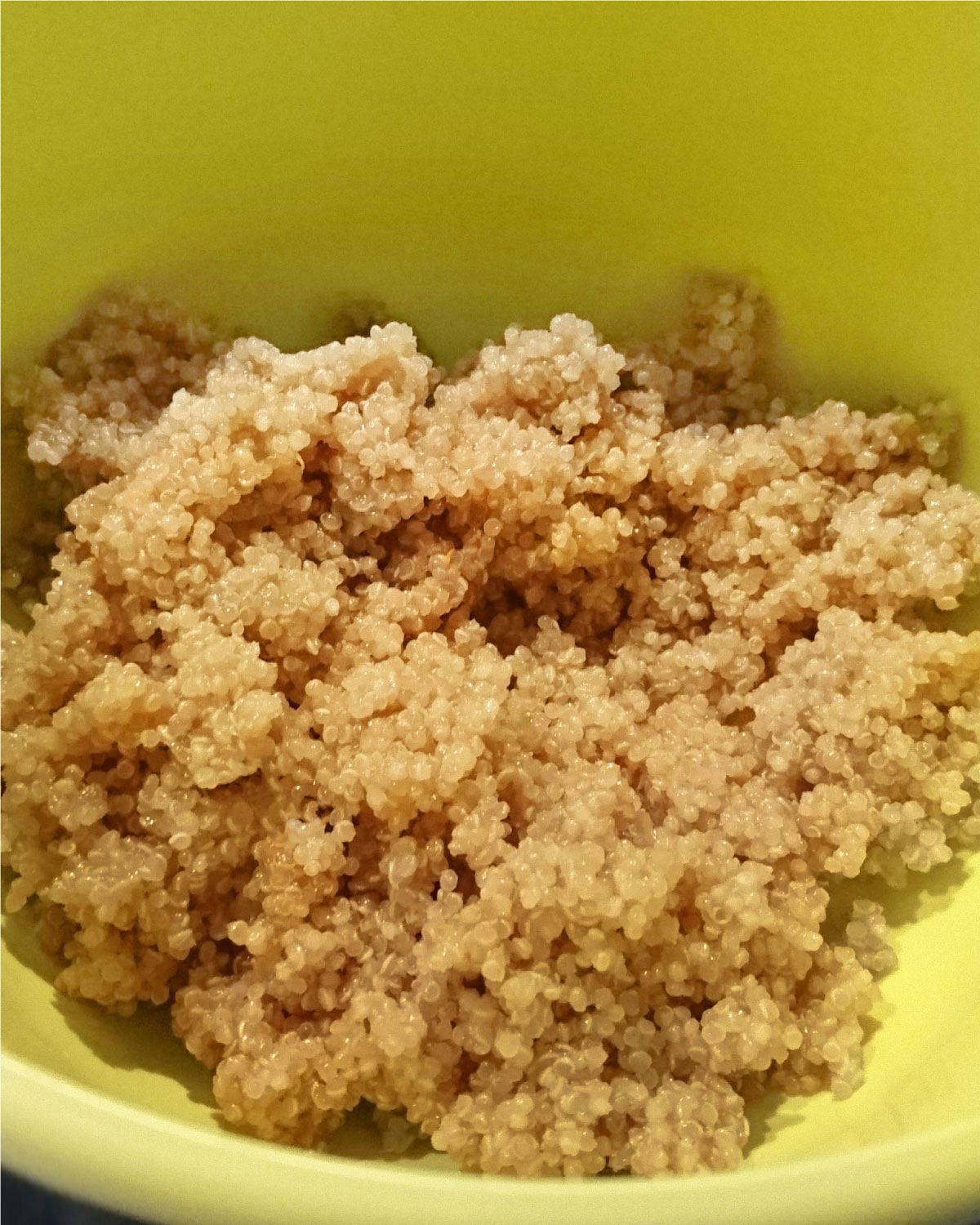 Next, I prepare my quinoa. First I wash it thoroughly in a sieve to remove the coating (known as saponin) which can give the quinoa a bitter taste. I then boil it for 13 minutes, using just less than double the amount of vegetable broth (in this case, just under 2 cups). Because you are allowing the quinoa to absorb all the liquid, it is best to put a little less liquid in to start and then add a more at the end if needed. The quinoa can easily get mushy if overcooked with too much water.
Cook the quinoa with the lid on for the first half and then remove the lid for the last half. When the quinoa is cooked, remove it from the heat and let it cool down. When you're ready to add it to the salad, use a fork and fluff it up.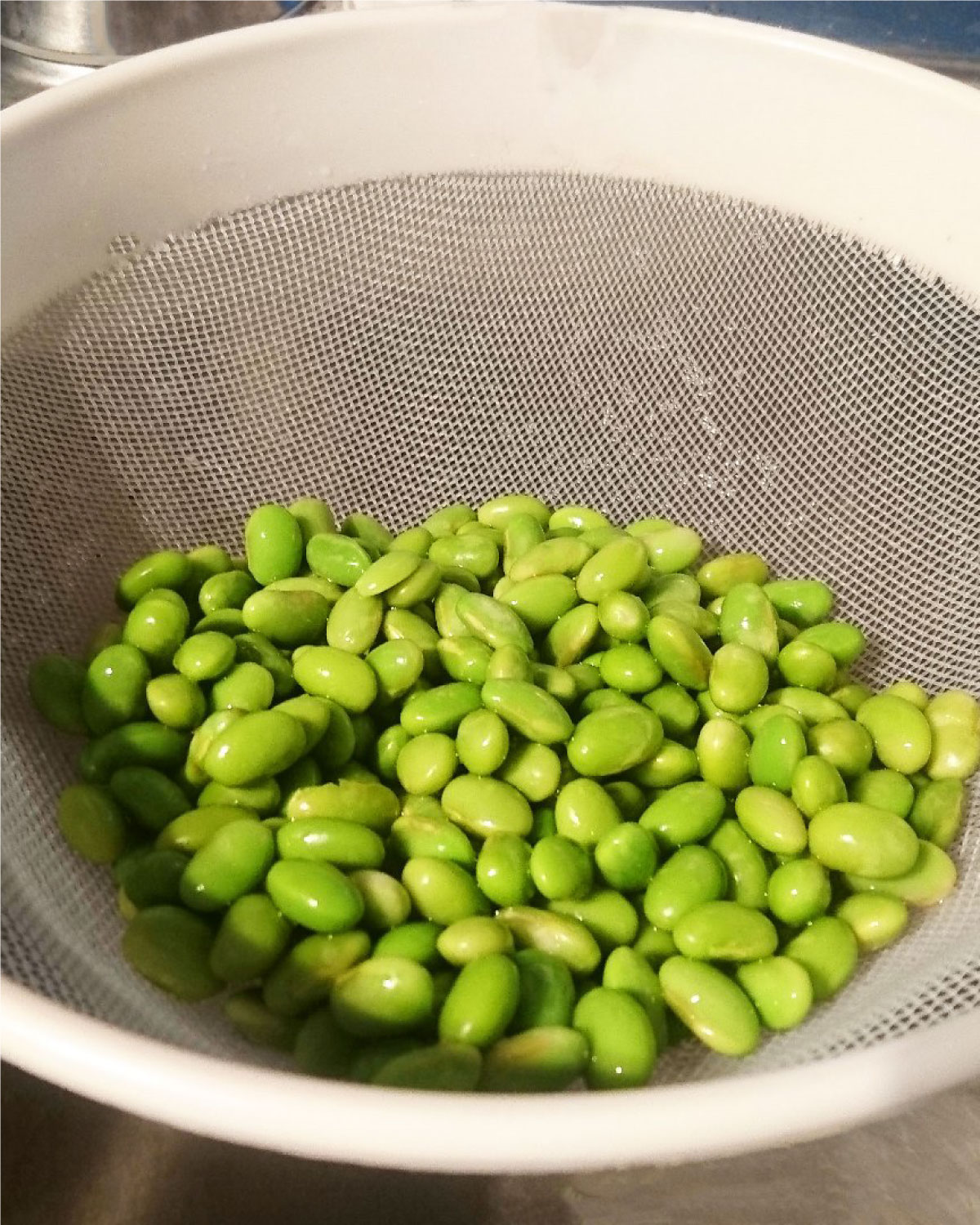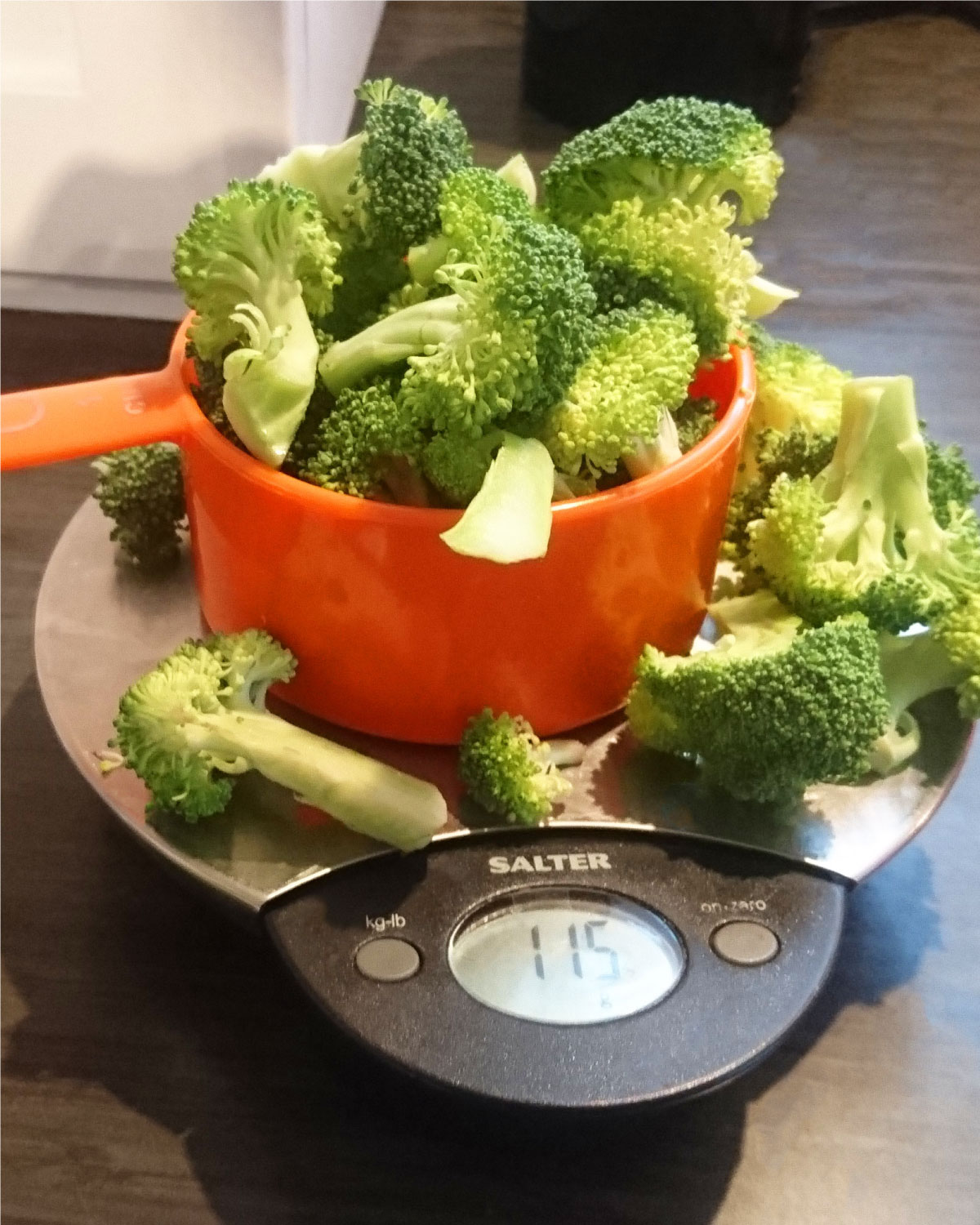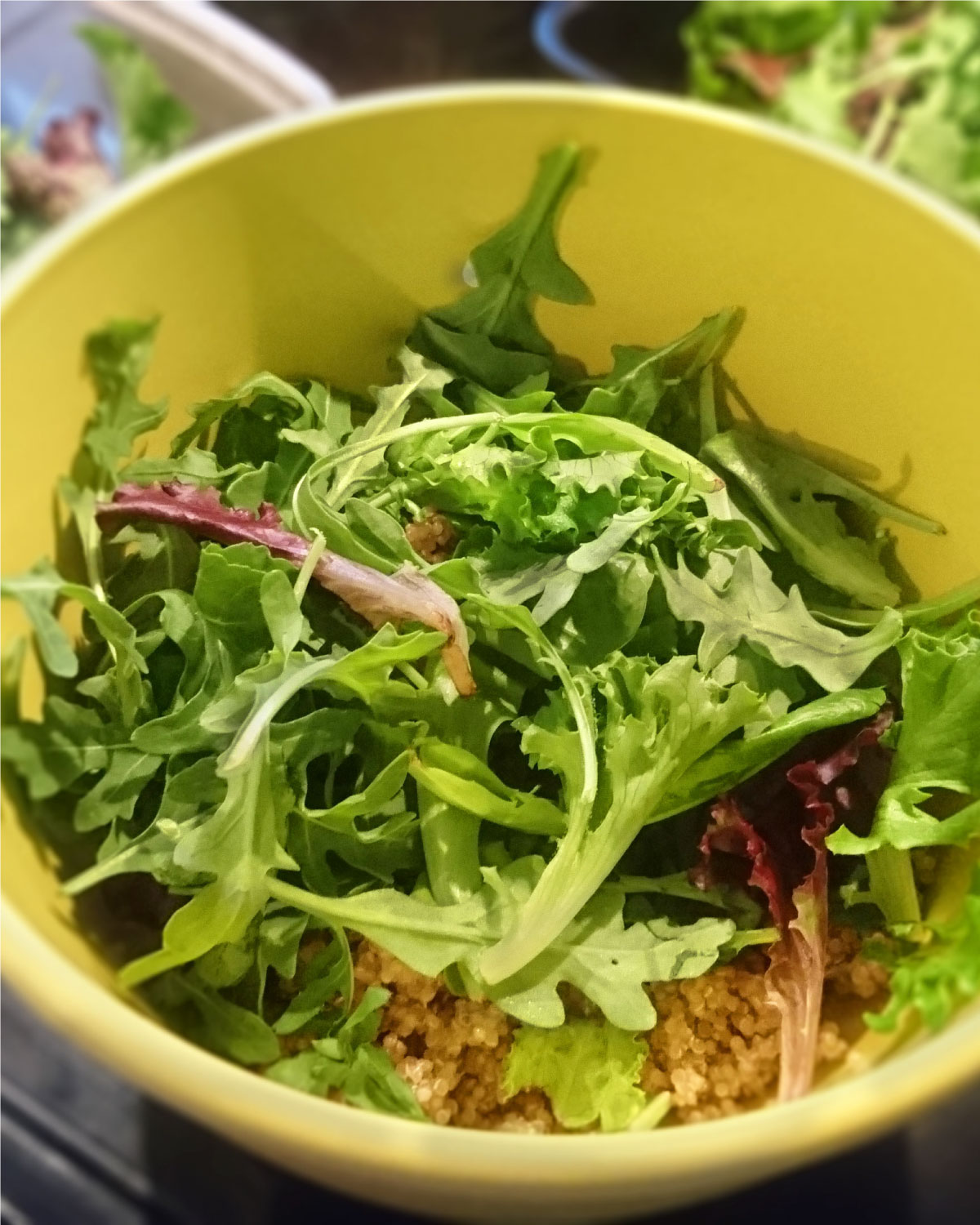 Time to prepare the rest of your veggies. Today I chose frozen edamame beans, which I defrosted in a sieve, broccoli florets, sliced carrots and avocado.
There's no right way to put your salad together, but I like to place the quinoa at the bottom with the salad leaves on top and then pretty much throw the veggies on in whatever artisitc way I feel like at the time! Do make sure that everything is cool before you assemble your salad if you're preparing in advance – nobody likes soggy lettuce ?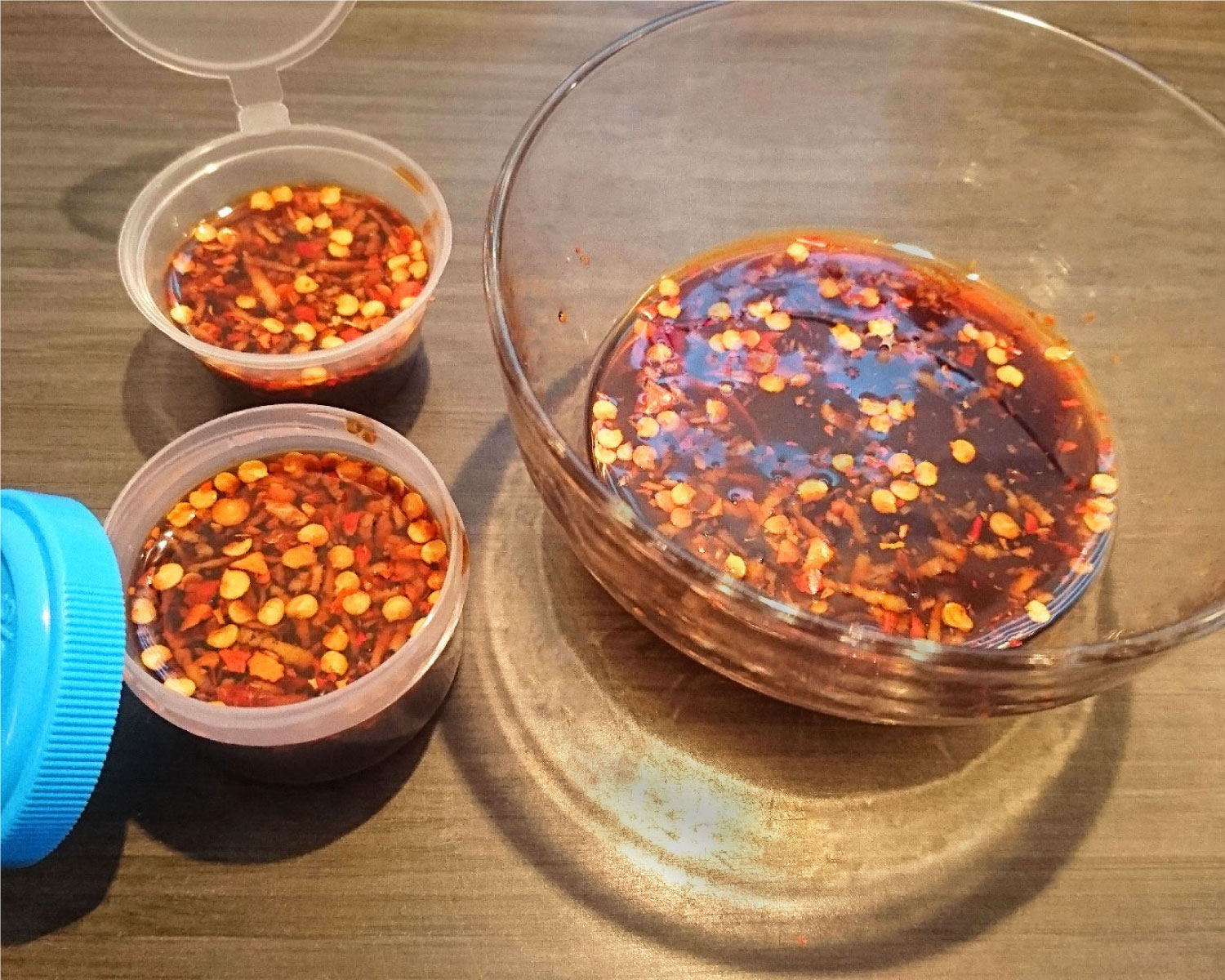 The last finishing touch to our Japanese Buddha bowl is the spicy, tangy sauce. This really makes the salad and is incredibly easy to put together. Literally add all the sauce ingredients in a small bowl and mix well!
I know there are those of you out there who are looking at the photo and panicking about the amount of chilli (pepper) flakes and seeds. Don't worry, you're not making the salad for me, so you put in however much you like (or none at all even).
I recommend pouring your sauce over your salad just before you eat it, so if you have a tiny container you can use for your pre-made lunch, this would work best. You can get these from most large home stores selling kitchenware. I actually reused a pot I got from a pre-made salad (top left).
?
Coming down from the snowy slopes, and leaving our rubber rings behind, Keith and I headed to the canteen for our new Buddha bowls. It's rare for me to finish a meal without me passing my plate to Keith towards the end. But, I'm happy to report that with this new bowl I couldn't stop eating it!
Sorry Keith…maybe next time ?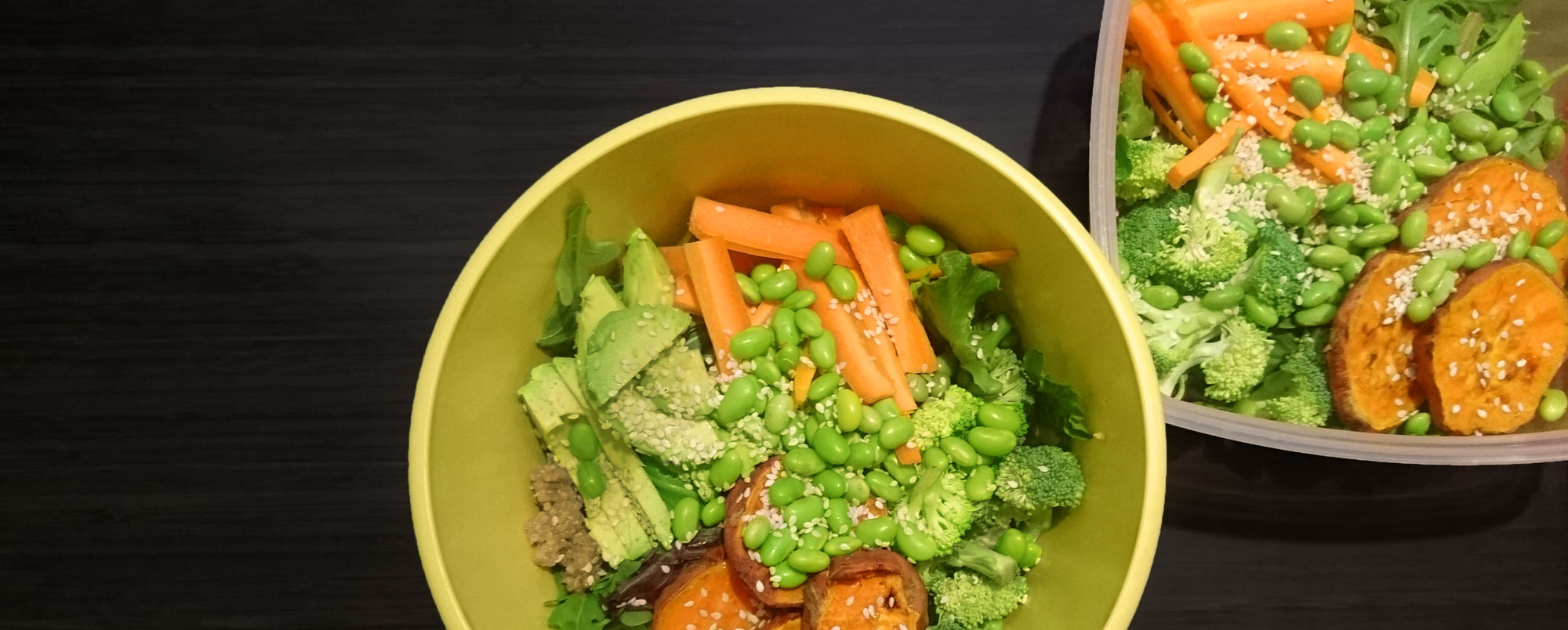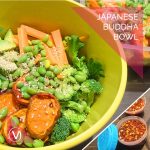 Print Recipe
Japanese Buddha Bowl
gluten free | dairy free | nut free
*swap soy sauce for tamari
Move aside everyone for this tasty Japanese-inspired, highly nutritious and completely scrumptious Buddha bowl. I've used quinoa instead of rice to lower the GI level and increase the protein. Topped with greens and veggies and a delicious spicy soy dressing and I'm definitely ready for lunch!
Ingredients
Buddha Bowl
1

large

Sweet potato

sliced

1

cup

Dried quinoa

(170g)

2

cups

Vegetable stock

1

cup

Edamame beans

fresh or frozen (defrosted)

4

cups

Greens

(lettuce, spinach, kale etc)

2

medium

Carrots

julienne

2

medium

Avocados

sliced

2

cups

Broccoli

(115g), chopped into small florets.

1

tbsp

Sesame seeds

for serving
Spicy Soy Sauce
4

tbsp

Low sodium soy sauce

for gf use Tamari

1

tbsp

Rice vinegar

1

tsp

Red chilli (pepper) flakes

1

tsp

Maple syrup

or swap for other liquid sugar

1/2

tsp

Fresh ginger

grated
Instructions
Buddha Bowl
Pop the sweet potato on to a baking tray and lightly spray with oil. Bake in the oven at 375F / 180C for 20 minutes, or until soft through and slightly crispy on the outside.

Meanwhile, cook the quinoa with the vegetable stock for approximately 13 minutes. Allow to cool down before, fluffing up with a fork and serving.

To make up your bowls, divide the quinoa equally between them and then cover with a large handful of your chosen greens.

Cover the leaves with the rest of the vegetables and top with a sprinkle of sesame seeds.
Spicy Soy Sauce
In a small bowl, mix all the sauce ingredients together well. Just before serving, top each bowl with the sauce.

You may want to invest in some tiny sauce pots if you're taking this salad to work or on a picnic.
Notes
This recipe is a versatile one. Why not swap in your favourite salad veggies, such as sweet peppers, cucumber or beetroot. Don't like quinoa? Go for brown or wild rice.
Please let me know how your Japanese Buddha Bowls turn out in the comments!
Let's keep in touch. Follow Vegan Inspire on Instagram & Facebook
Nutrition