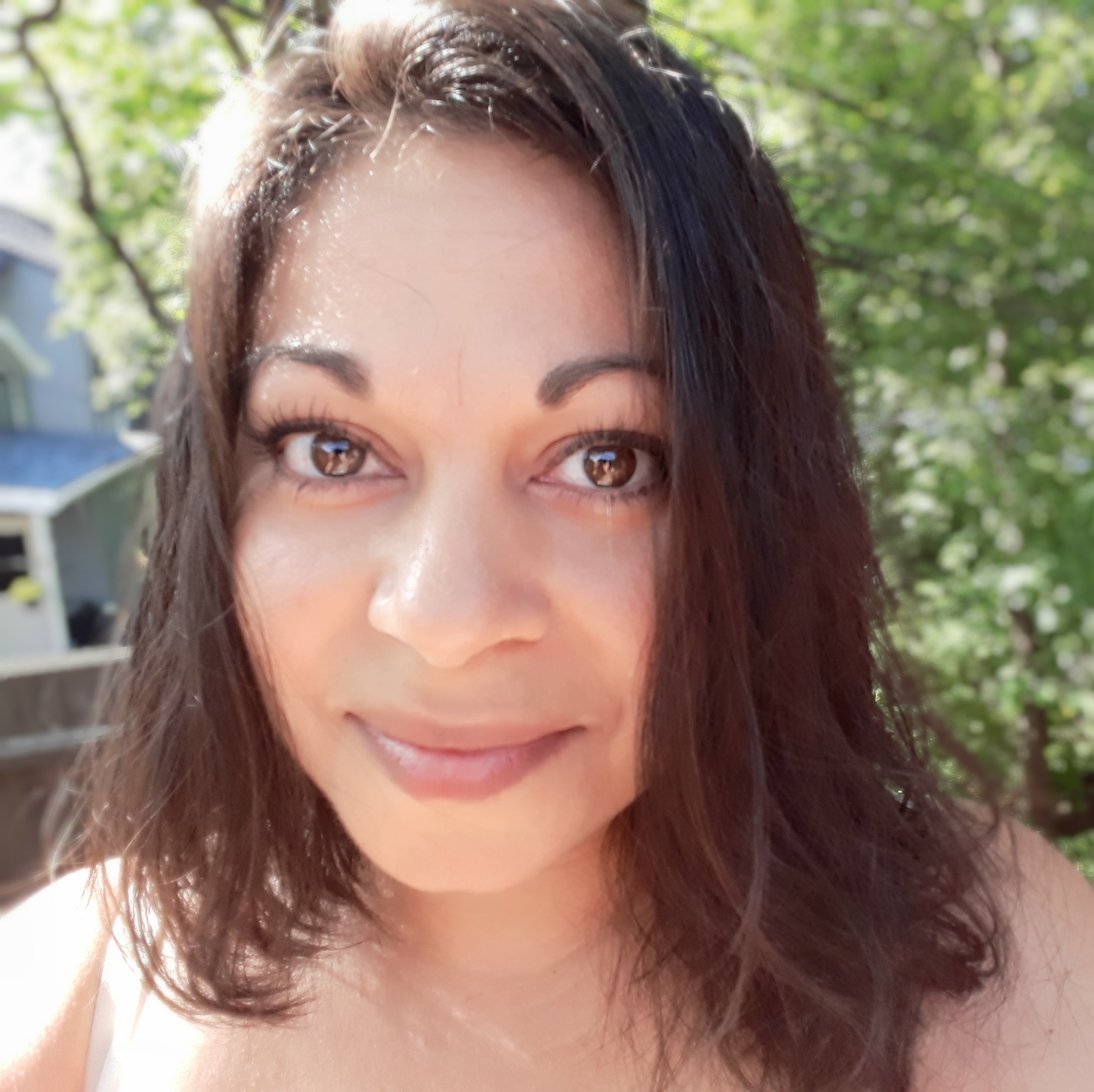 VI Owner, Foodie, Blogger & Planet Enthusiast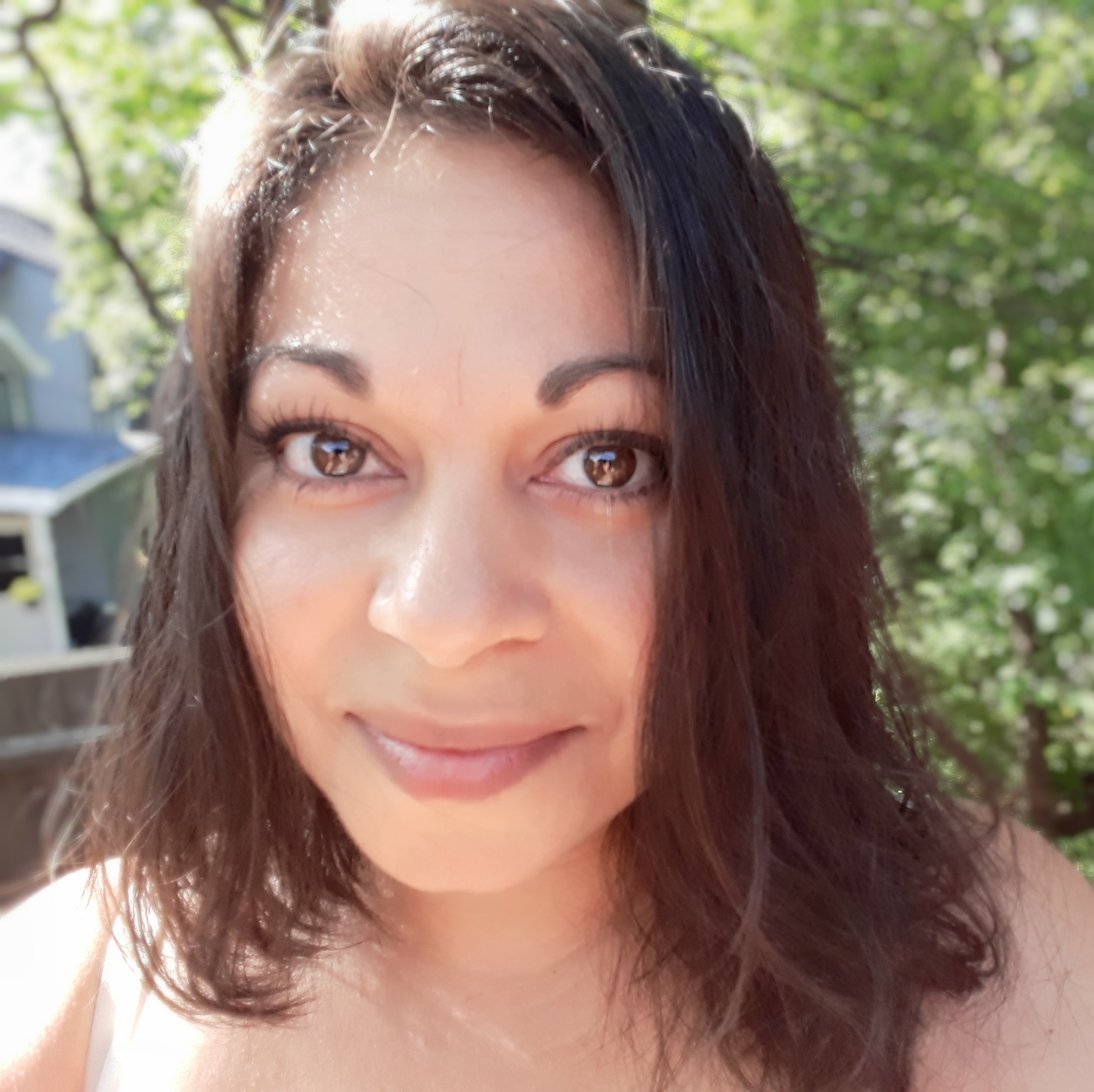 VI Owner, Foodie, Blogger & Planet Enthusiast
Good For:
Breakfast, Lunch &  Kids
I won't lie, I have been missing scrambled eggs since I became vegan. Scrambled eggs on toast used to be my treat on a weekend and although I've been treating myself a lot to cooked breakfasts which included a scrambled tofu, I didn't really think there would ever be any kind of replacement for eggs!
Okay, before I get carried away, I should state that although this scramble does have an eggy flavour (thanks to the black salt – Kala Namak) and with the help of the plant-based milk, gives it a texture closer to scrambled eggs…it isn't scrambled eggs! But, it is absolutely delicious and definitely enough for me to forget my cravings, so that's a win!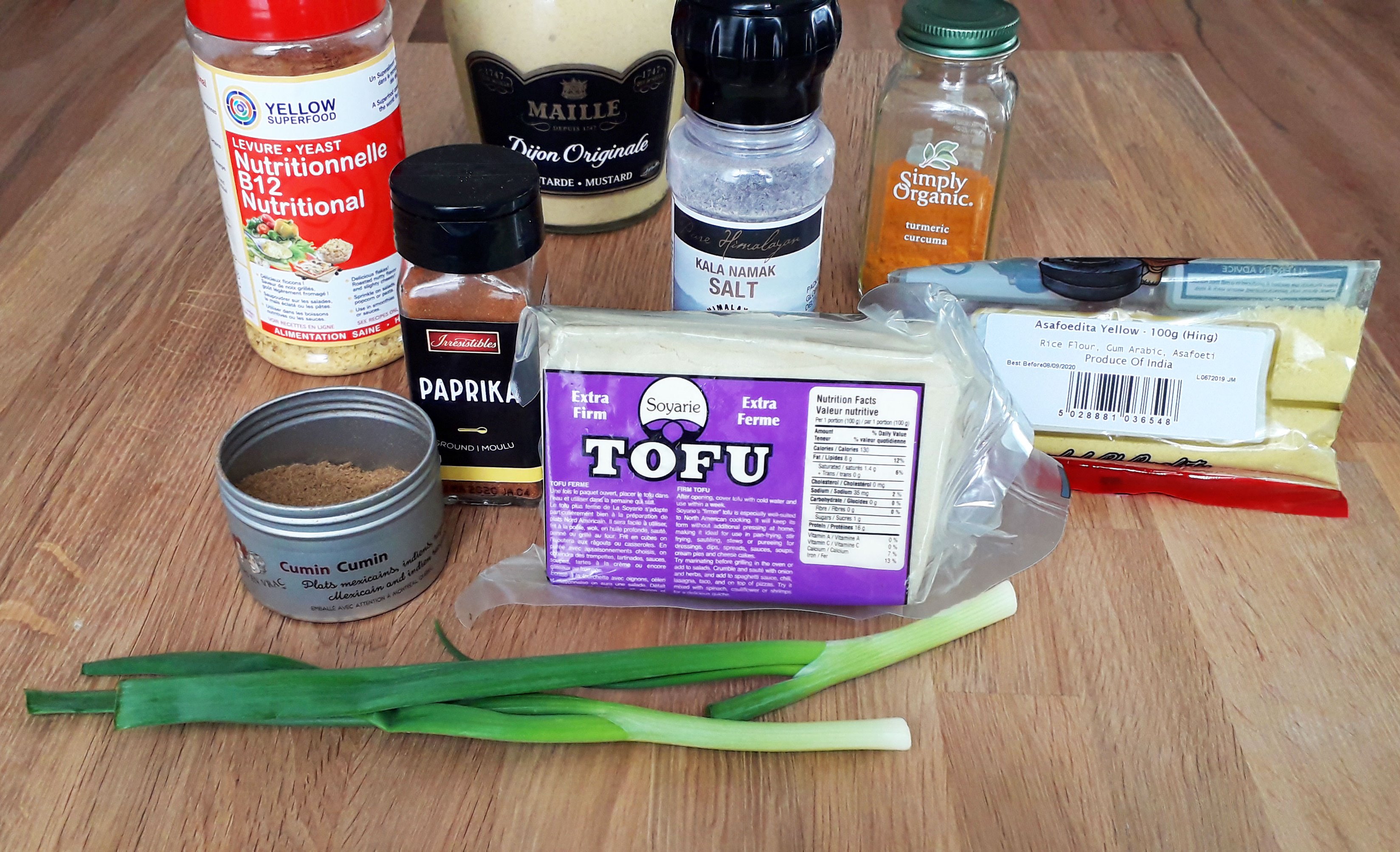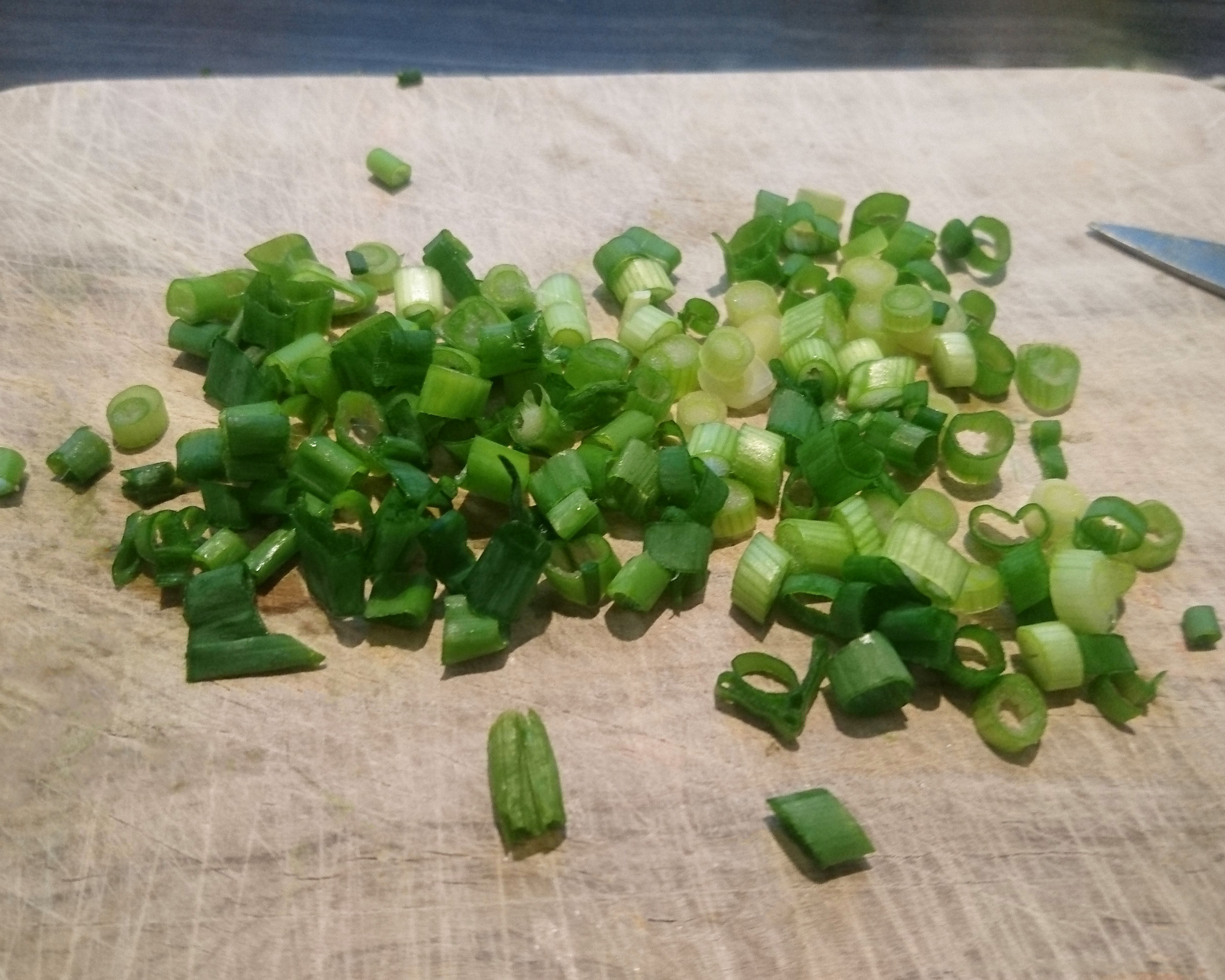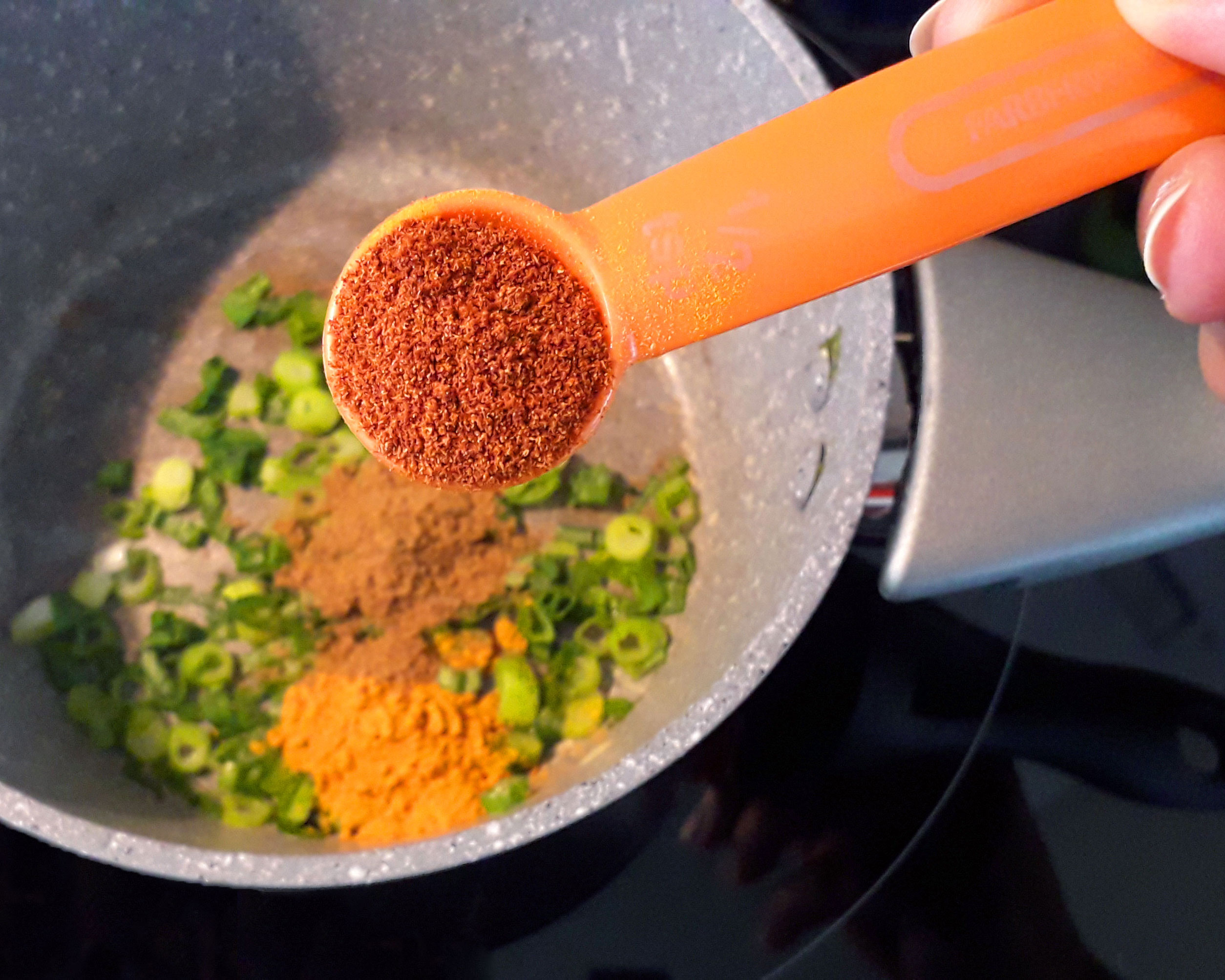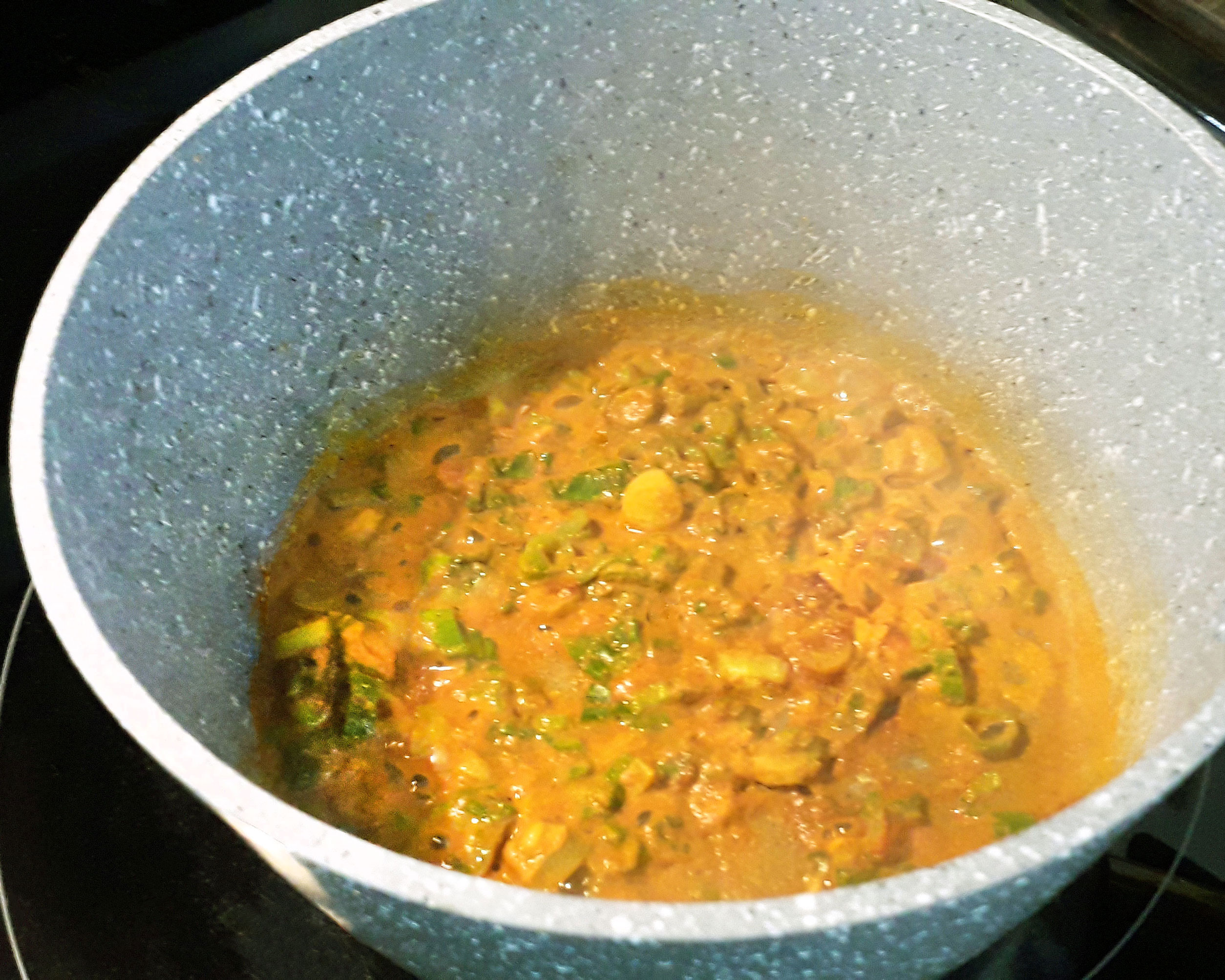 I started this recipe in the same way as the traditional tofu scramble, with chopped spring (green) onions. Instead of frying them, I've started adding a couple of tablespoons of water to cook and soften them up. You won't notice the difference, I promise!
I'm a big fan of Indian spices (having a little Indian blood in me) but actually, for this scramble version, I use a lot less. They do need cooking first though, so add these to your onions with a little water to form a paste and cook for another 1-2 minutes. You will need to keep an eye on the paste as it may need a little extra water as you don't want it to dry out.
At this point, I add all the other ingredients: nutritional yeast, Dijon mustard, asafoetida or onion powder, tofu, black salt and soy milk. If, you're not used to using tofu, then you'll be happy to know that for this dish, the tofu needs minimal preparation. Using firm or extra firm tofu, just drain the liquid from the packet. Take the tofu out and then cut in half so that the sides open like a book. Using kitchen roll, press down firmly on each side of the tofu to drain any excess liquid. Cut it into cubes and tip into your pan. Depending on how firm your tofu is, you may be able to use a fork to scramble it in, or wait for the heat to soften the tofu and then use a masher to scramble it!
Make sure all the ingredients are well mixed, cook for a few minutes longer to ensure the tofu is cooked through and season to your preference. Serve this eggy tofu scramble with fried mushrooms or smashed avocado and toast for breakfast, or in a wrap with salad for lunch.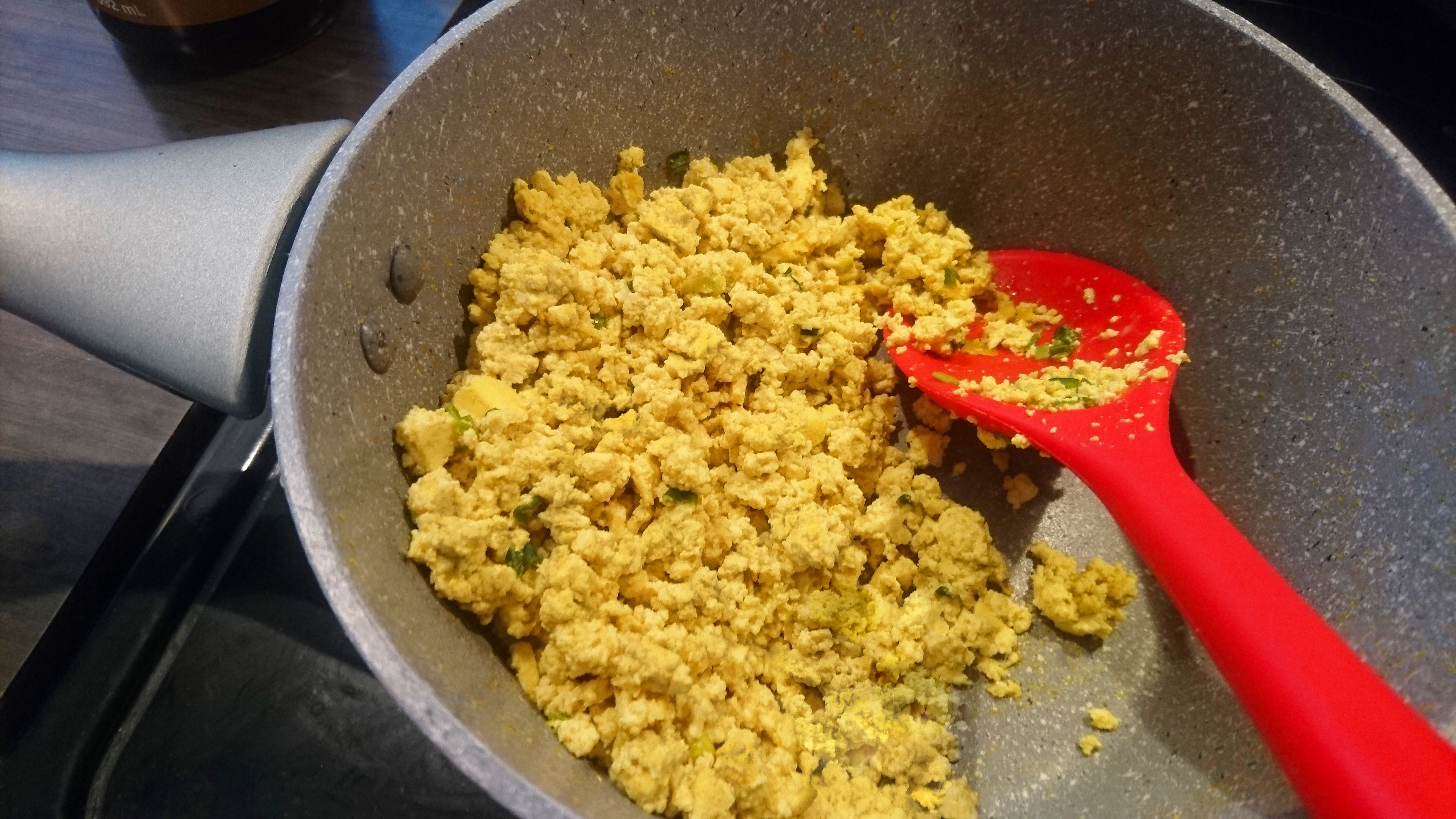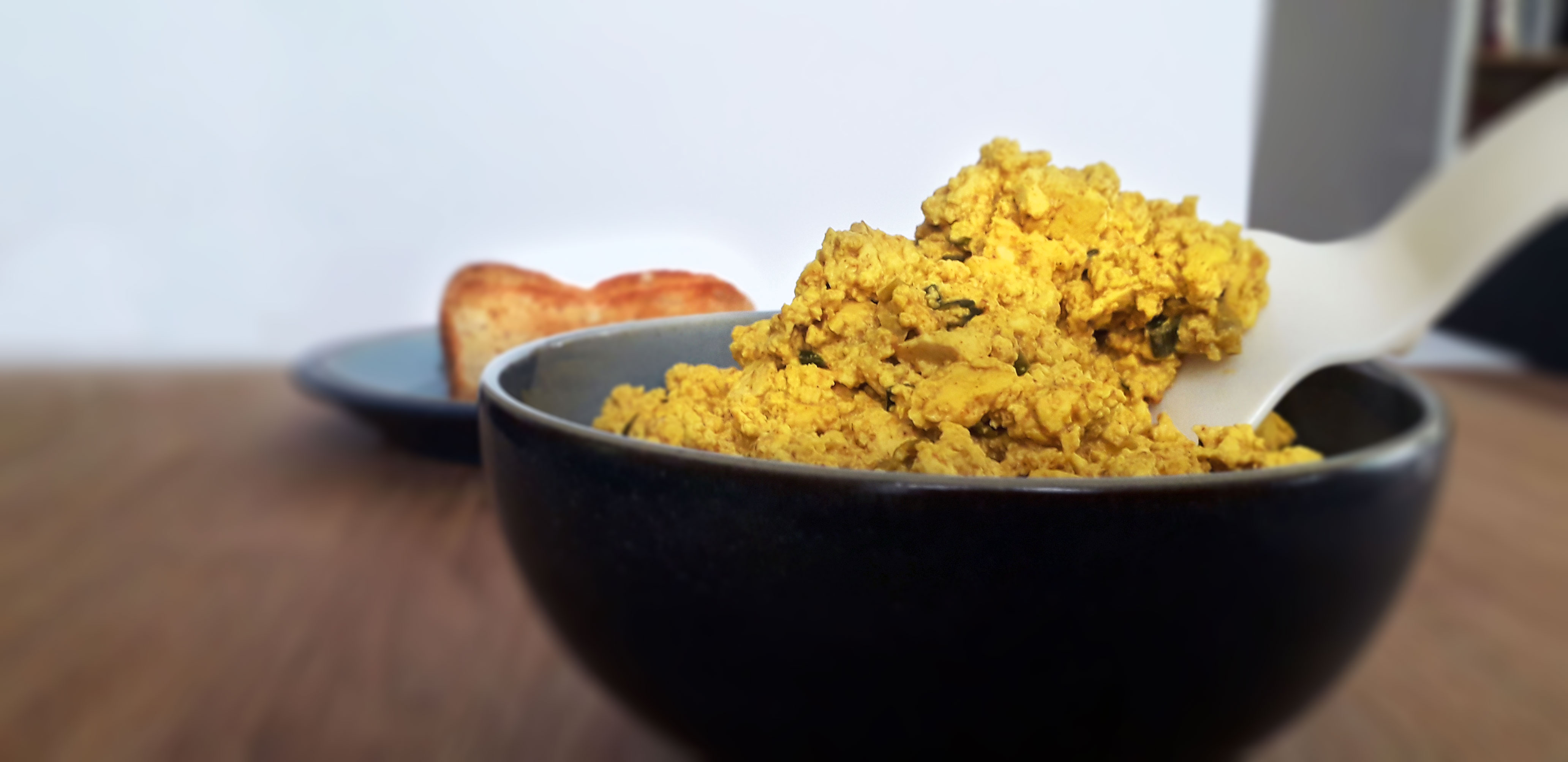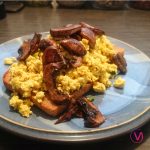 Print Recipe
Eggy Tofu Scramble
gluten free | dairy free | nut free | refined sugar free
I have loved tofu scrambles ever since becoming vegan, but it wasn't until recently I discovered Black salt (Kala Namak) which gives this scramble an egg-like flavour. Give it a go yourself and see if it keeps those scrambled egg cravings at bay for you too.
Ingredients
2

Spring (green) onions

sliced

½

tsp

Ground turmeric

½

tsp

Cumin

½

tsp

Ground paprika

2

tbsp

Nutritional yeast

1

tsp

Dijon mustard

½

tsp

Asafoetida

or onion powder

220

g

Firm or extra firm tofu

pressed and cubed

1/8

tsp

Black salt

(Kala namak)

1/3

cup

Unsweetened soy milk

(80ml)
Instructions
In a small saucepan, on a medium heat, add 2 tbsp water and spring onions and cook for 3-4 minutes, until they start to soften. Add more water if required.

Add the spices with another 1-2 tbsp water and stir to make a paste. Cook for 1 minute.

Add the tofu and all the other ingredients and cook for 3 minutes.

Once the tofu has softened, mash with a fork (or use a masher if the tofu is very firm).

Cook until the tofu is hot all the way through. Taste and add a little more black salt if required.

Serve with toast and your other favourite breakfast/lunch/snack ingredients! . . .
Notes
I haven't added black pepper to this recipe, as it has a more delicate flavour, however, I've tried it with black pepper, and if that's your thing, then go for it!
If you like this, why not try out the alternative tofu scramble and some of the other breakfast recipes?
Please let me know how your Eggy Tofu Scramble turns out in the comments!
Let's keep in touch. Follow Vegan Inspire on Instagram & Facebook
Nutrition