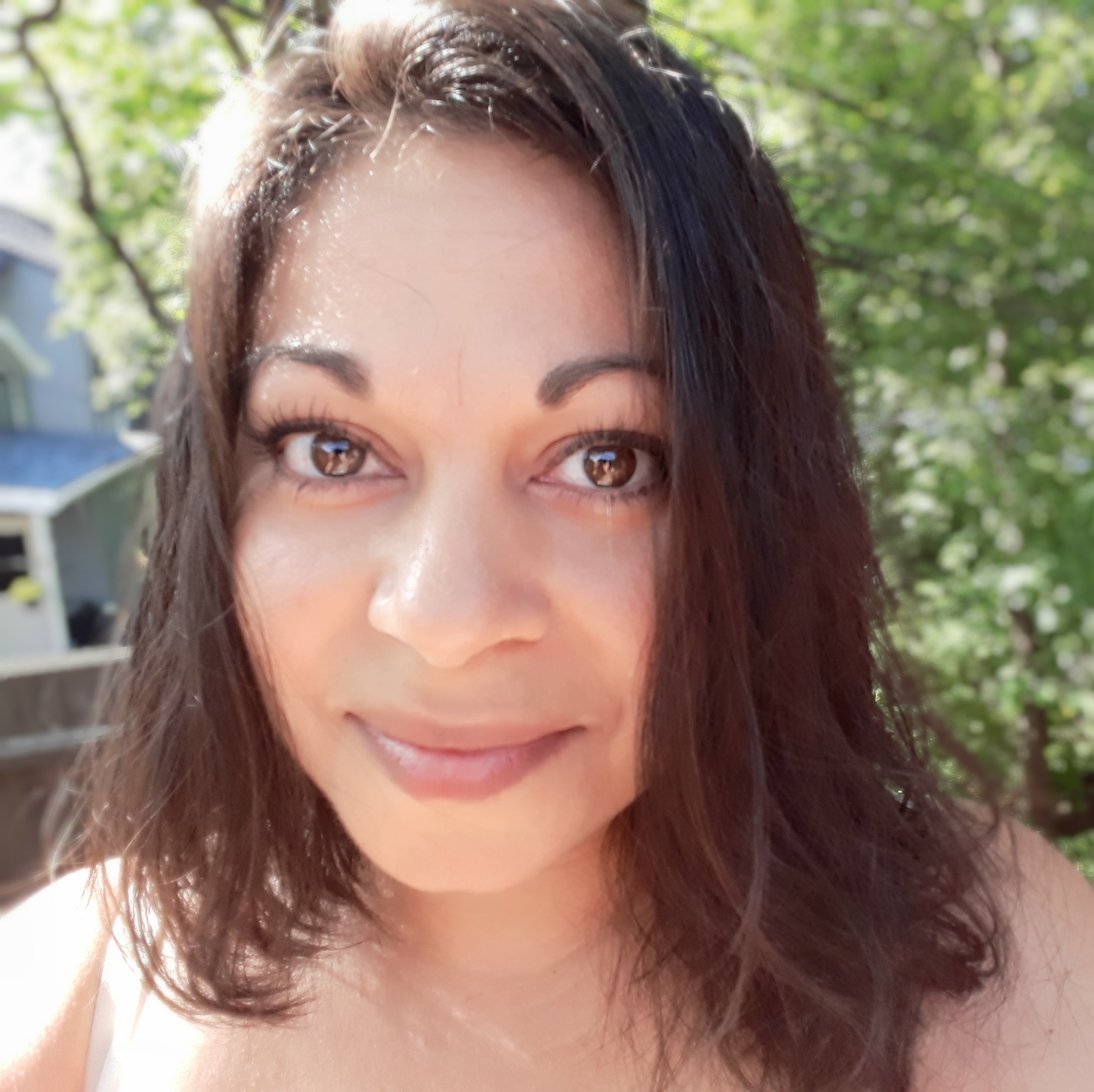 VI Owner, Foodie, Blogger & Planet Enthusiast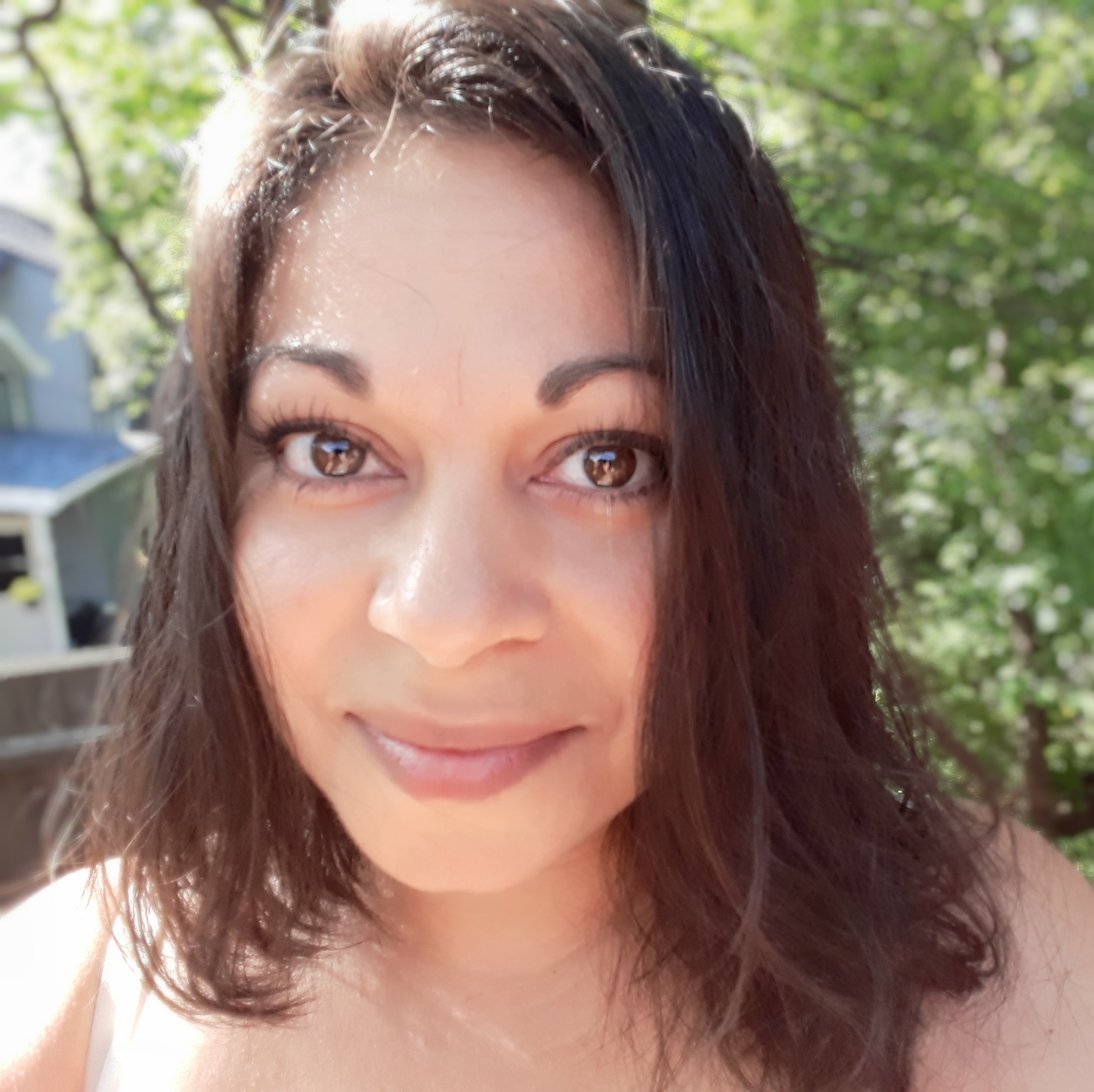 VI Owner, Foodie, Blogger & Planet Enthusiast
Good For:
Healthy Dinner, Kids
Today I woke up feeling really happy; the sun was shining and now that it's March, it feels brighter than it has for months! Plus, yesterday I got to start planning my trip back to the UK and a short holiday in Boston. I've never been to Boston, and although my mother-in-law lives really close to the UK town of Boston, and I've been there, I don't think that counts! I was an events planner for 8 years, and still I get that excitement of planning the details, researching different ideas and considering the best logistics in order to see as many friends and family for as long as possible, in the most efficient way. I know some of you completely understand me, although, if you're anything like Keith, there's no way that sounds like fun!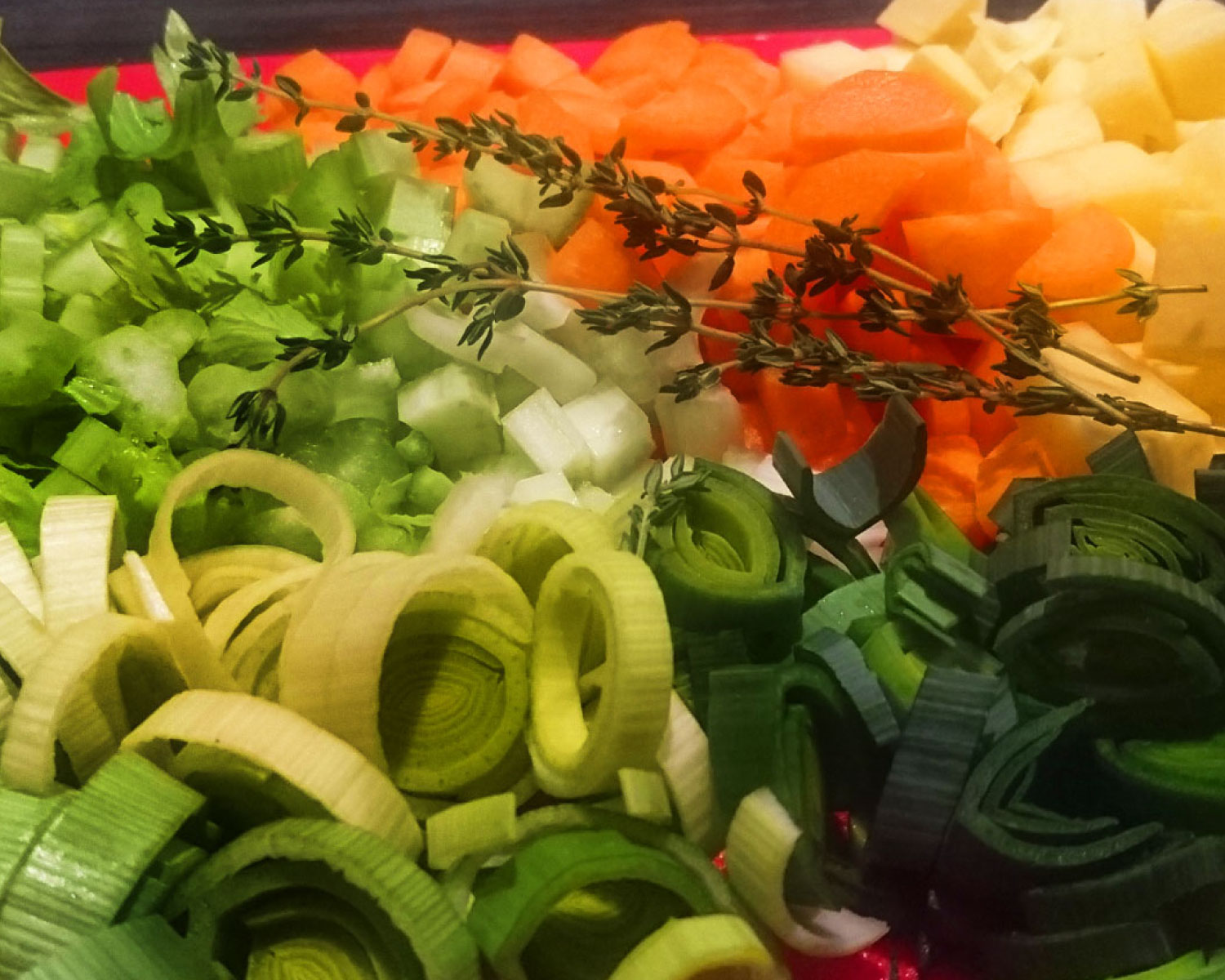 But, on to this vegan shepherd's pie. When I first thought about it, I assumed it should be pretty easy to put together, and it is, but when making it I found it could be a bit bland, so I had kind of been putting it off the re-run for a few weeks. But, now I'm in such a good mood, I thought I'm ready to tackle it and make it as yummy as it was when I remember as a kid.
 My main thought this time round was the seasoning. Lamb (and beef for cottage pie) have very distinctive flavours, and whilst I'm not trying to recreate the same taste, I did want to have a strong umami flavour. I had already used soy sauce in an earlier recipe, so I decided to add white miso to the mix as well as dried mushrooms, which I soaked in 100ml of water and used both the mushrooms and water. Because of the amount of salt going into this dish, I would highly recommend using a low-sodium soy sauce, and definitely don't add additional salt into the veg mix.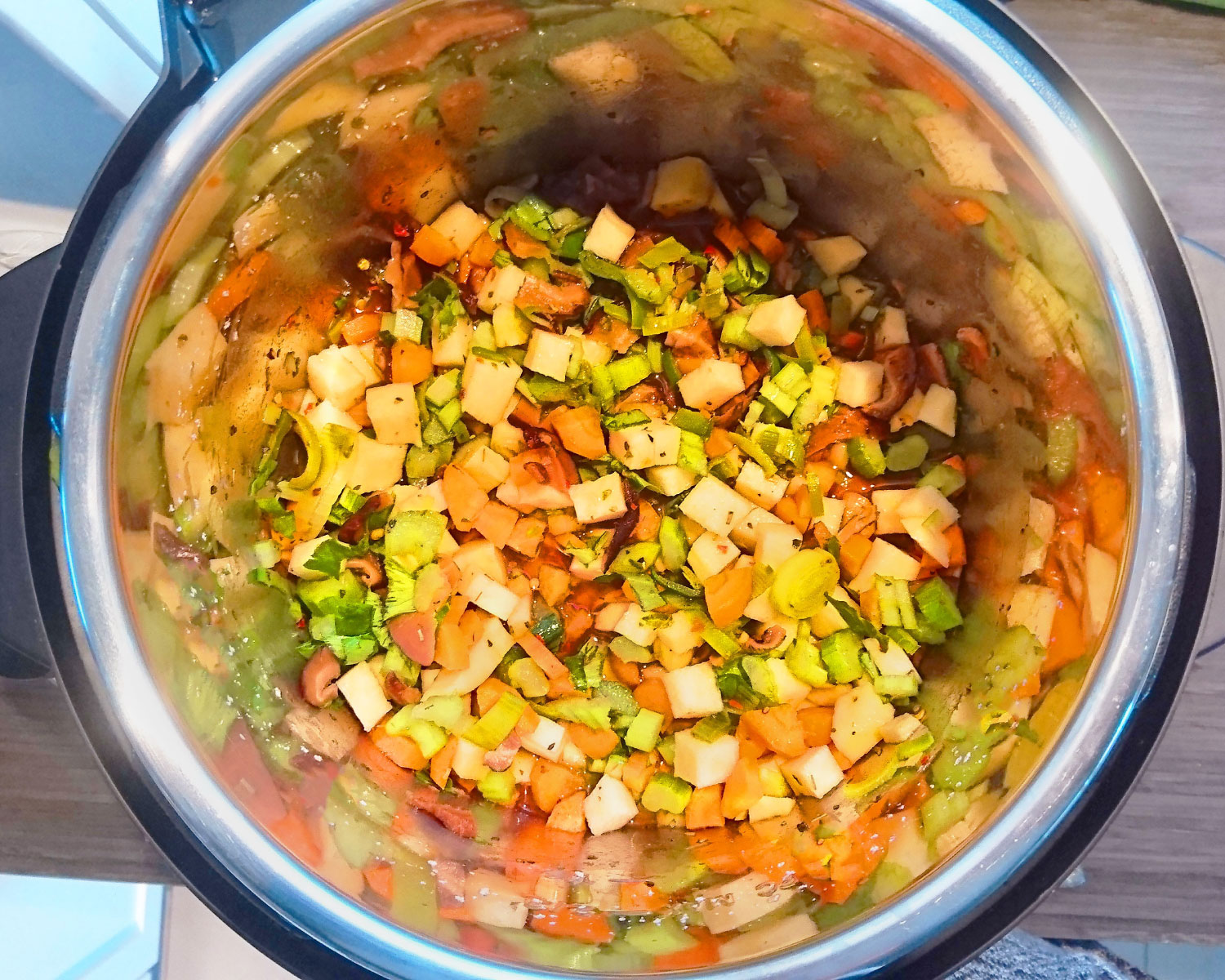 This time round, I used my one-pot to create the pie filling as it's quick and makes life really simple, but I've done it on the stove before, and it works just as well, it just takes a little extra time. First of all, I chopped up the leek and cooked it in the one-pot on the sauté setting but used water instead of oil to cook them. For me, this is just to reduce the amount of oil I put in my body, and for a dish like this, I don't notice whether or not the leeks are fried or dry-fried like this; but if you prefer to fry, go ahead!
 Once the leeks had softened, I added the dried mushrooms with the water, along with some vegetable bouillon and extra water (you could just add vegetable broth), dried thyme and mixed herbs, white miso, tomato puree, soy sauce, black pepper and, because my husband likes a kick to his food, I added in some chilli flakes – I should note that this is completely optional. After adding the vegetables, I cooked on a manual setting for 3 minutes. For the stove, depending on how small you've chopped up your veg (and the type of veg you're using), it would take around 15-20 minutes to cook.
If your veg dish is a bit watery at this point, you have a couple of options, either to continue cooking with the lid off, to steam some of that water away and intensify the flavour, to add corn starch or as a friend of mine once showed me, use vegetable gravy granules! Again, these can be high in salt, so if you do this, try and find a low sodium one.
Whilst that it is all cooking away, I started on my mashed potatoes! You know when you've got it right, when your husband comes home from work, sees there's leftover mash in the saucepan, and devours the lot…so listen up guys, forget that butter, you don't need it here! Choose your potatoes wisely; usually high starch spuds are best, like Russet, Yukon gold, Idaho, Maris Piper and Desiree. Peel, quarter and boil in salted water. When cooked, drain the water and add nutritional yeast, a small amount of Dijon mustard, pink Himalayan salt, black pepper and plant-based milk. Here you can use a hand masher, but I decided to get out my potato ricer, which made the job quicker and gave a lovely smooth texture to my potatoes.
 After pouring the vegetables into a deep 22cm x 22cm (9″ x 9″) ovenproof dish, I carefully topped with the mash, making lines across the top with a fork, to give me a nice crispy topping. I cooked this in the oven for 20 minutes, but afterwards I realised that if you want to save time then you could just as easily serve the pie filling with mashed potatoes on the side and skip this step altogether. When it comes to getting dinner ready for hungry mouths on a weekday, there are no hard and fast rules, so just do whatever works for you!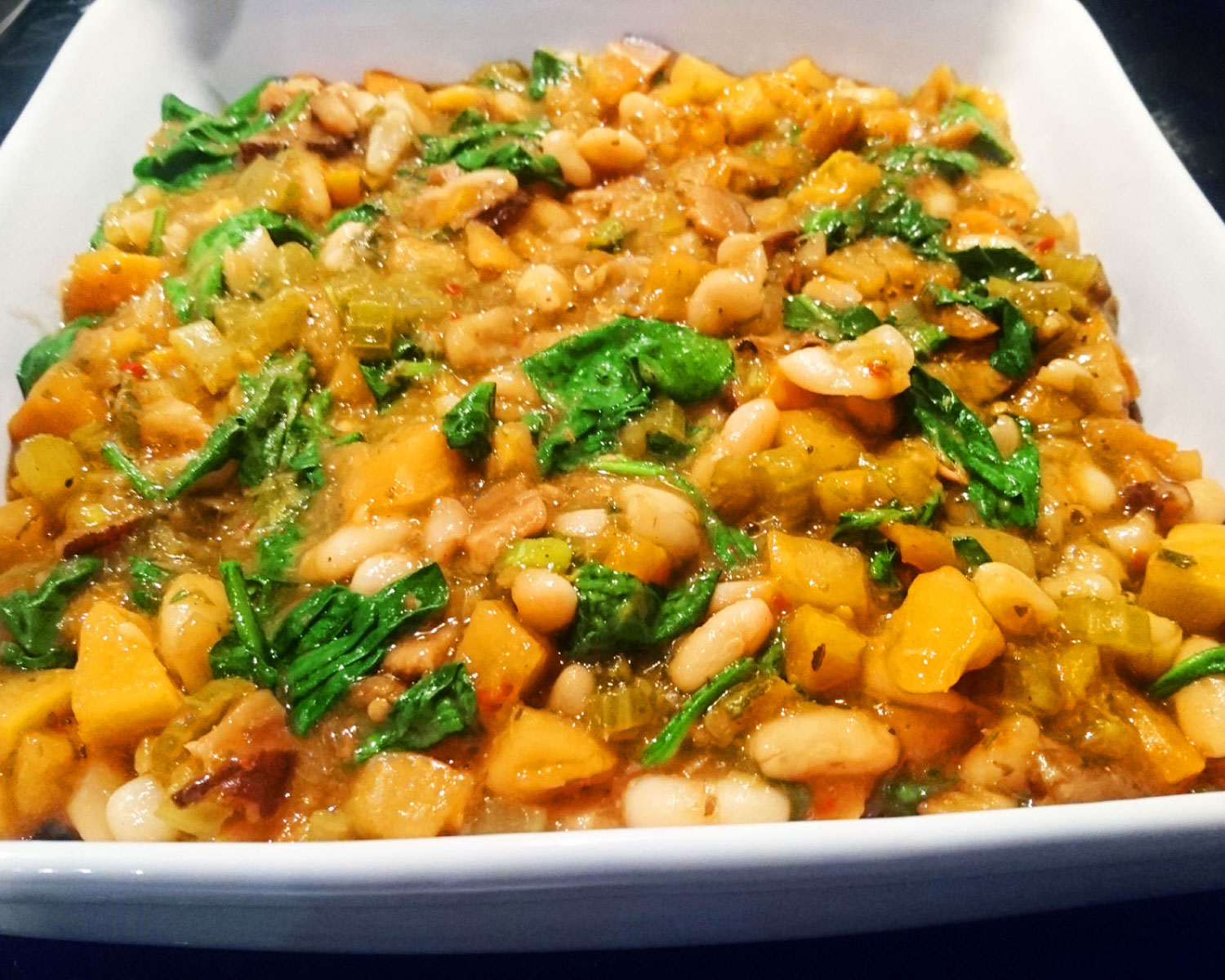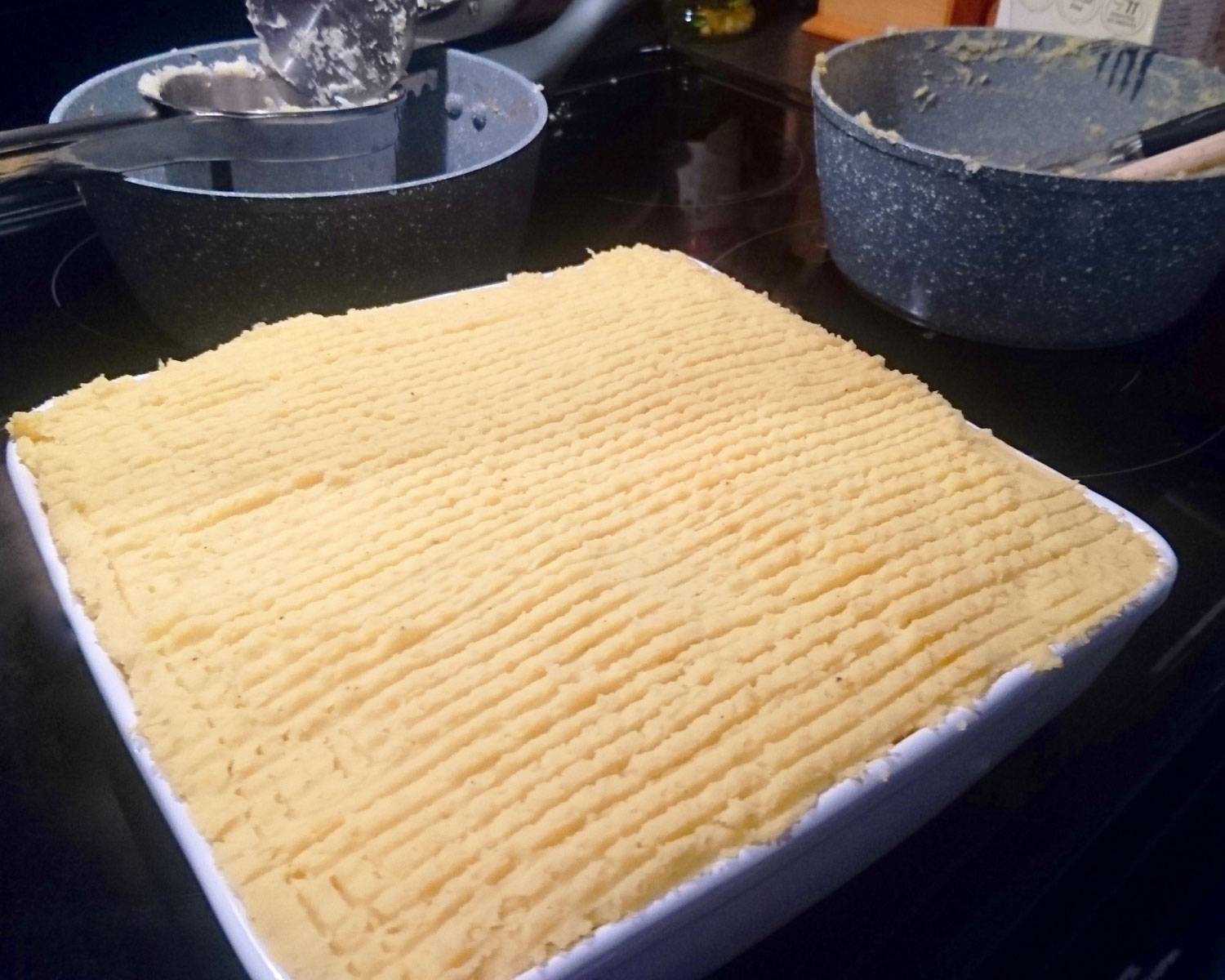 Once out of the oven, I served mine with a sprig of parsley, which complimented the flavours beautifully and a side salad.
Keith got through his much larger portion in five minutes flat, even after consuming all the leftover mash beforehand (did I mentioned he's 6'5″?), so I'm glad to say that this gets a thumbs up from him! And for me, I was more than impressed with the level of umami which took this dish from bland to grand (as my Irish friend would say!) So, if you feel like you need a winter-comfort food and remind yourself of when your parents used to give you proper home-cooked food, give this one a go and let me know how you get on in the comments below!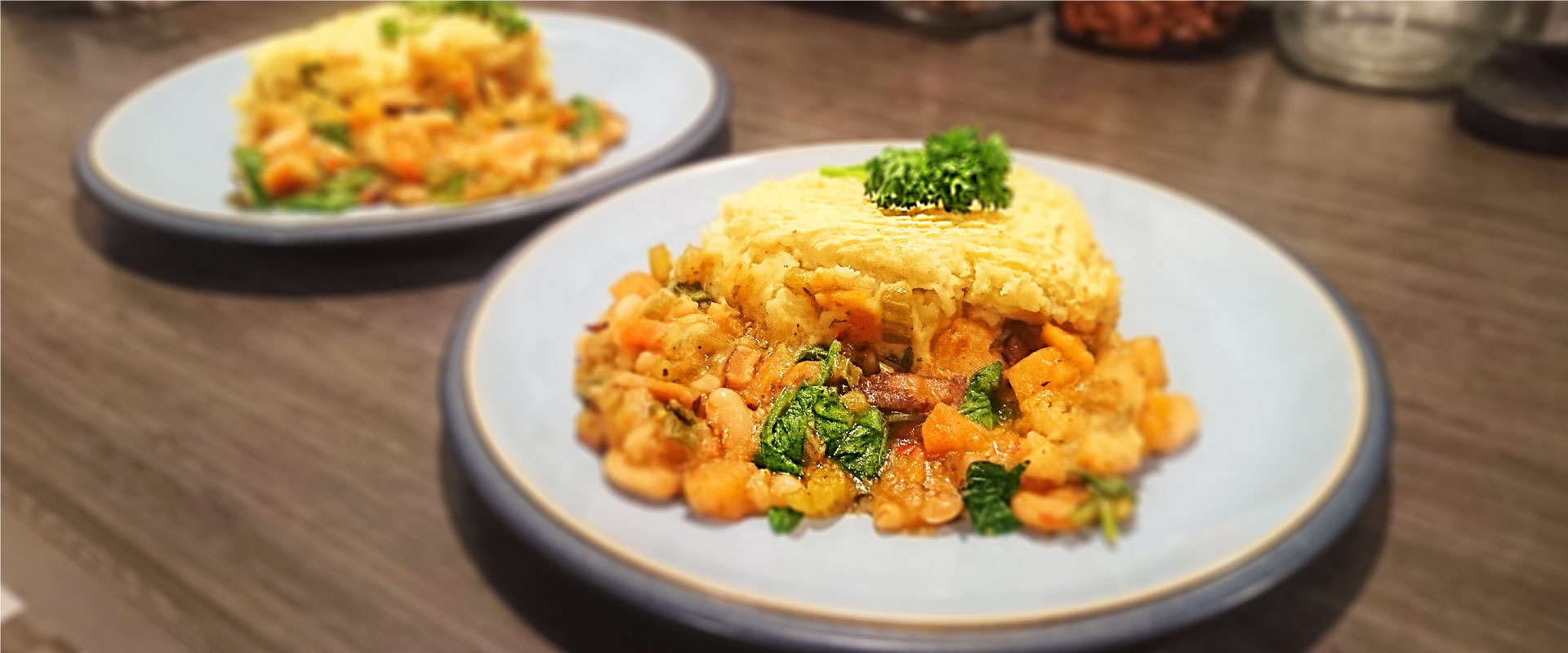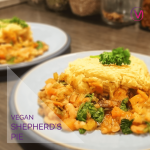 Print Recipe
Vegetable Shepherd's Pie
gluten free | dairy free | nut free | refined sugar free
On those cold winter nights, there's nothing better than sitting down to a home cooked pie with mashed potatoes and gravy! Here's my take on my childhood Shepherd's Pie my mum used to cook for me!
Ingredients
½

cup

Dried sliced mushrooms

150

ml

Water

1

medium

Leek

or onion if you prefer, chopped

2

tsp

Bouillon + 250ml water

or 250ml vegetable broth

1

tsp

Dried thyme

1

tsp

Dried Italian mixed herbs

1

tbsp

White miso

1 ½

tbsp

Tomato paste

2

tbsp

Low sodium soy sauce

1

tsp

Chilli flakes

optional

1/2

tsp

Black pepper

2

large

Carrots

diced

½

small

Swede

diced

3

Celery stalks + leaves

diced

1 ½

cups

Cannellini beans (white kidney beans), cooked

250g

200

g

Spinach

900

g

White potatoes

5-6 large, peeled and quartered

100

ml

Unsweetened soy milk

or other plant-based milk

4

tbsp

Nutritional yeast

1

tsp

Wholegrain Dijon mustard
Instructions
In a small bowl, add ½ cup dried chopped mushrooms with 150ml of water and set aside.

In an electric pressure cooker (on sauté) or a large saucepan (on a medium heat), add 1 chopped leek with 4 tbsp of water. You may need to add a little more water as the leeks cook.

Once softened, add the mushrooms (with water), bouillon + 250ml water (or broth), thyme, mixed herbs, white miso, tomato paste, low sodium soy sauce, chilli flakes, black pepper. Stir well.

Add in the diced carrots, swede, celery stalks + leaves cannellini beans.

Cook for 3 minutes on manual or 15-20 minutes on the stove until all the vegetables have cooked (check the swede is soft throughout as this tends to take the longest to cook).

Meanwhile, boil the potatoes, in salted water for 15 minutes.

Once the potatoes are soft, drain and add your chosen milk, nutritional yeast, mustard and season to taste. Using a potato ricer or masher, mash the potatoes, adding more milk if necessary.

Once your vegetables are cooked, turn off the heat, check the seasoning and stir in 200g spinach. If you'd like the gravy a little thicker, stir in a tbsp of corn starch/flour.

To put your pie together, add your beans and vegetable mix to a deep large ovenproof dish. Carefully top with the mash and make lines with a fork in the potato to ensure a crispy topping.

Bake in the oven on the middle shelf for 20 minutes on 400F / 200C.

N.b. If you'd like your top really crispy, grill/broil for up to 5 minutes before baking.

Serve with a crispy salad and enjoy!
Notes
I have made this recipe many times, and each time I often change the vegetables I put in. Why not keep it seasonal and include your favourite seasonal veggies?
Please note that the dried mushrooms and white miso are included because they really give a good umami punch, so although they're not your standard ingredients, it's worth investing - most large supermarkets will stock both.
Please let me know how your Vegetable Shepherd's Pie turns out in the comments!
Let's keep in touch. Follow Vegan Inspire on Instagram & Facebook
Nutrition